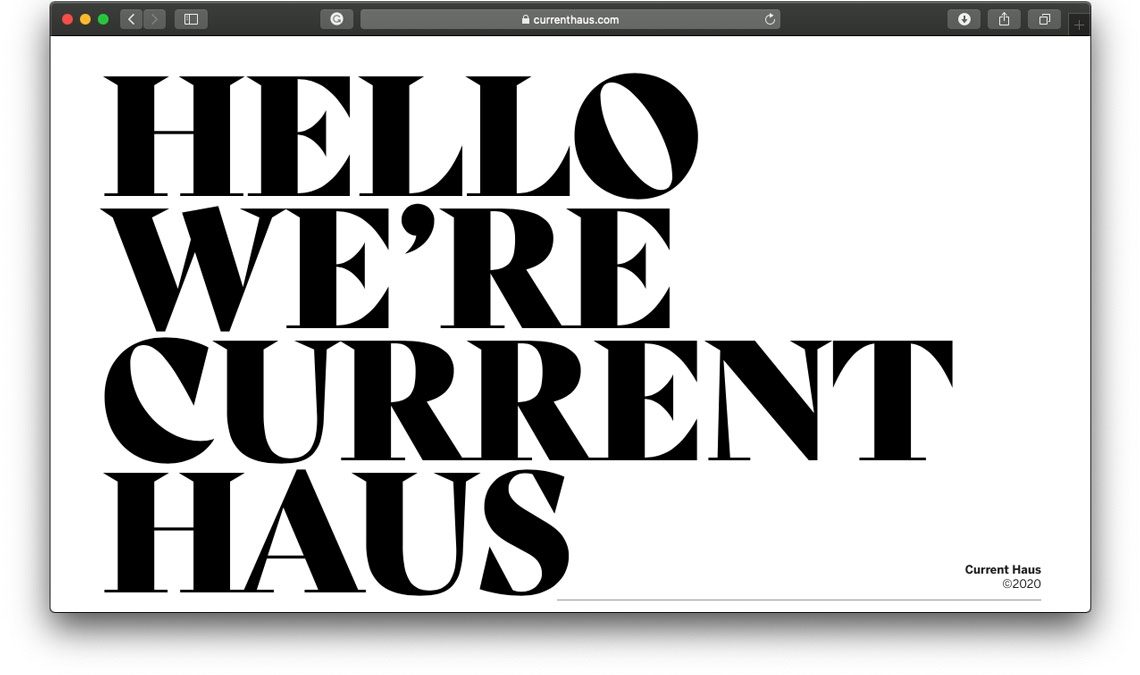 Bely in use on Current Haus website
September 2020
Bely anchors the Current Haus creative agency website in a big way.
Branding and strategy team Current Haus specialises in bringing digital experiences to global customers. If you don't know their name, it's only because they're hidden behind your favorite companies: Pampers, Progressive Insurance, Glad, Brita, Oral-B.

And if name-dropping didn't pique your interest, maybe the fact that they use Bely in the biggest and boldest ways will. Headlines are dominated by Bely's sharp and powerful forms, but never at the expense of the message or the way it's presented. One more thing: Current Haus is completely remote like TypeTogether has been from the beginning, so we have respect for such a workflow.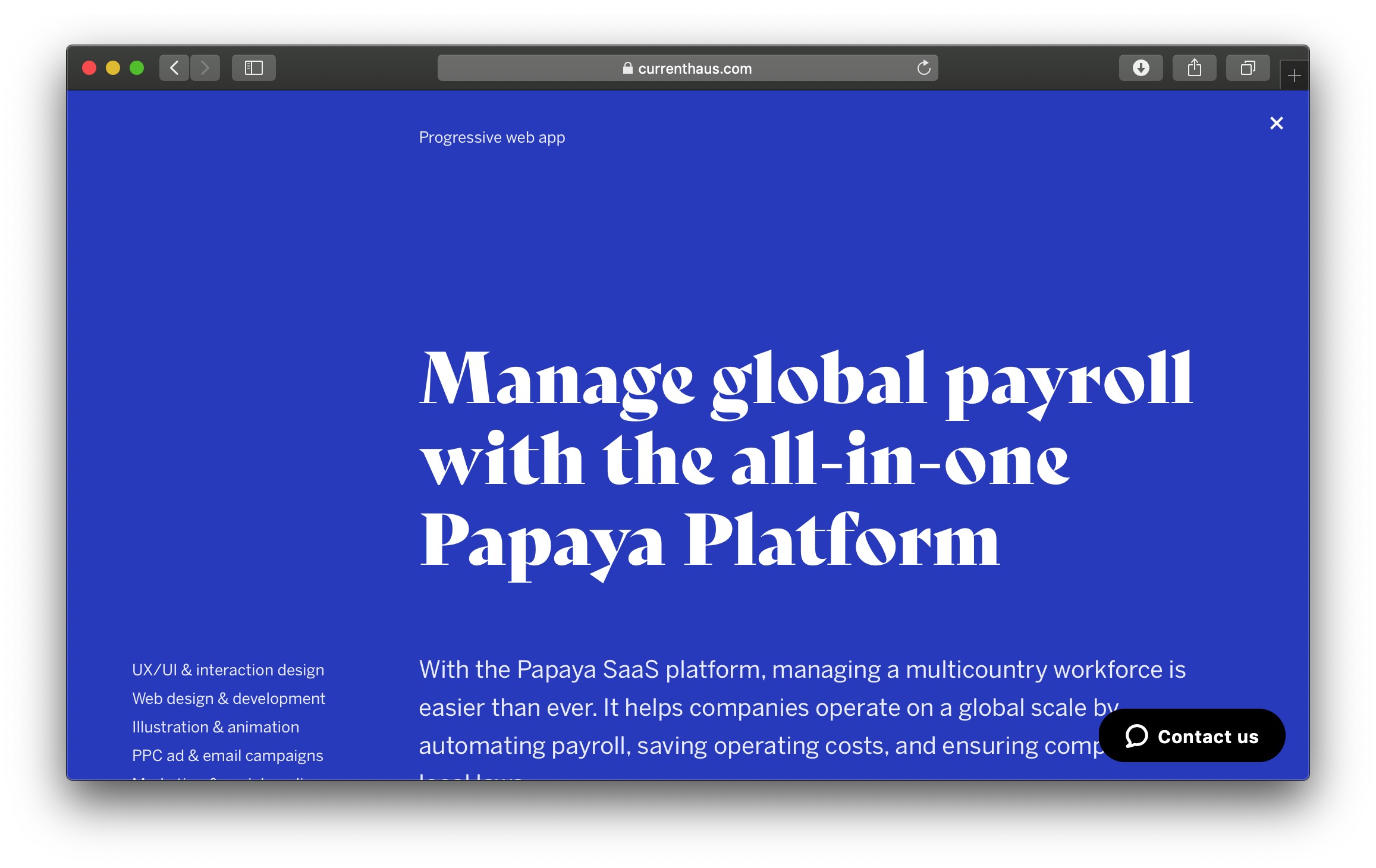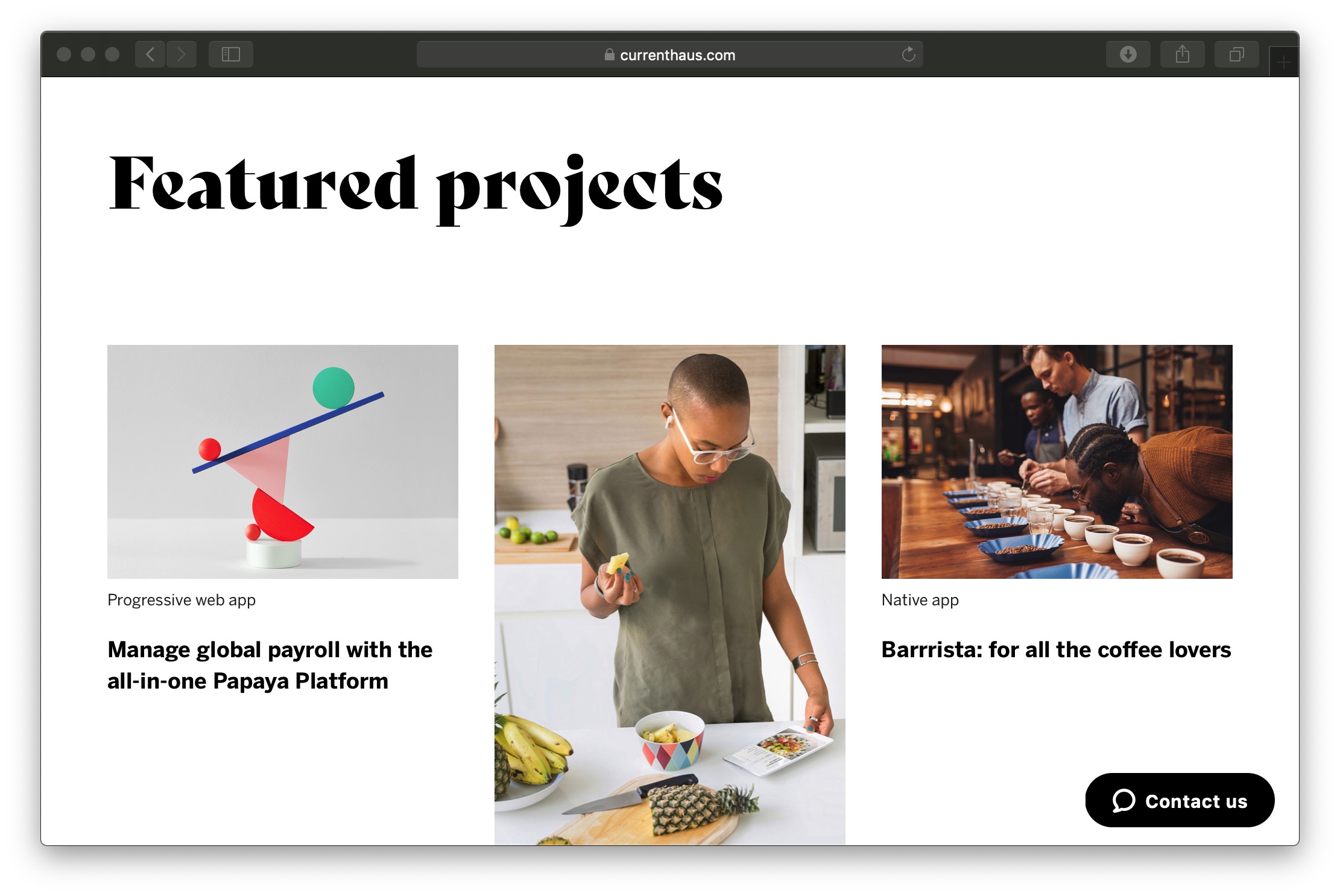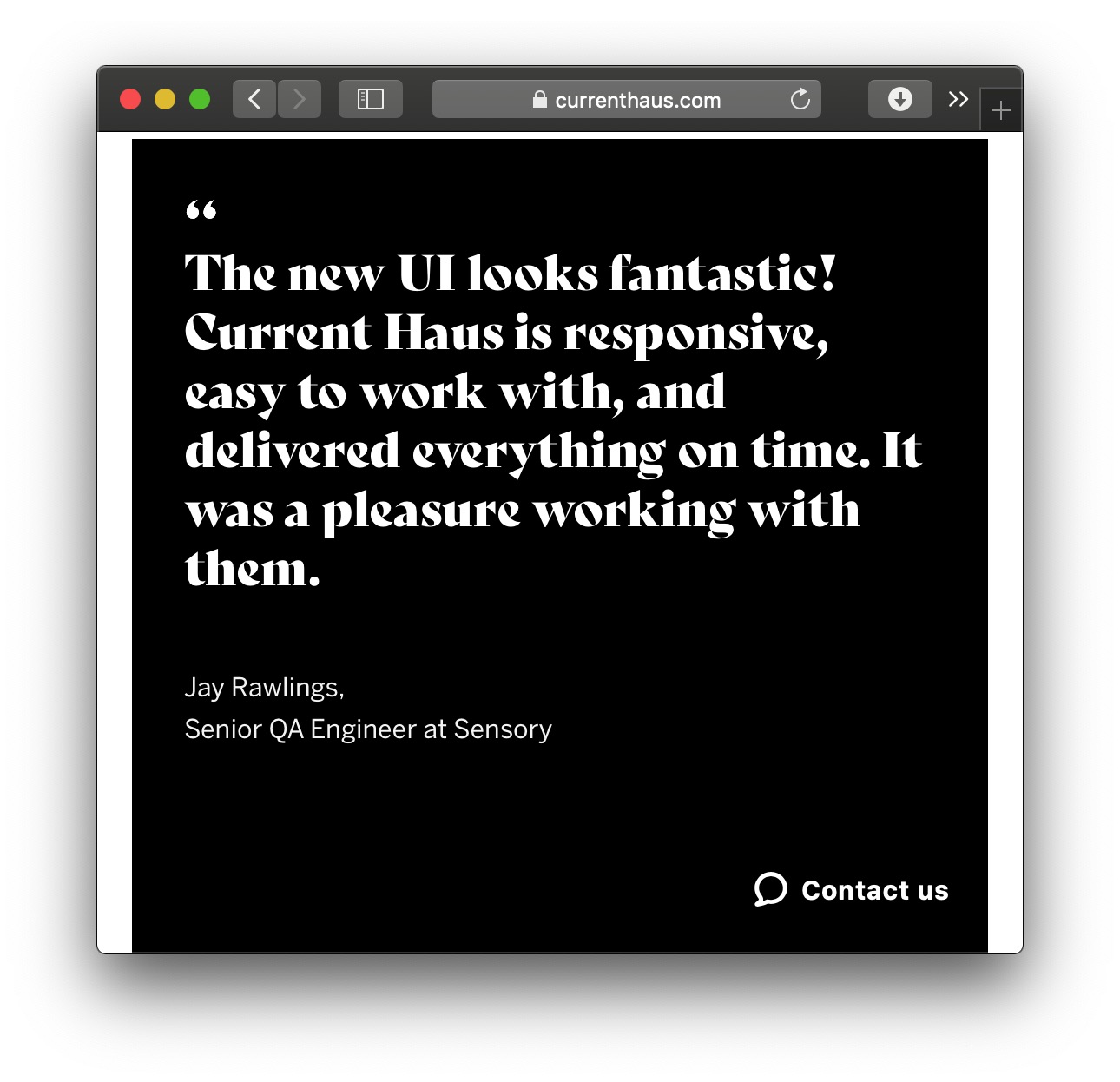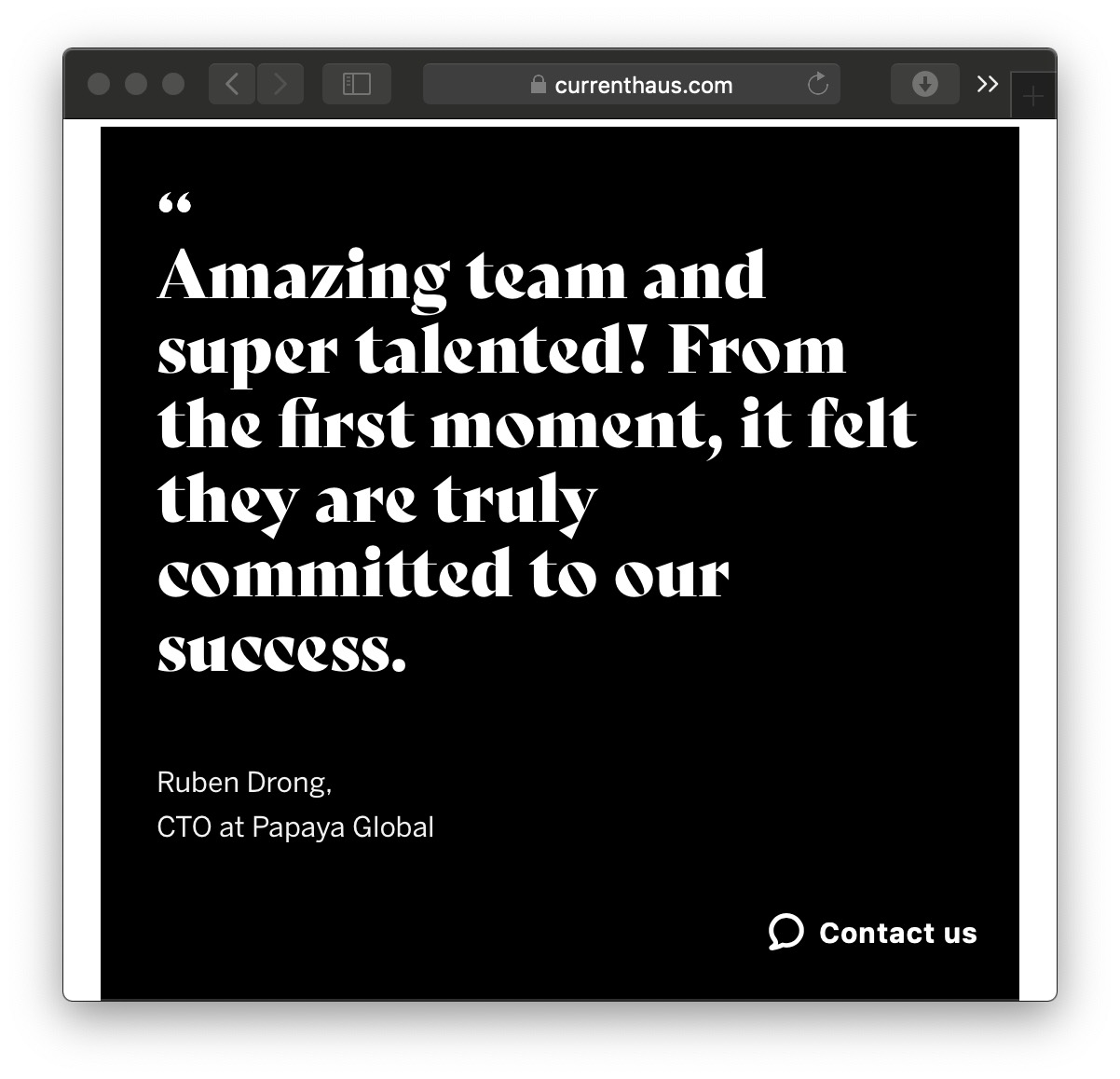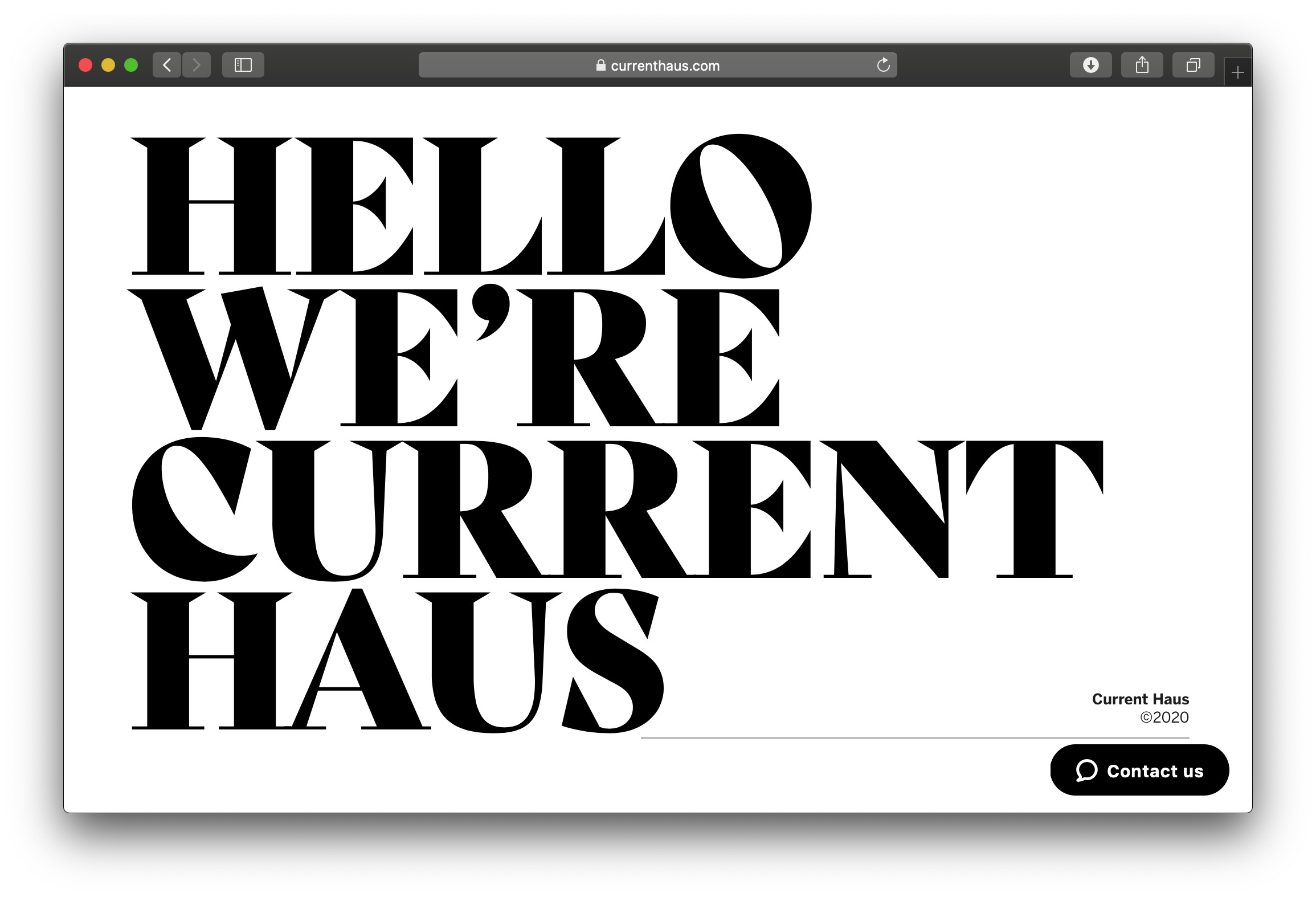 About Us
TypeTogether is an indie type foundry committed to excellence in type design with a focus on editorial use. Additionally, TypeTogether creates custom type design for corporate use. We invite you to browse our library of retail fonts or contact us to discuss custom type design projects.