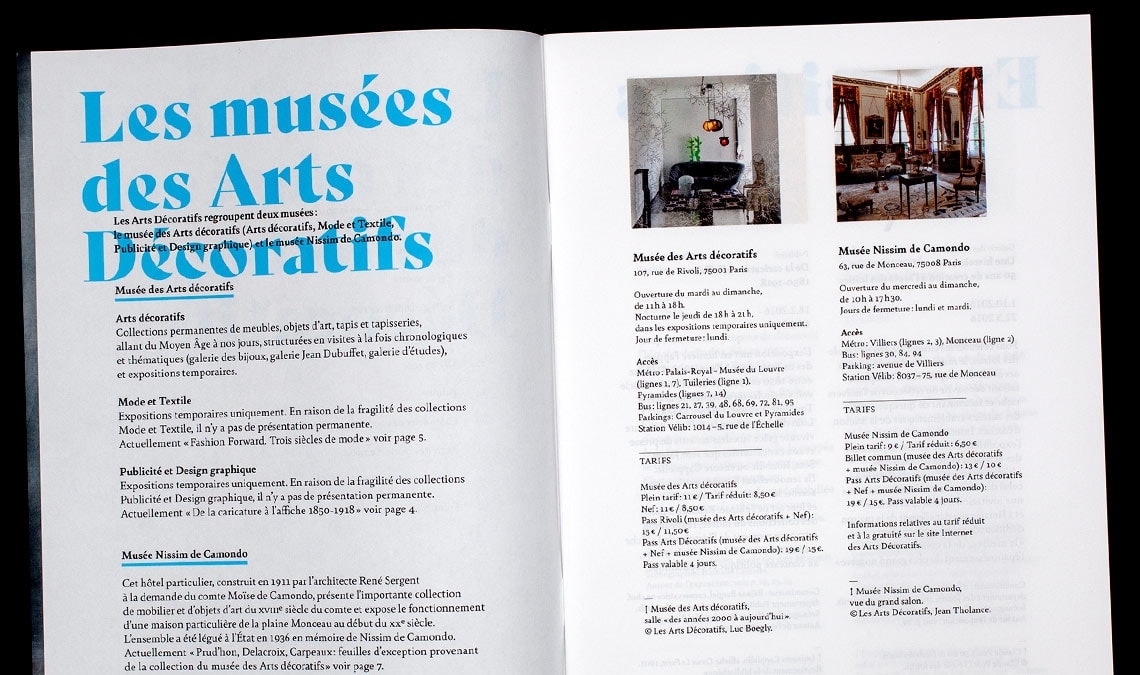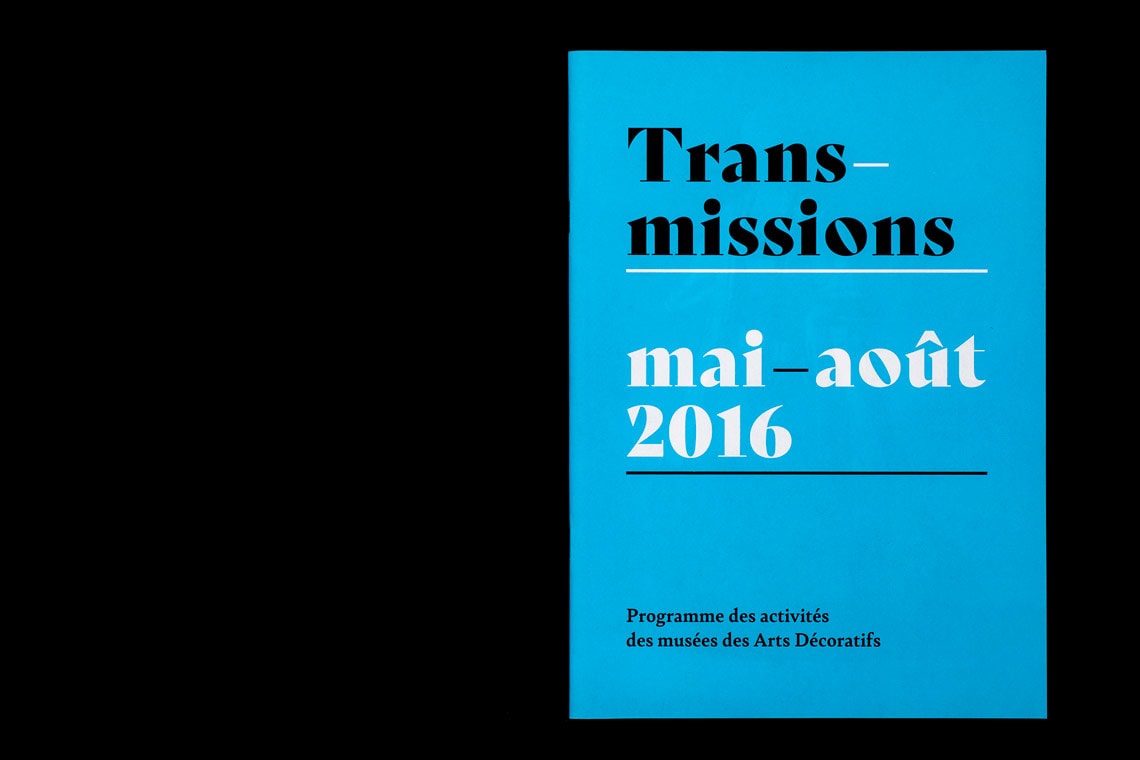 In the summer of 2016 the French designer Anette Lenz used Roxane Gataud's Bely in Transmissions, the printed program of Musée des Arts Décoratifs (Paris). With the purpose of promoting type design in France, each of the issues of Transmission is set using a different typeface which is then presented in the last page of the magazine.

The final result takes advantage of Bely's striking Display weight, while the four text styles are used in longer passages, as well as in the events calendar.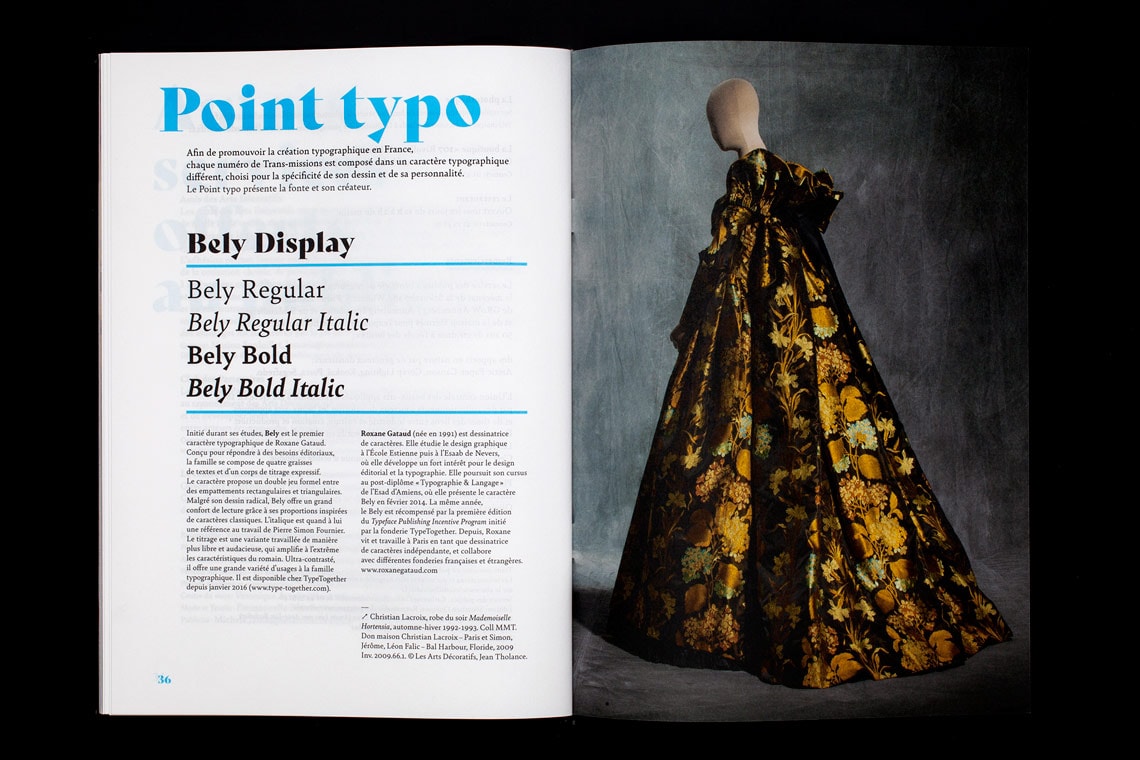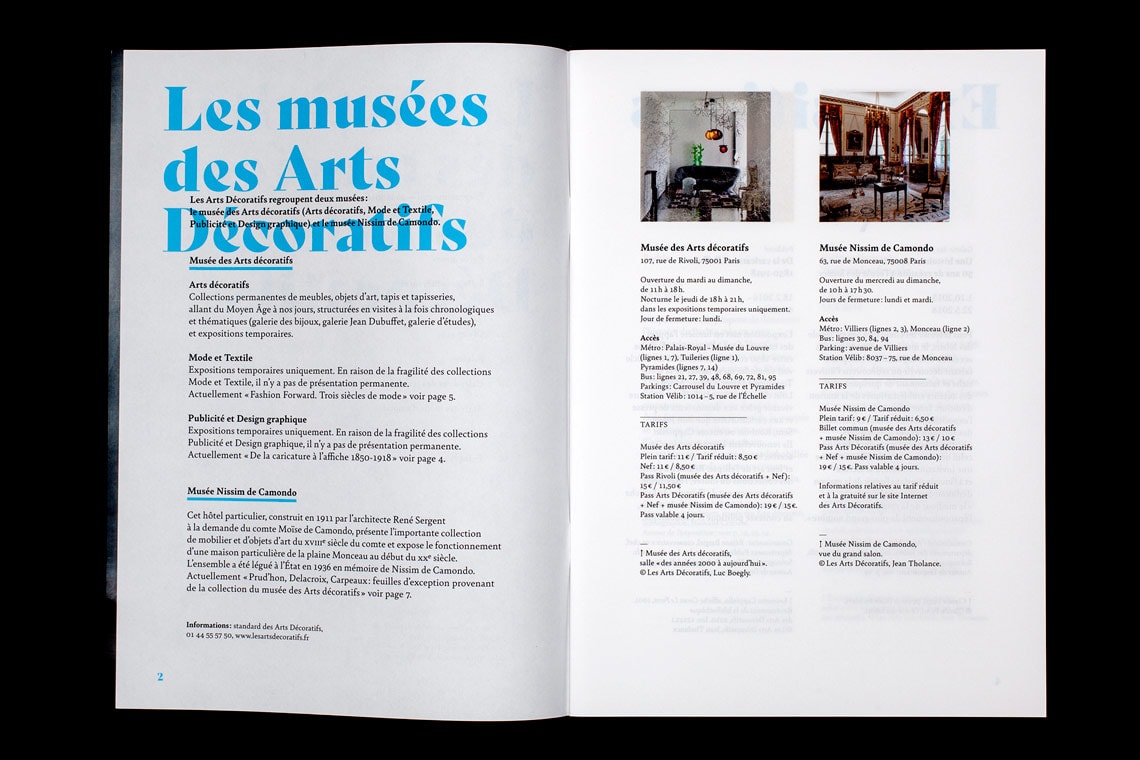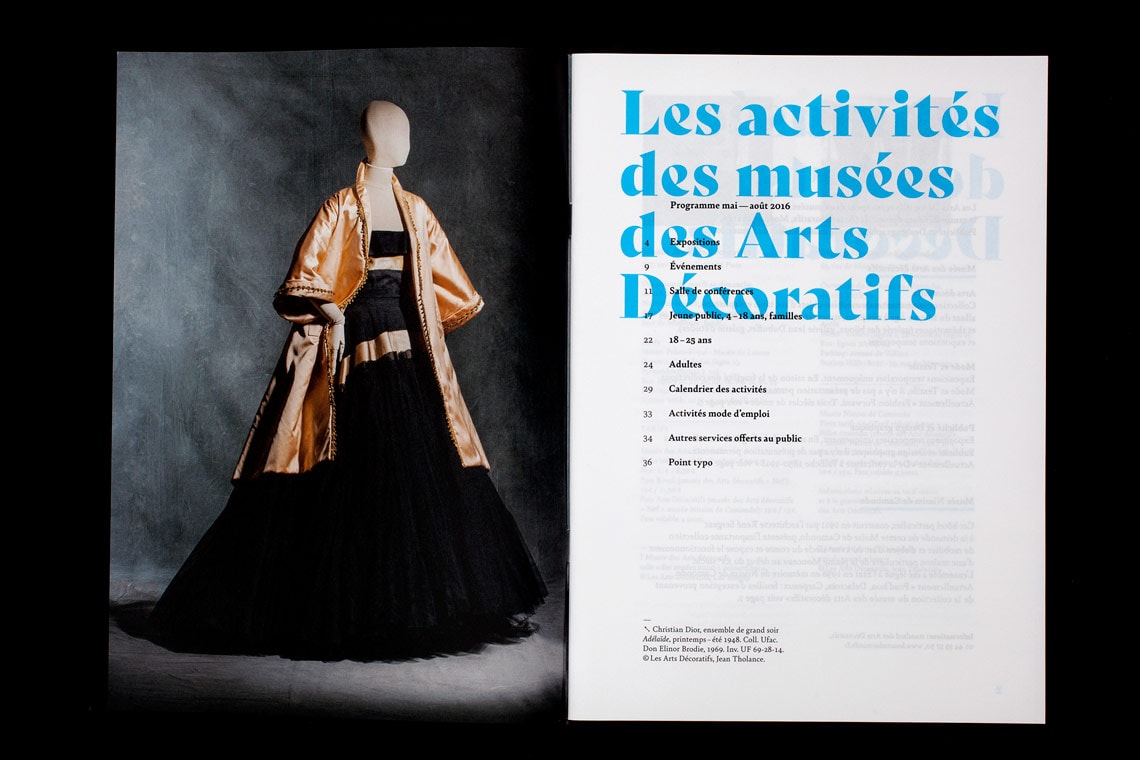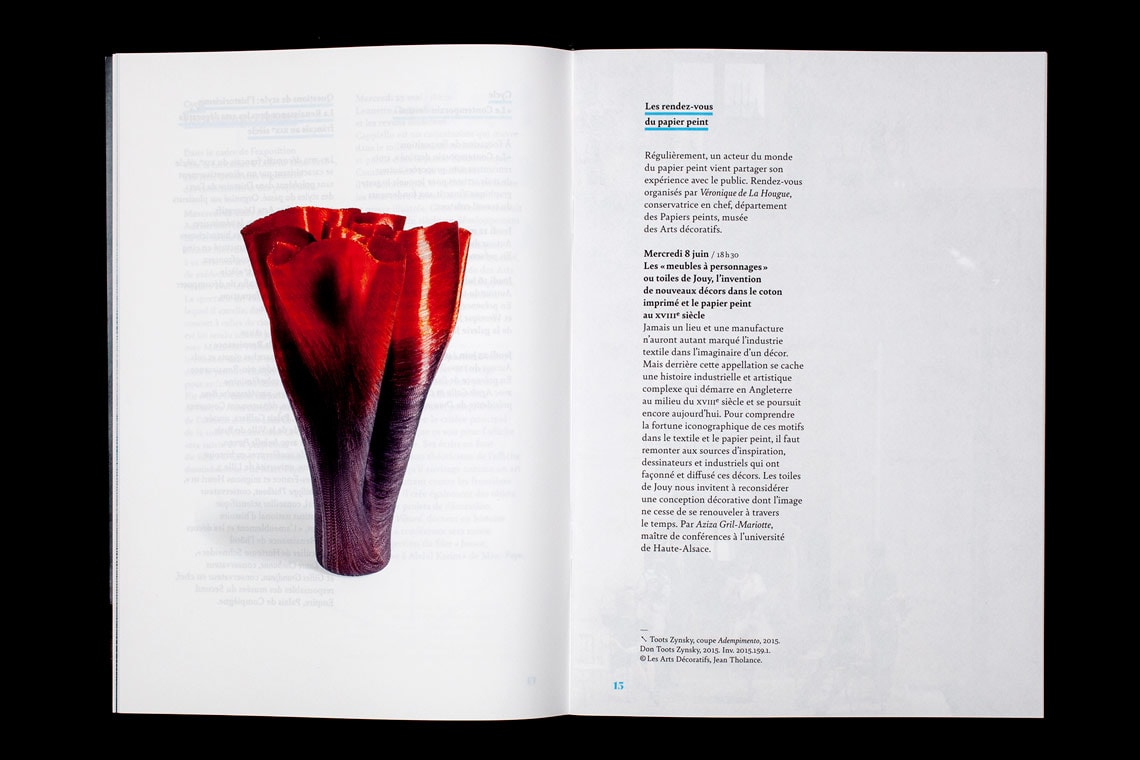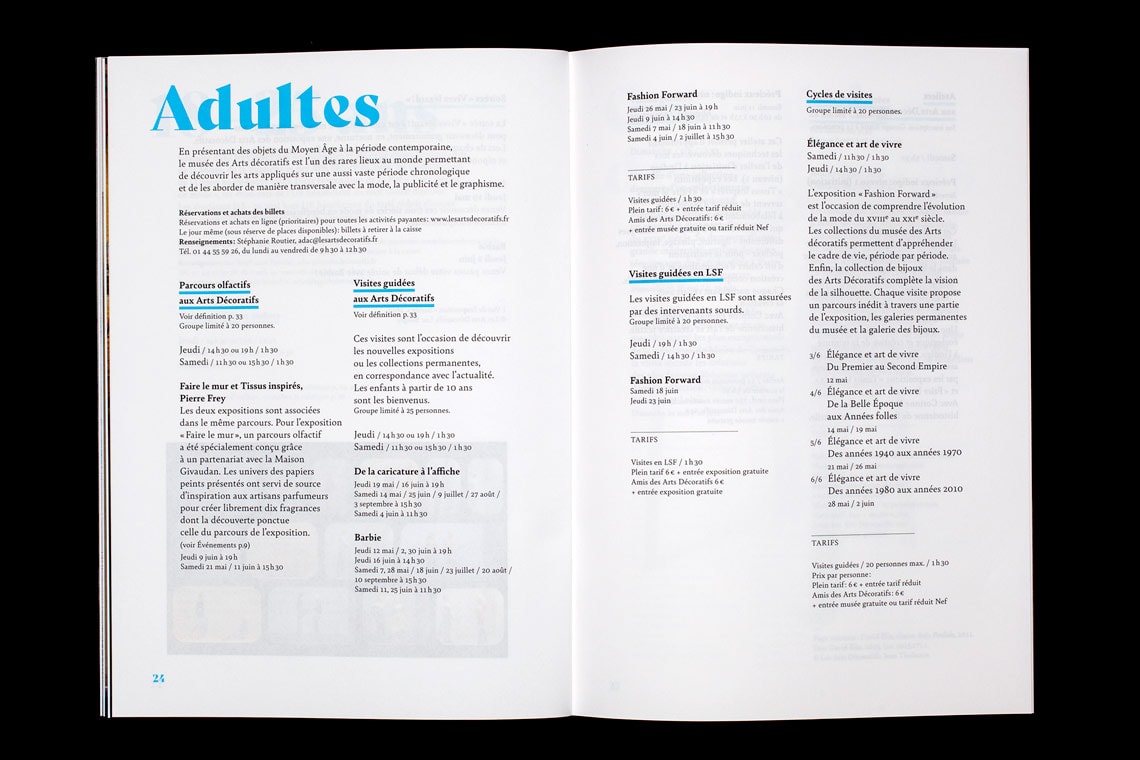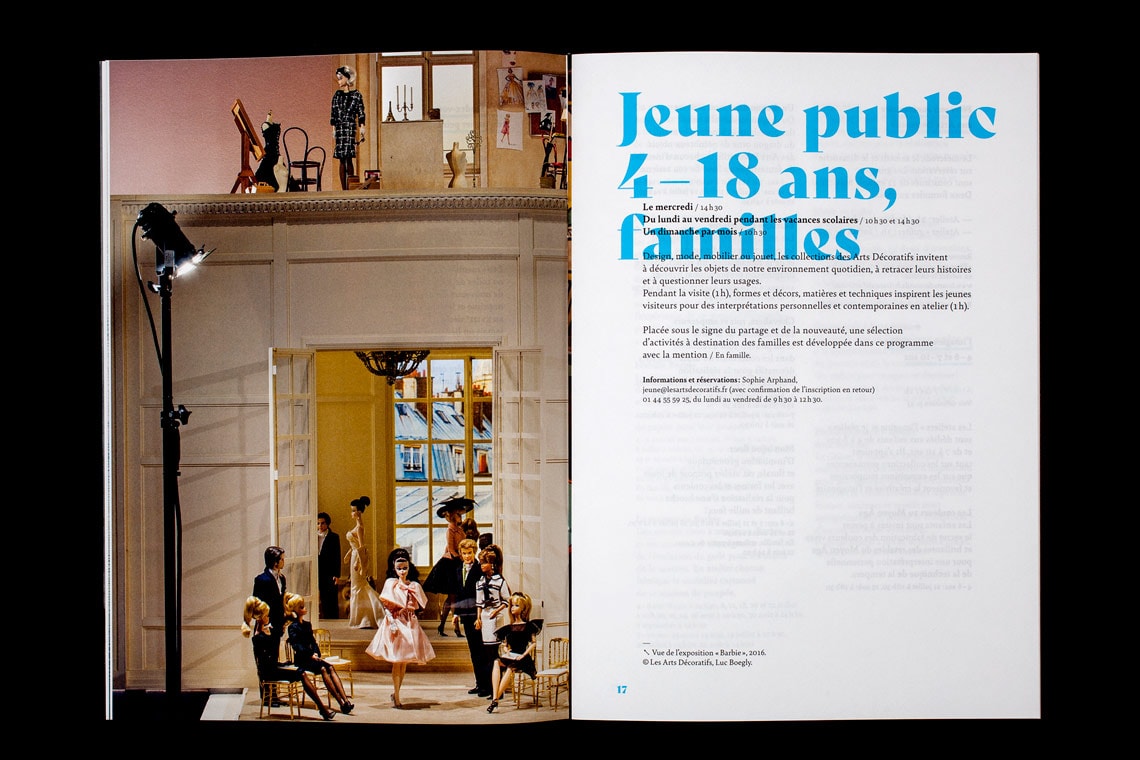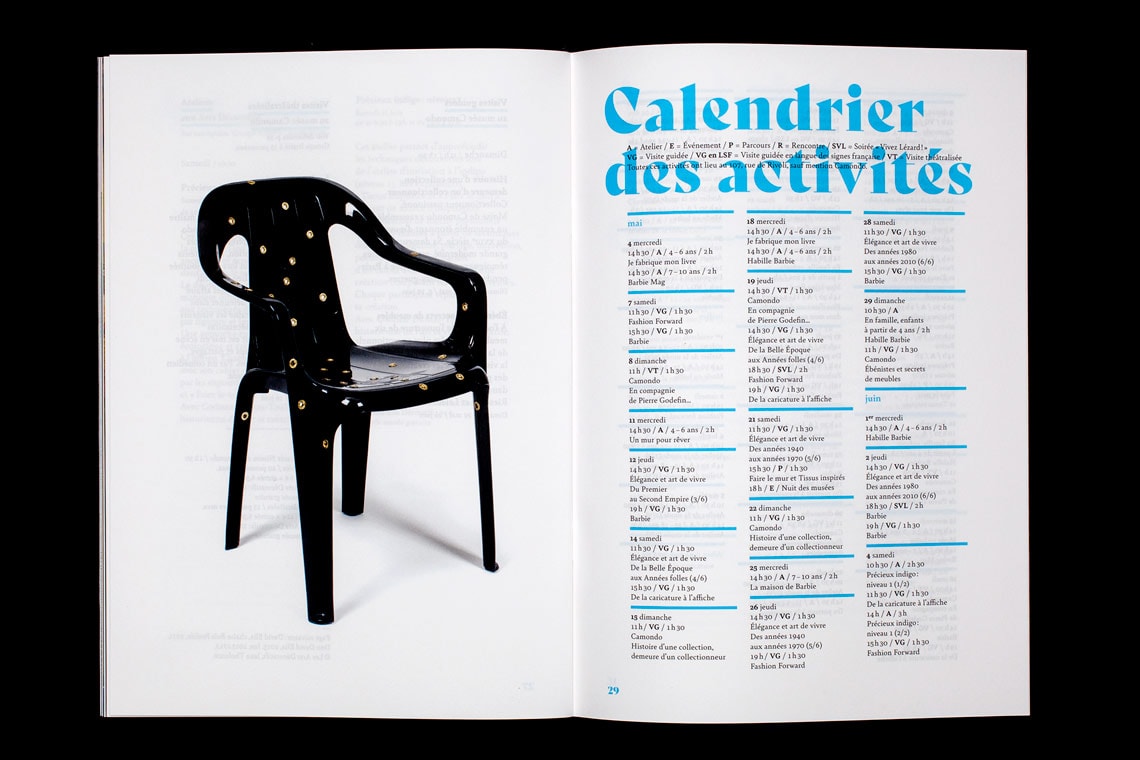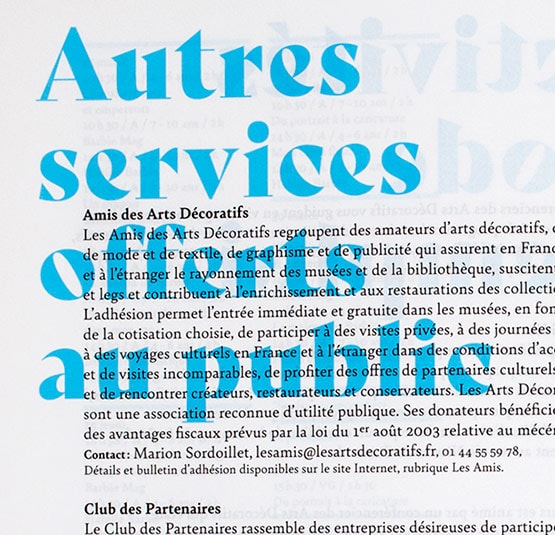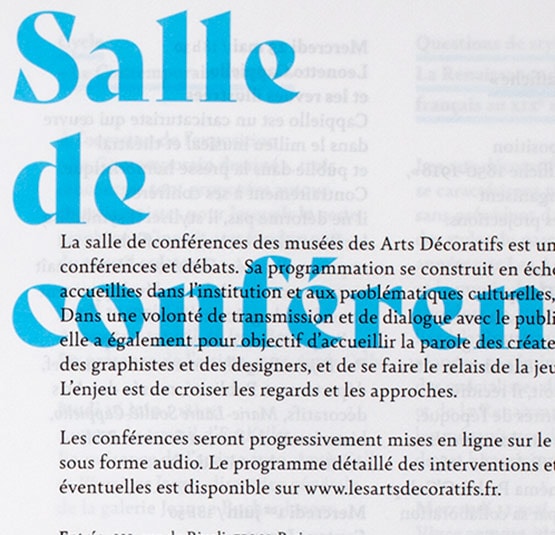 !-- BEGIN TEMPLATE Full image, no captions -->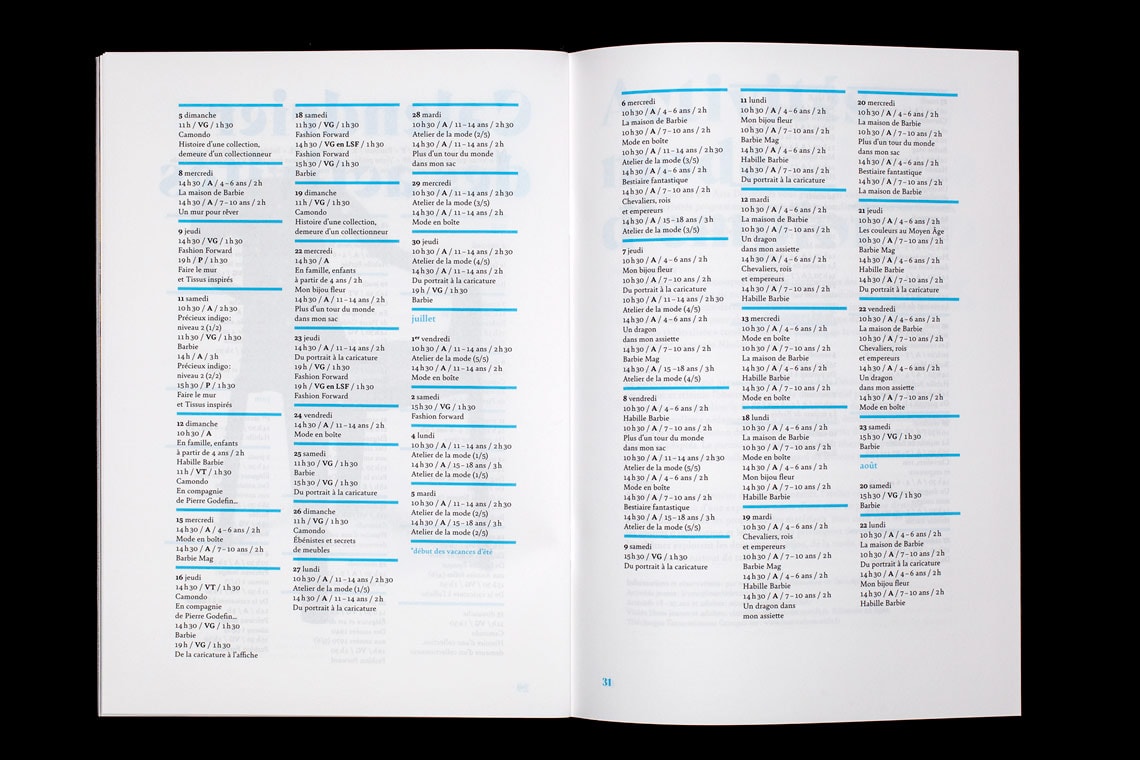 !-- BEGIN TEMPLATE Full image, no captions -->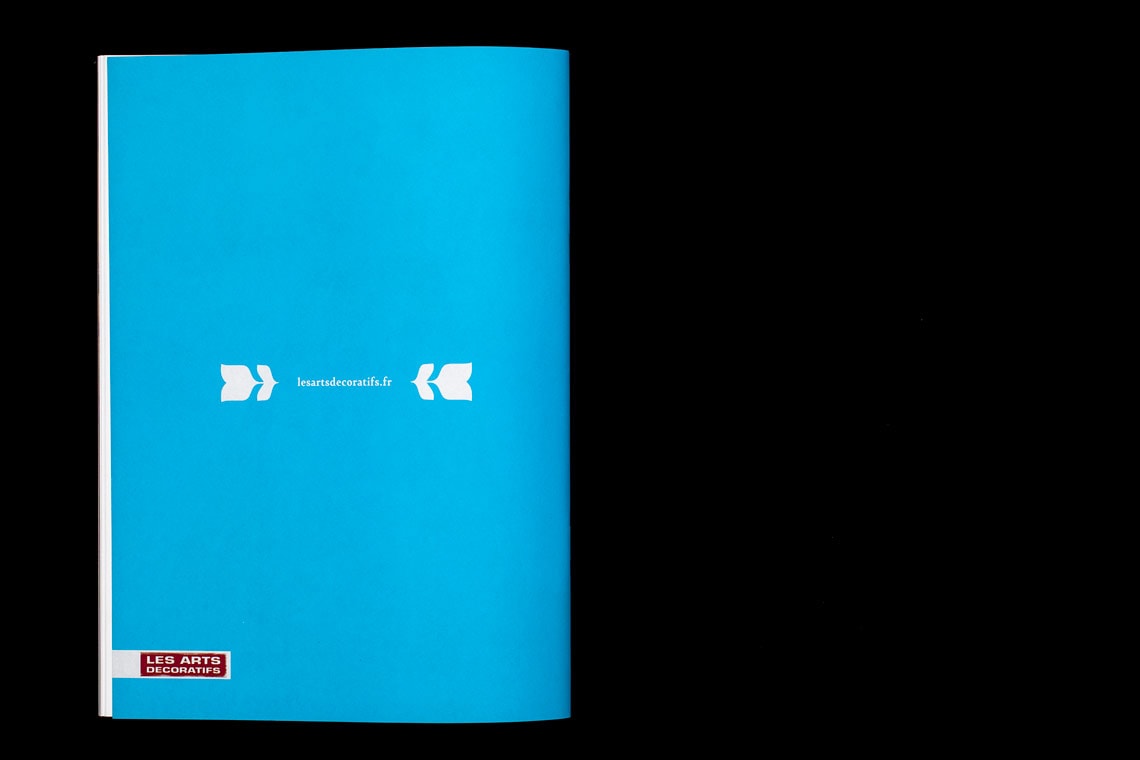 About Us
TypeTogether is an indie type foundry committed to excellence in type design with a focus on editorial use. Additionally, TypeTogether creates custom type design for corporate use. We invite you to browse our library of retail fonts or contact us to discuss custom type design projects.