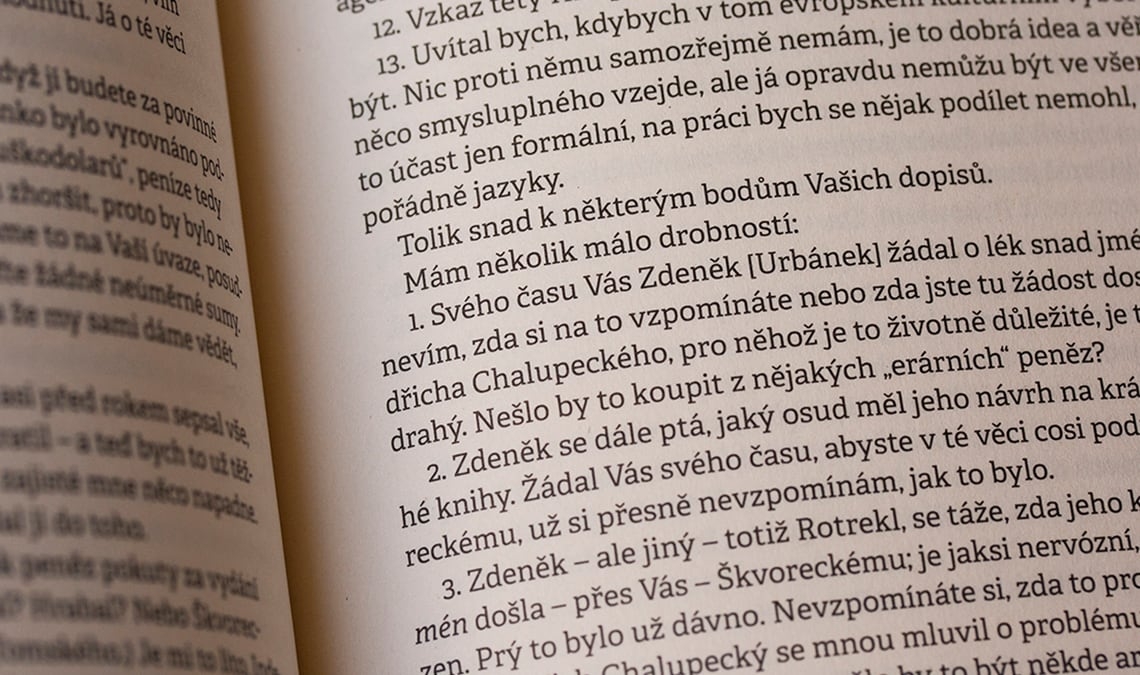 Havel – Prečan
December 2011
Adelle in use in the book "Korespondence [1983–1989]"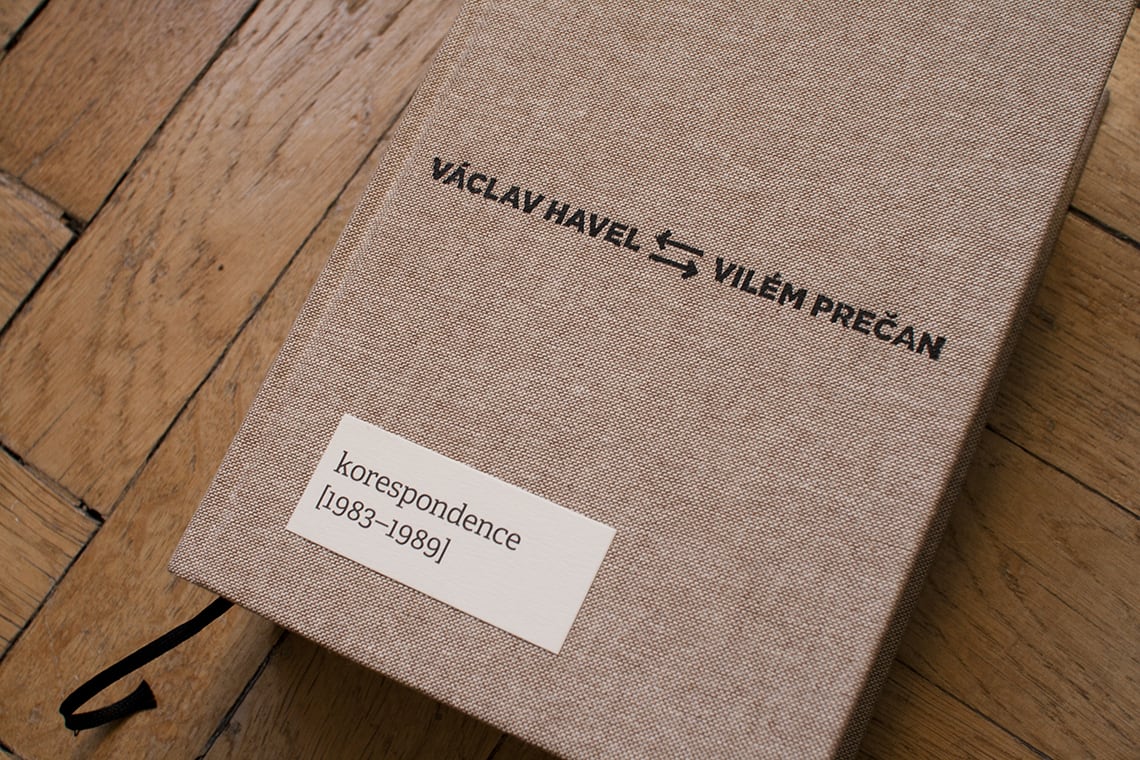 The recently published book Korespondence [1983–1989], is a collection of letters by former Czech president Vaclav Havel to exiled Vilém Prečan. This big book is expertly set in Adelle which in this context is somewhat reminiscent of the origianl letters typed on a typewriter. It captures nicely the nature of the content.
Designed by Martin Procházka at Studio Marvil.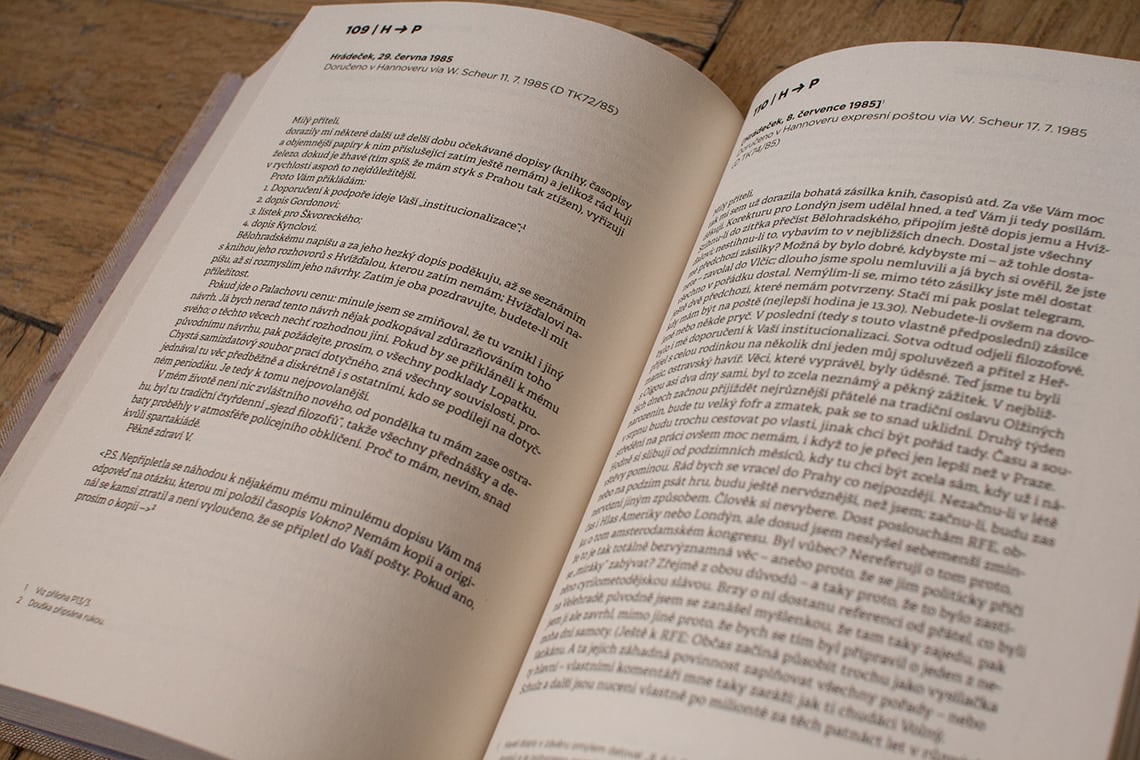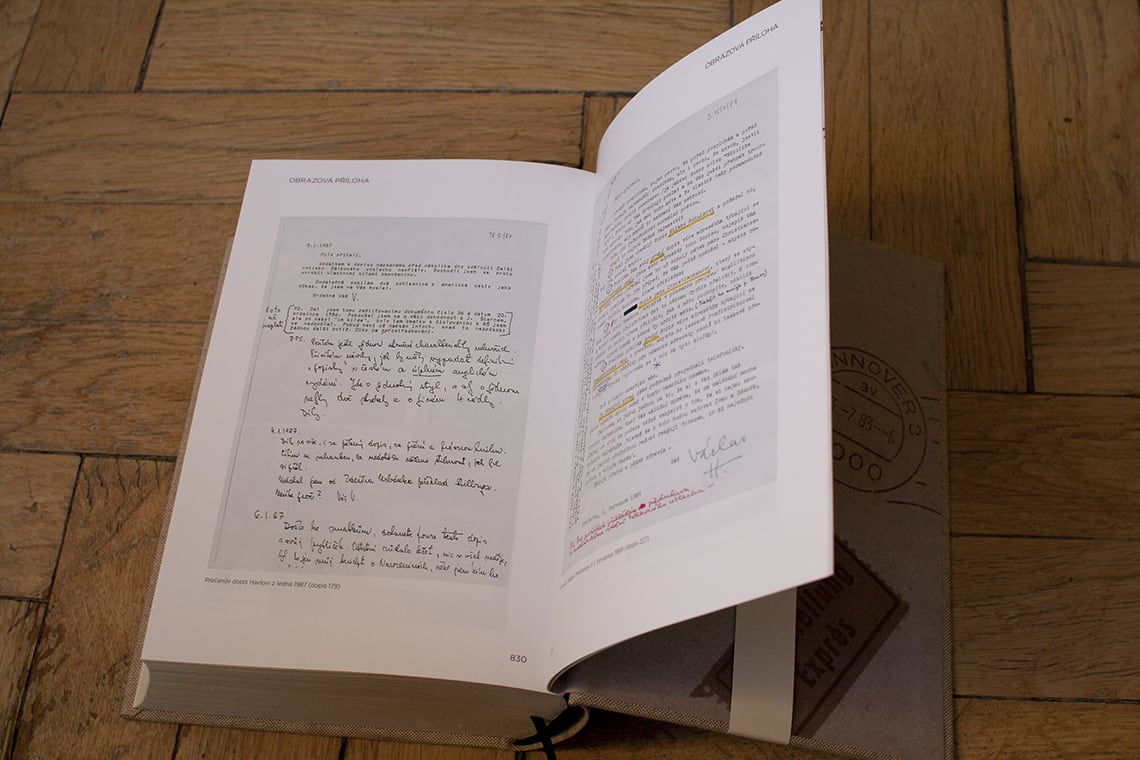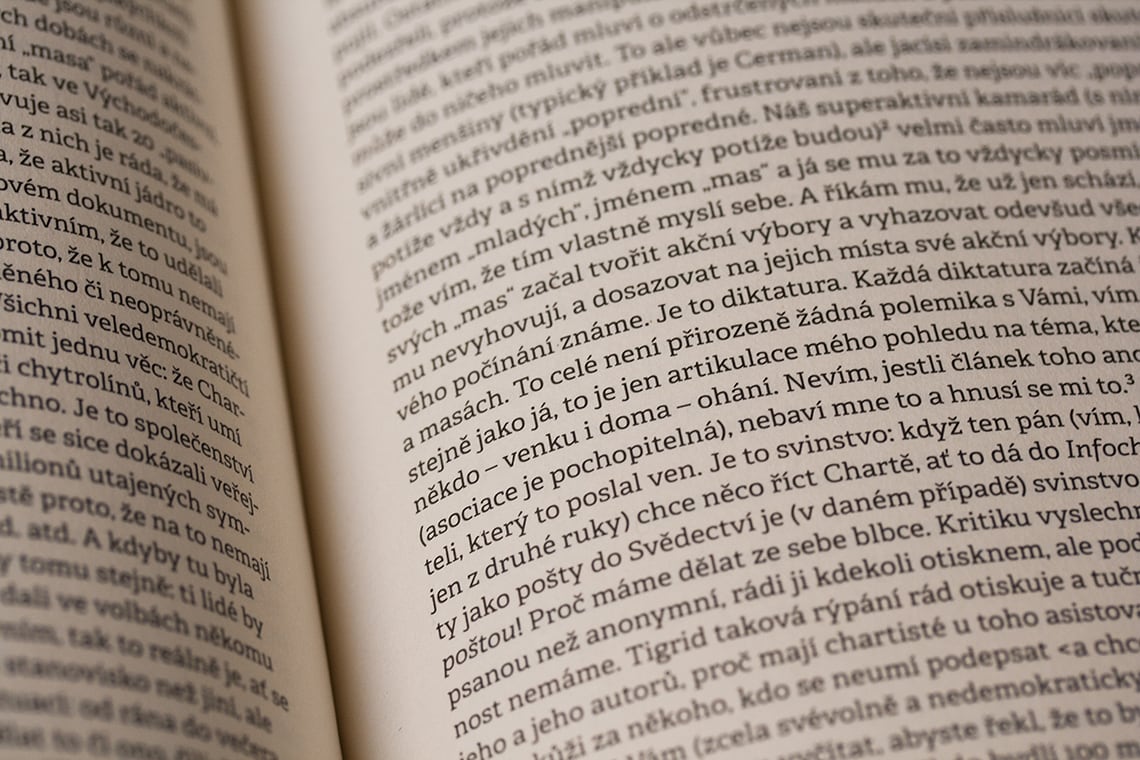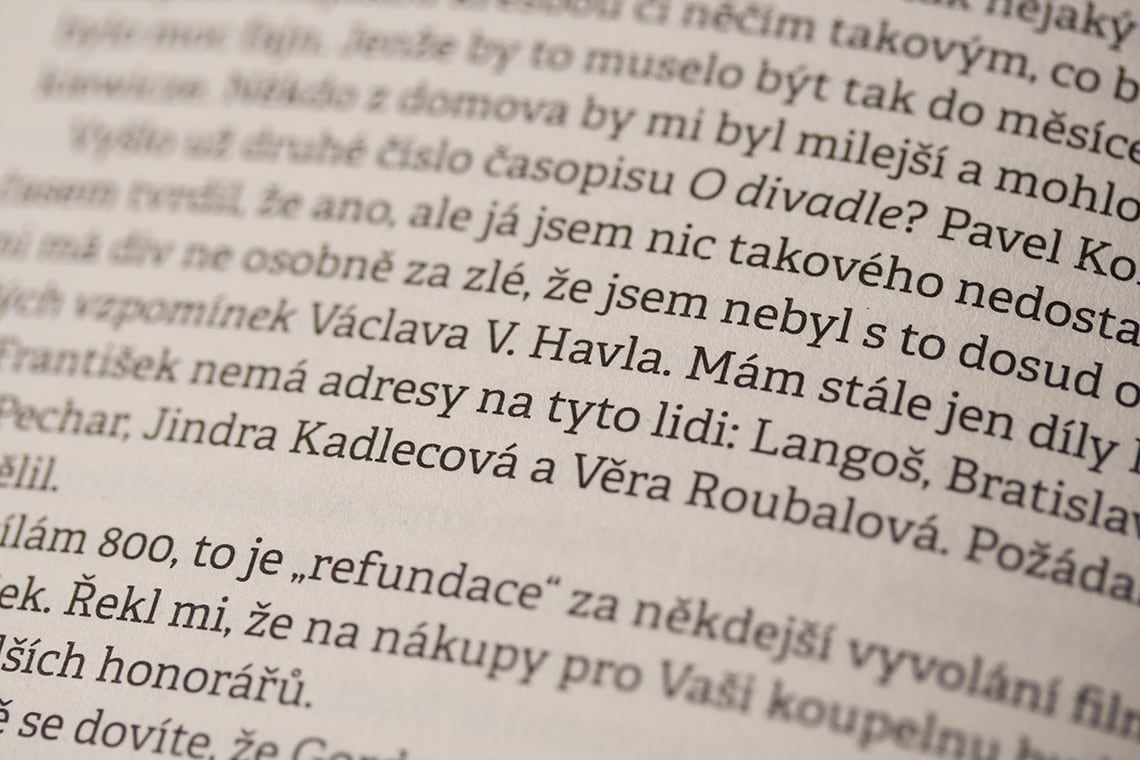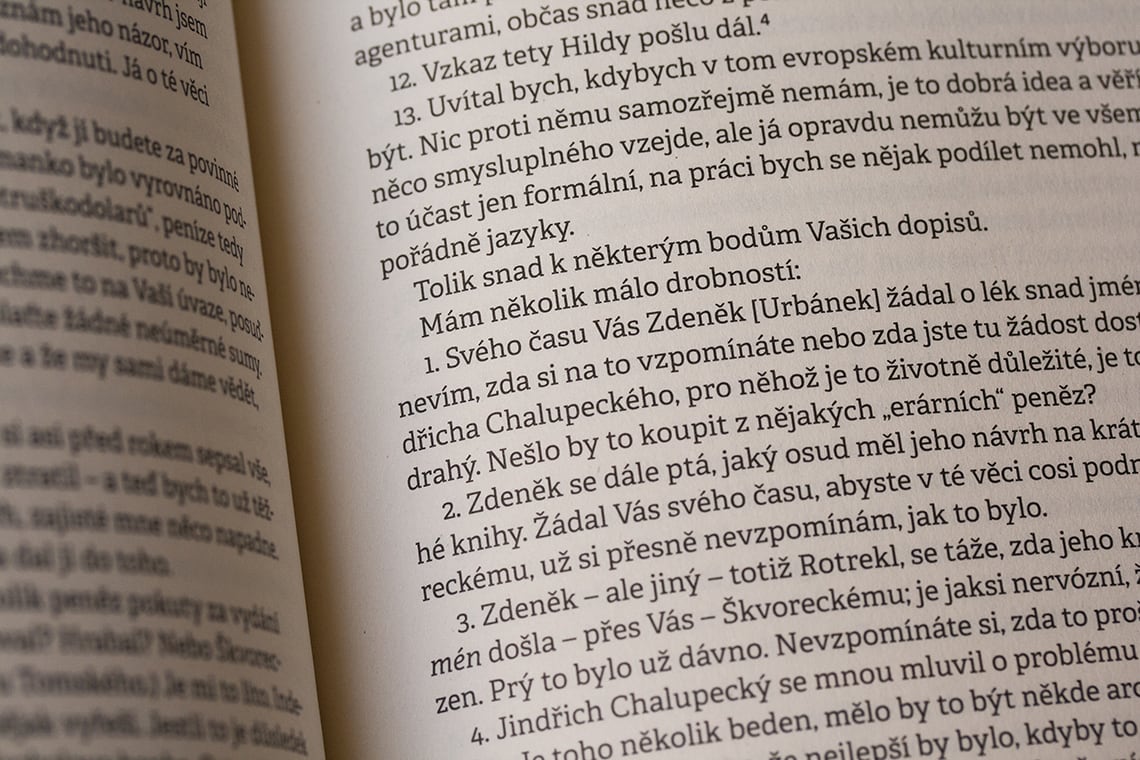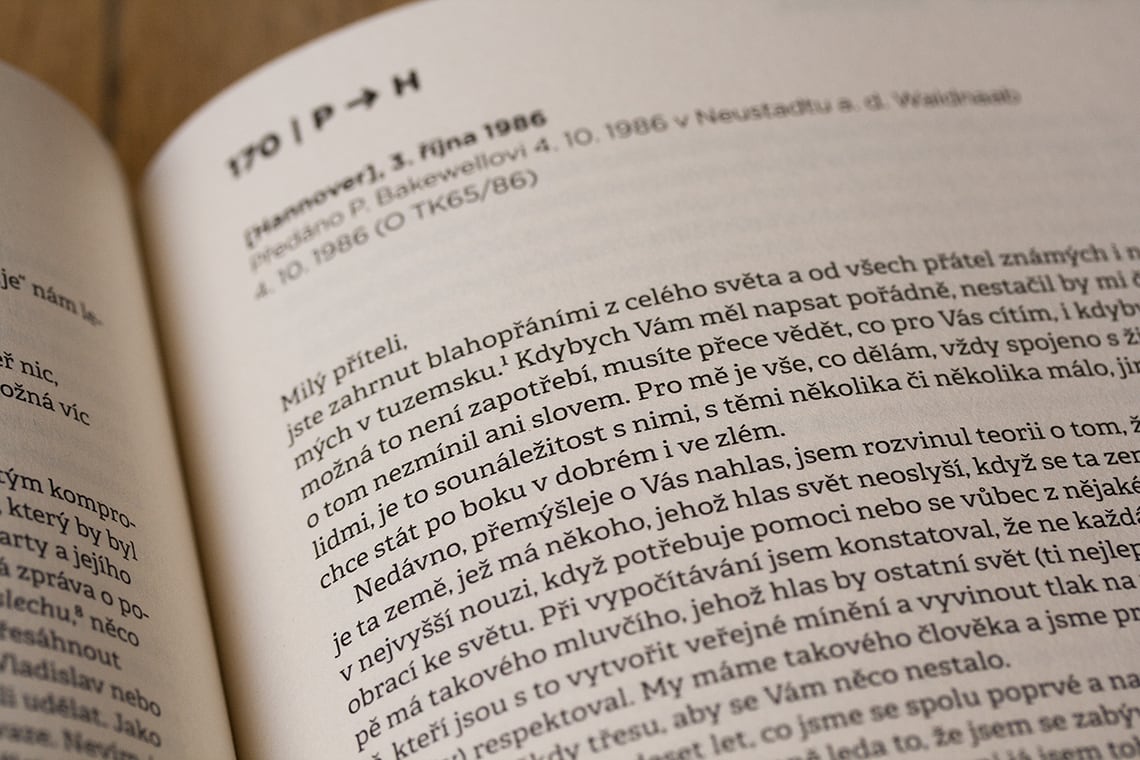 About Us
TypeTogether is an indie type foundry committed to excellence in type design with a focus on editorial use. Additionally, TypeTogether creates custom type design for corporate use. We invite you to browse our library of retail fonts or contact us to discuss custom type design projects.