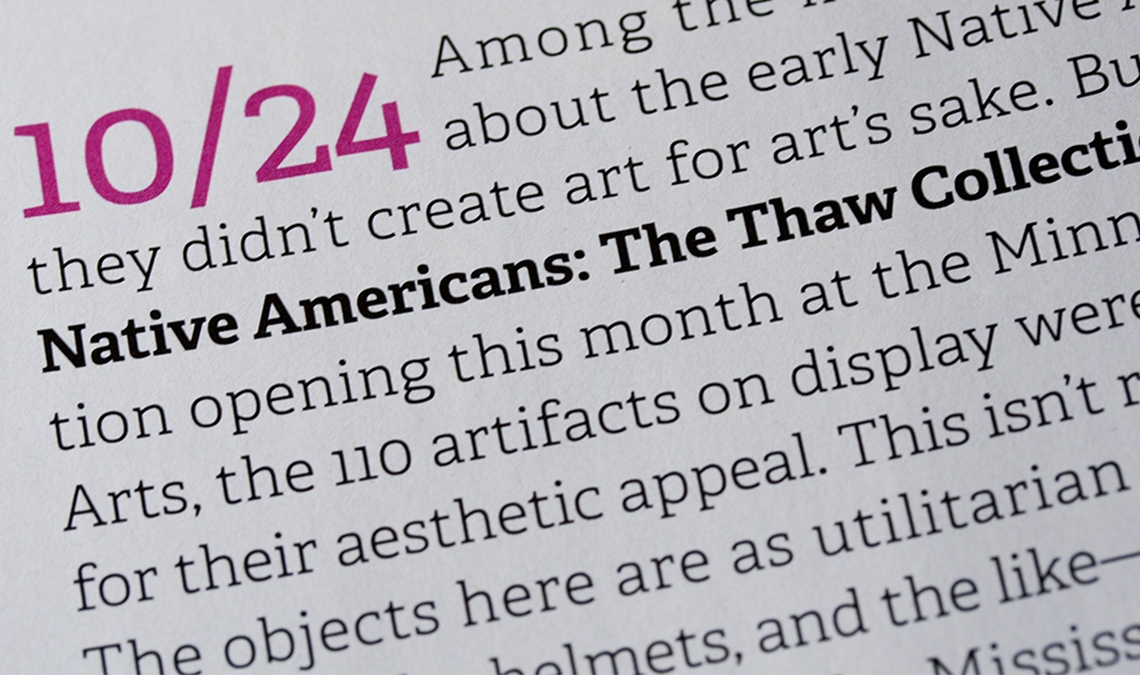 Minnesota Monthly
January 2011
Adelle in use in the magazine Minnesota Monthly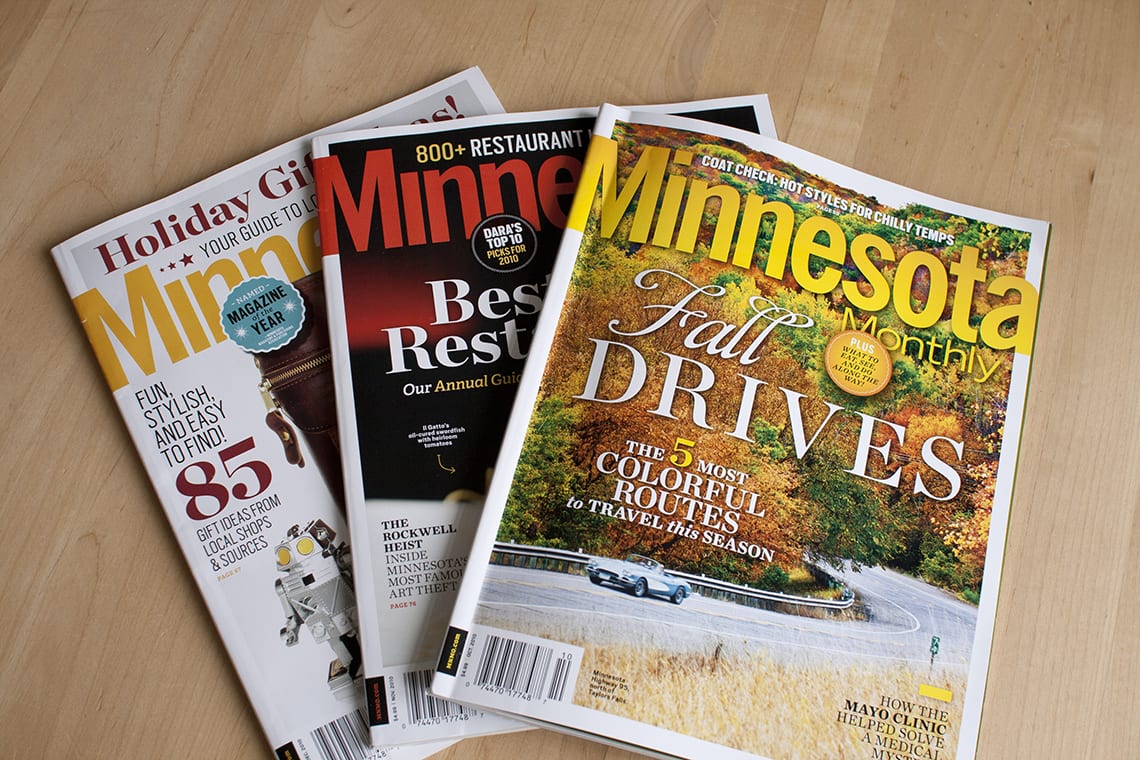 Creative Director, Brian Johnson, chose Adelle in the latest redesign of the Minnesota Monthly. It is one of the leading regional life-style publications in the greater Twin Cities area, with a strong focus on Minnesota/USA. Key topics include politics, education and healthcare. One can also find tips for local entertainment, travel, arts and dining opportunities. Adelle is being used throughout the magazine, in various capacities, from small captions to body text to headlines.
The magazine has received various awards for its fine editorial content and beautiful design.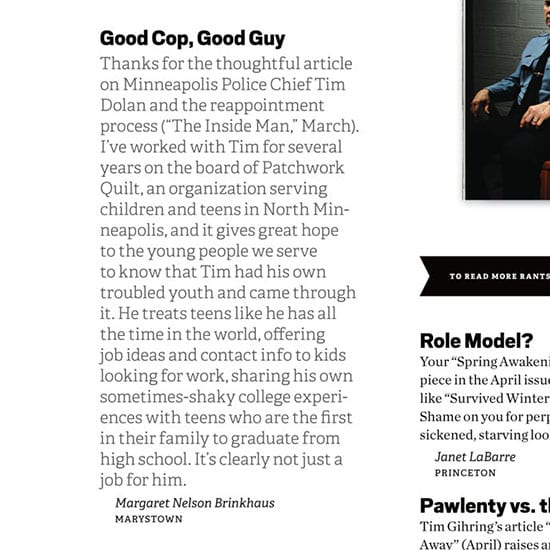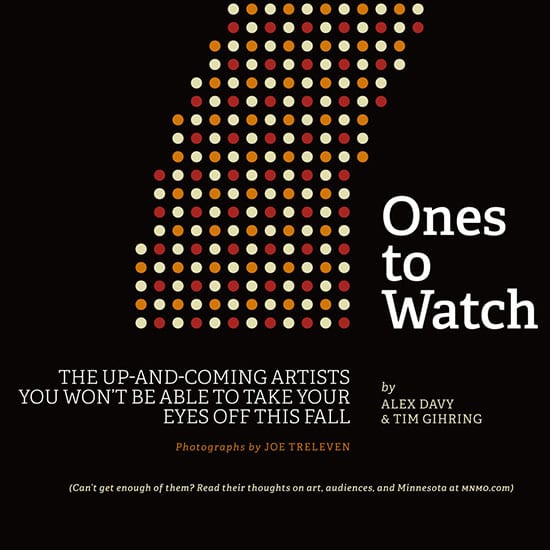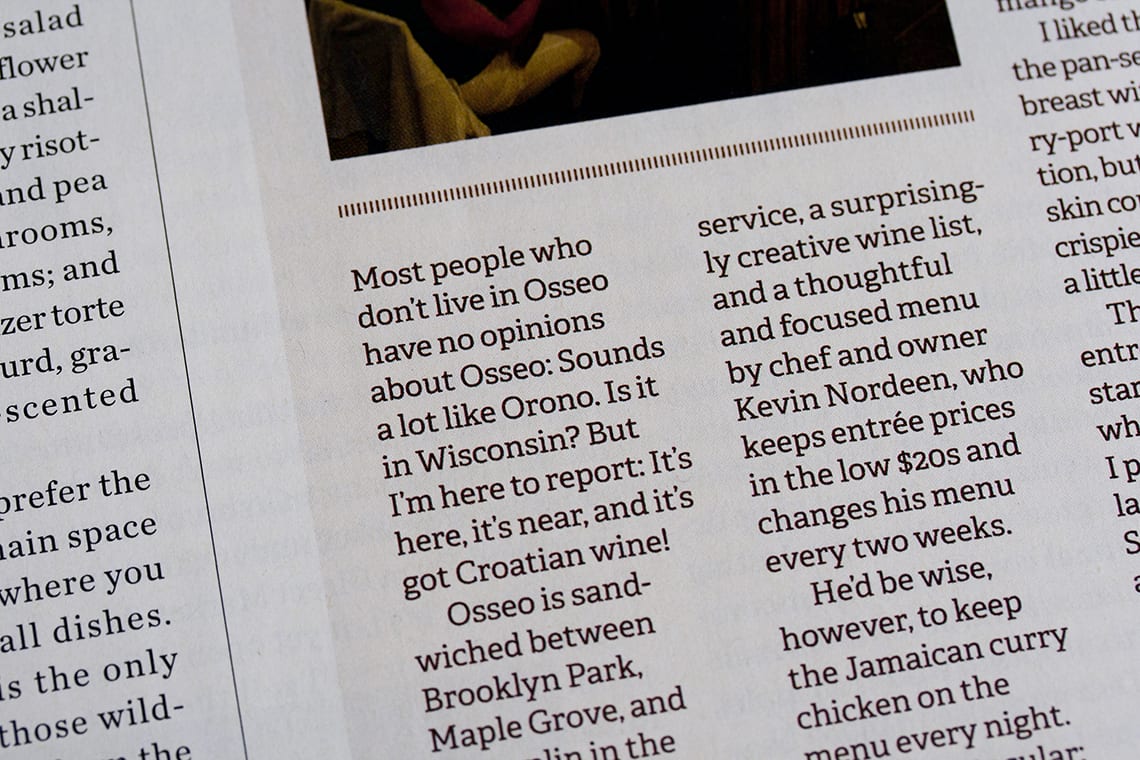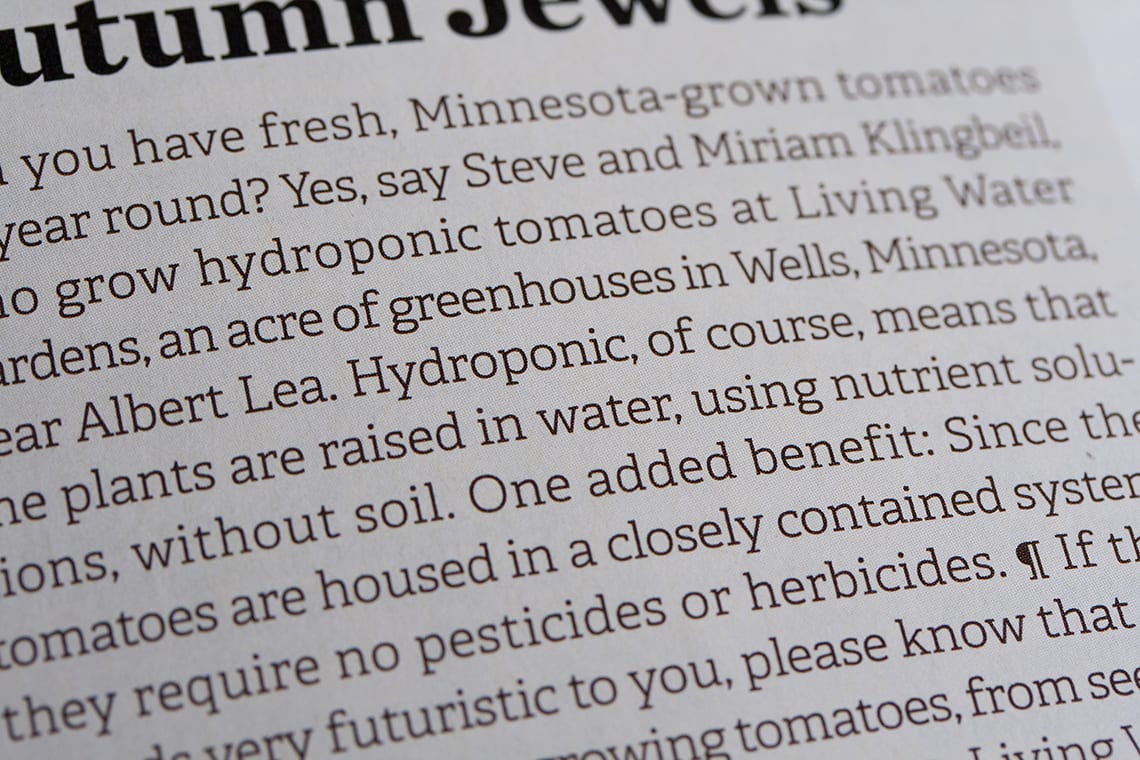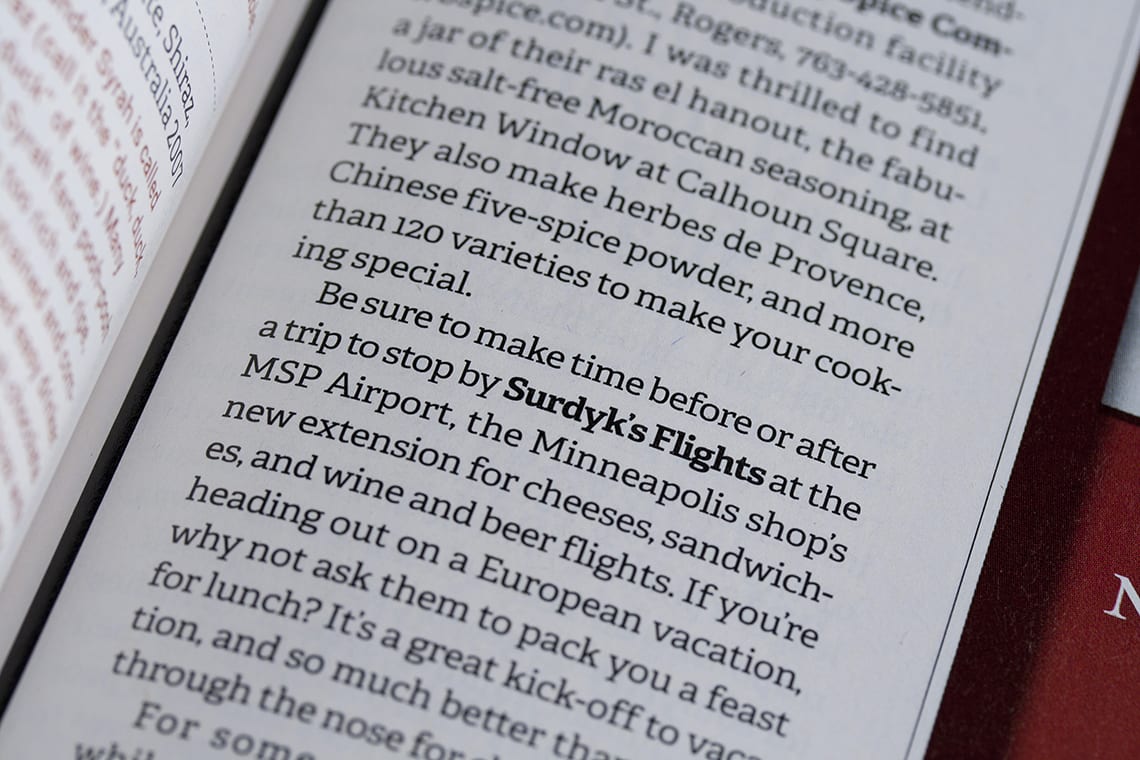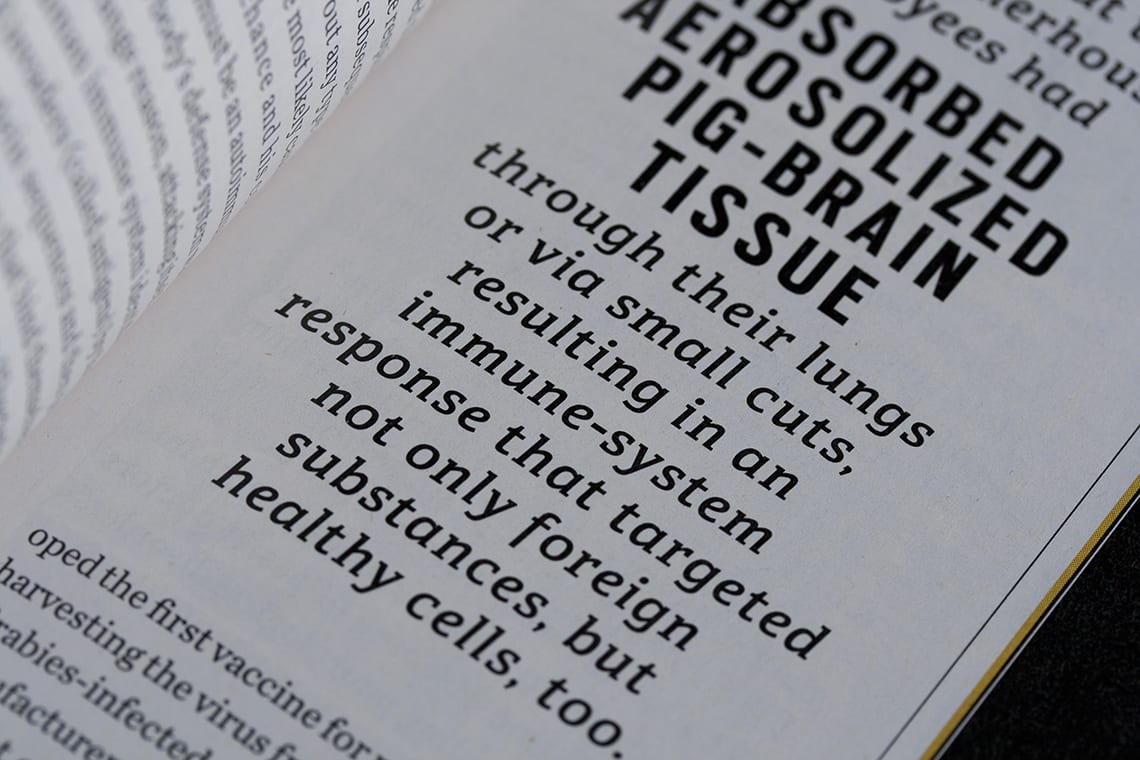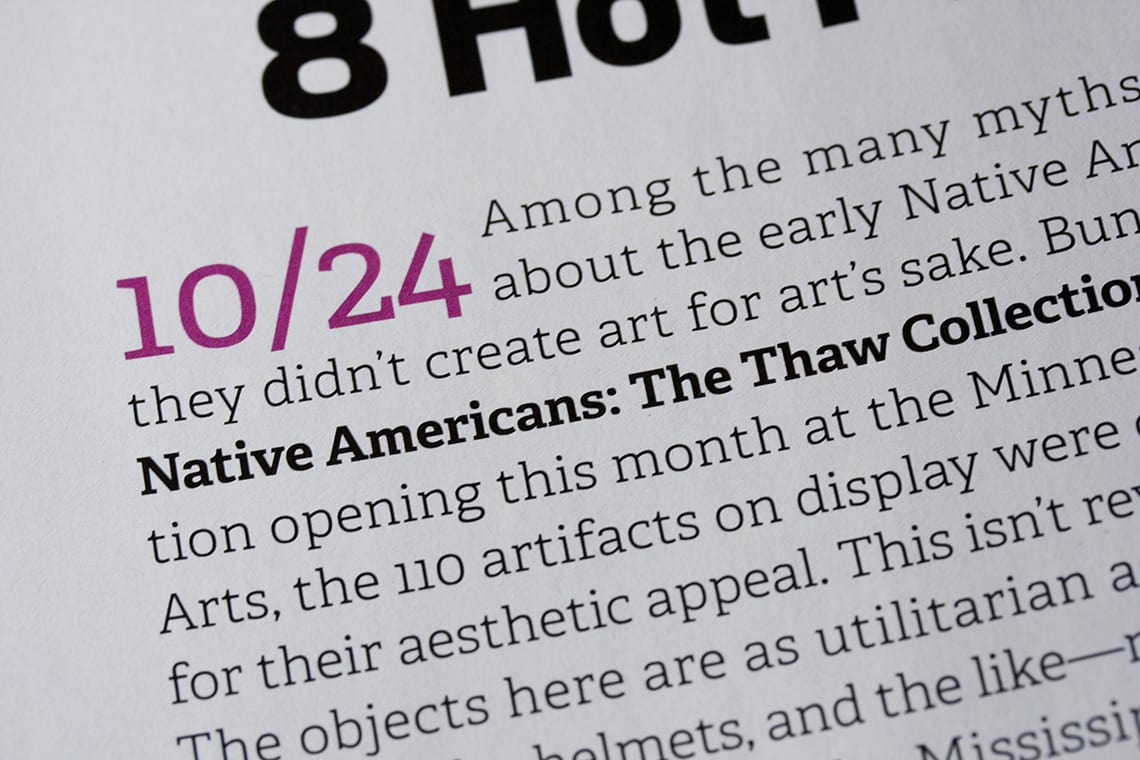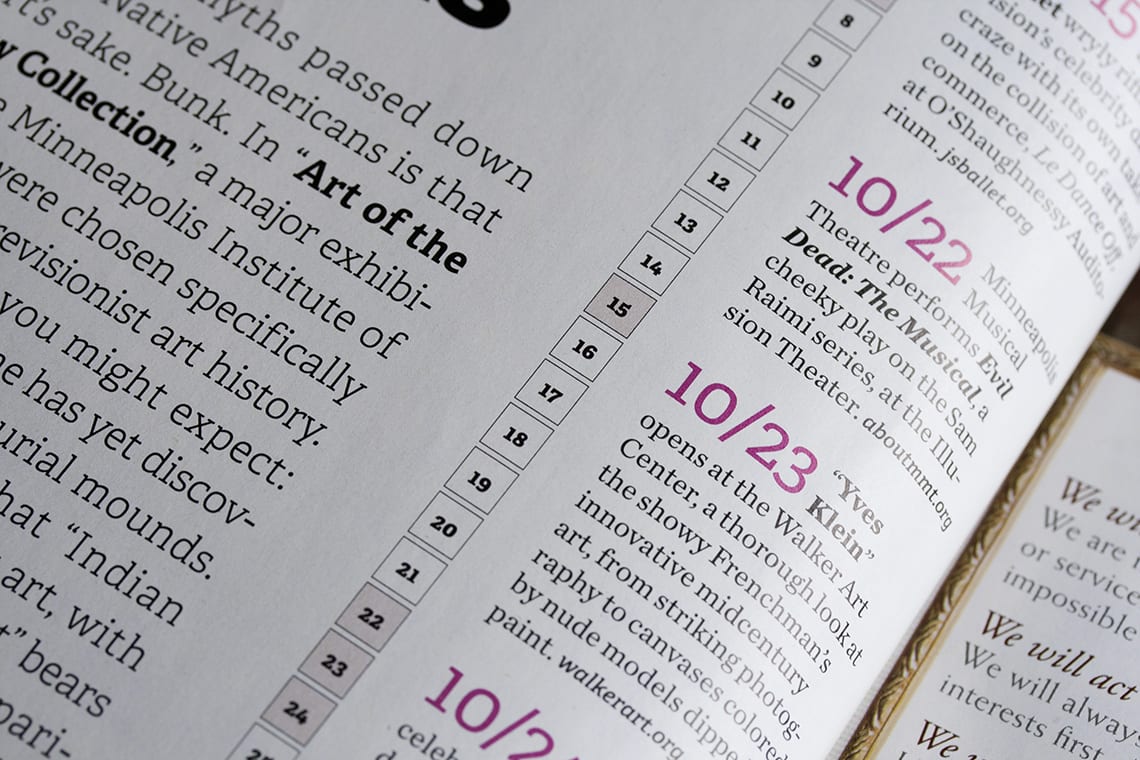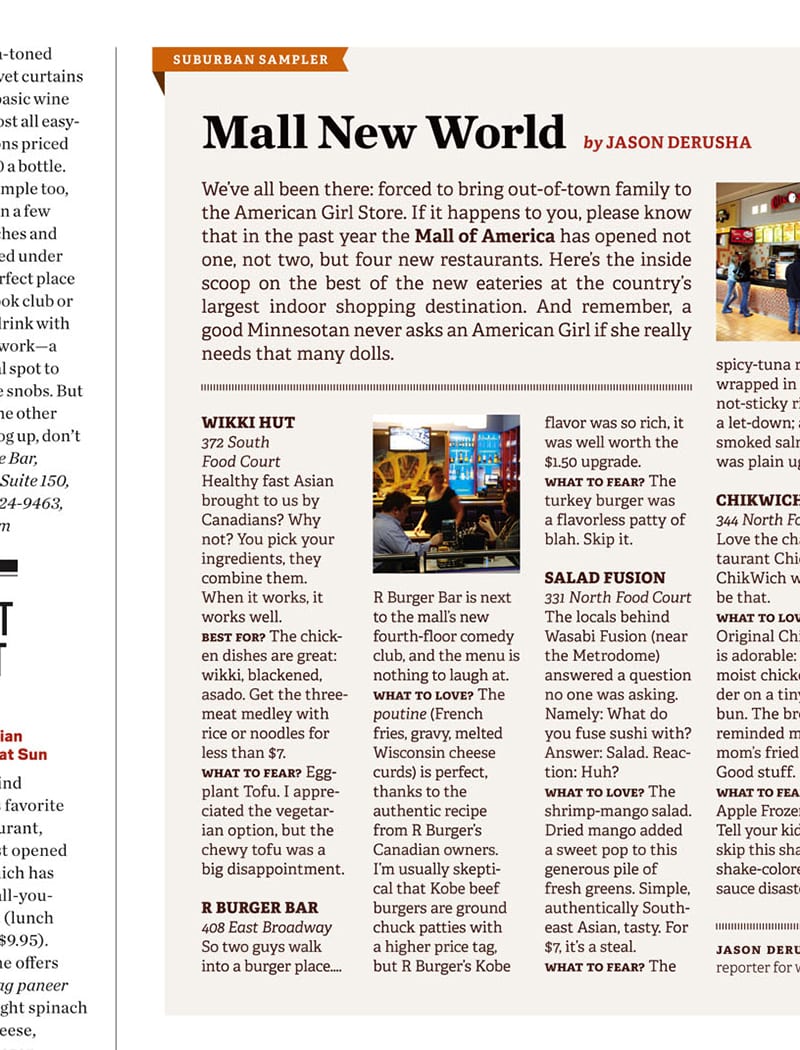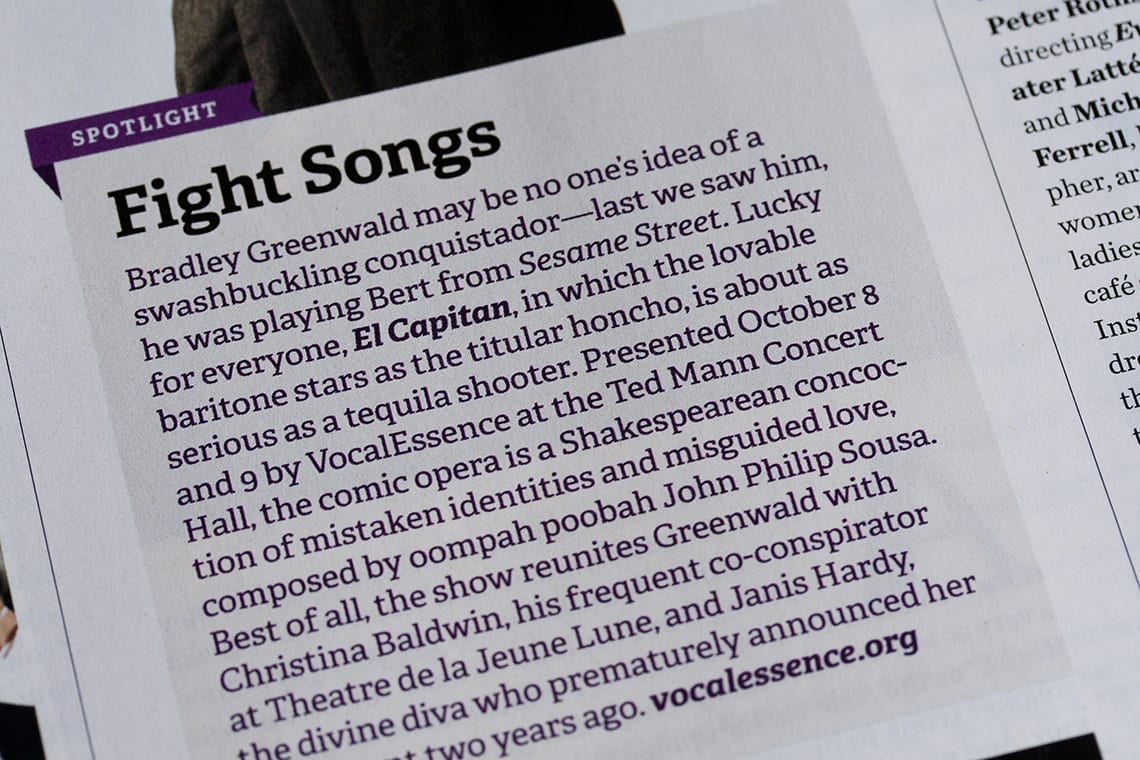 About Us
TypeTogether is an indie type foundry committed to excellence in type design with a focus on editorial use. Additionally, TypeTogether creates custom type design for corporate use. We invite you to browse our library of retail fonts or contact us to discuss custom type design projects.