Etapes 50 best typefaces of 2014
October 2015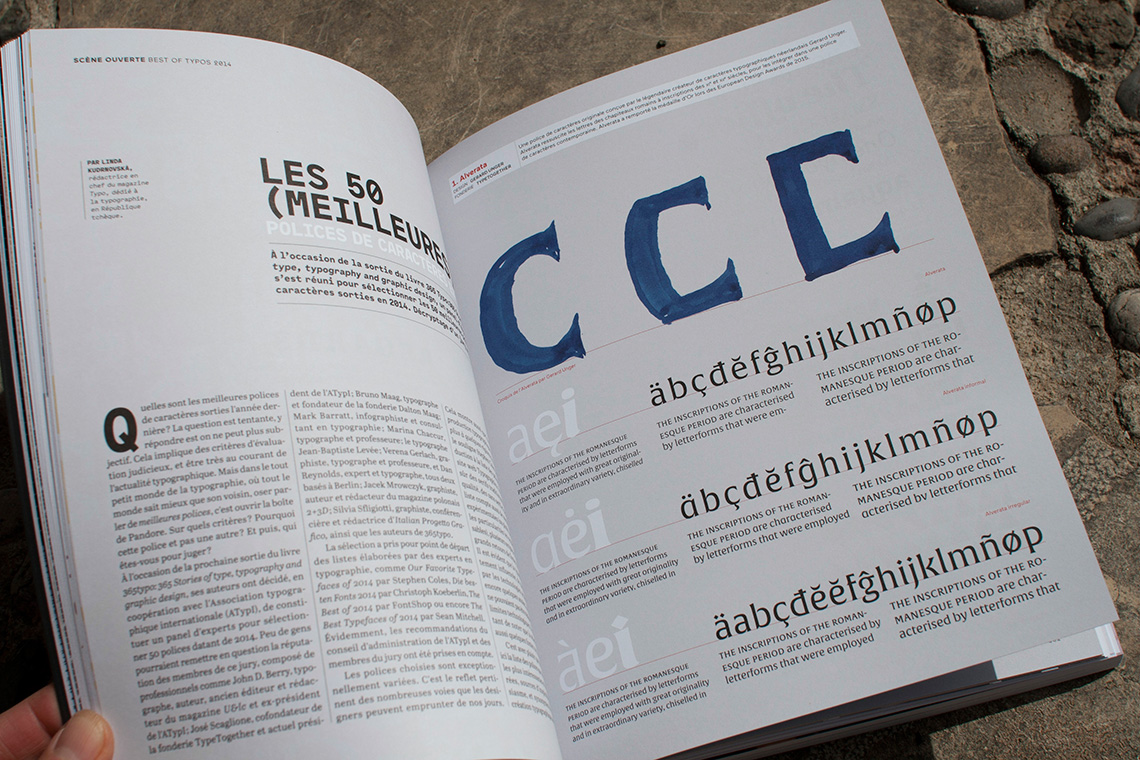 We are very pleased to announce that Alverata has been chosen as best typeface of 2014 by the French publication étapes magazine. The editors invited twelve renowned professionals from the typographic community to choose what they believe to be the best typeface designs from 2014. Three typefaces of TypeTogether's catalogue have been included among the best 50: Gerard Unger's Alverata, in first position, Stefan Ellmer's Essay Text and Ermin Međedović's Lipa Agate.
You can order a copy of étapes 227 here.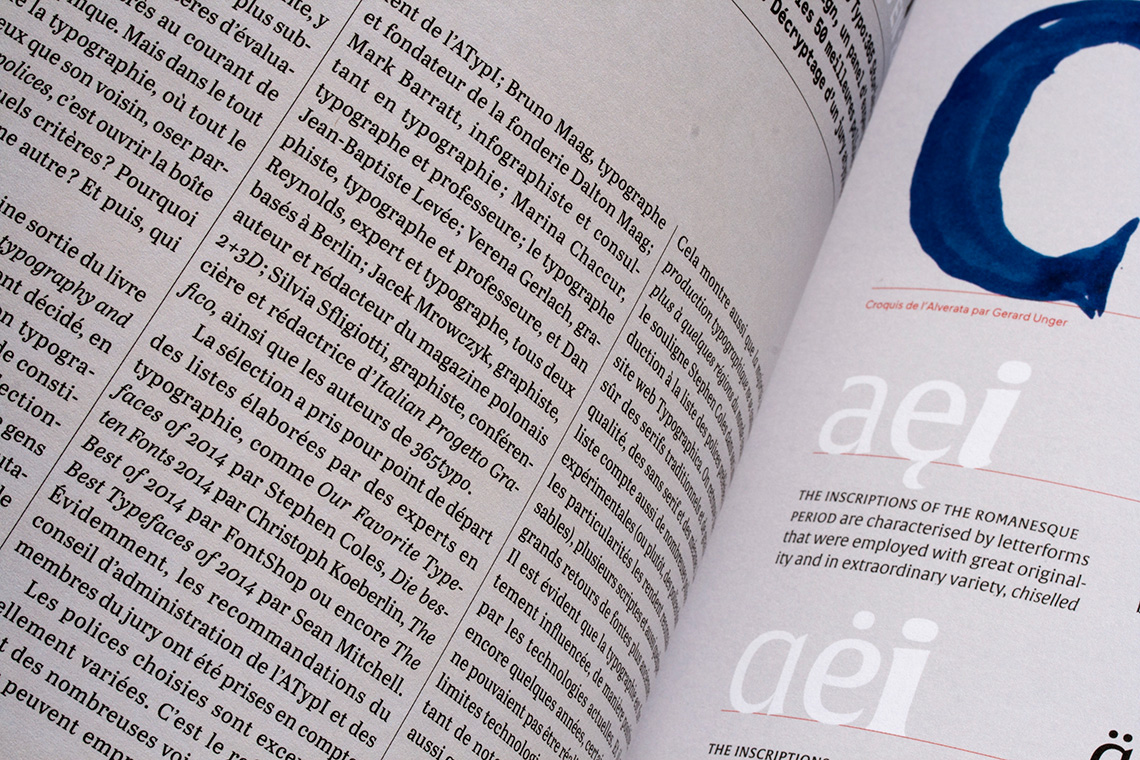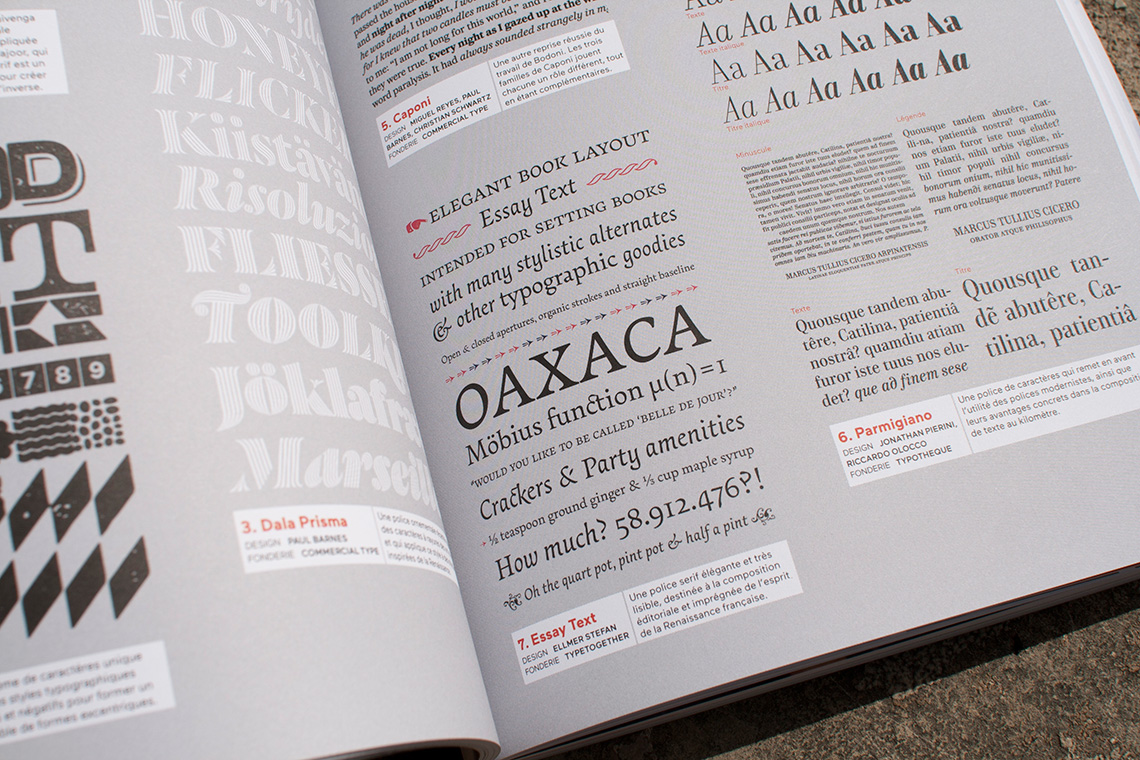 About Us
TypeTogether is an indie type foundry committed to excellence in type design with a focus on editorial use. Additionally, TypeTogether creates custom type design for corporate use. We invite you to browse our library of retail fonts or contact us to discuss custom type design projects.