The second edition of 365Typo includes several articles by TypeTogether, check them out!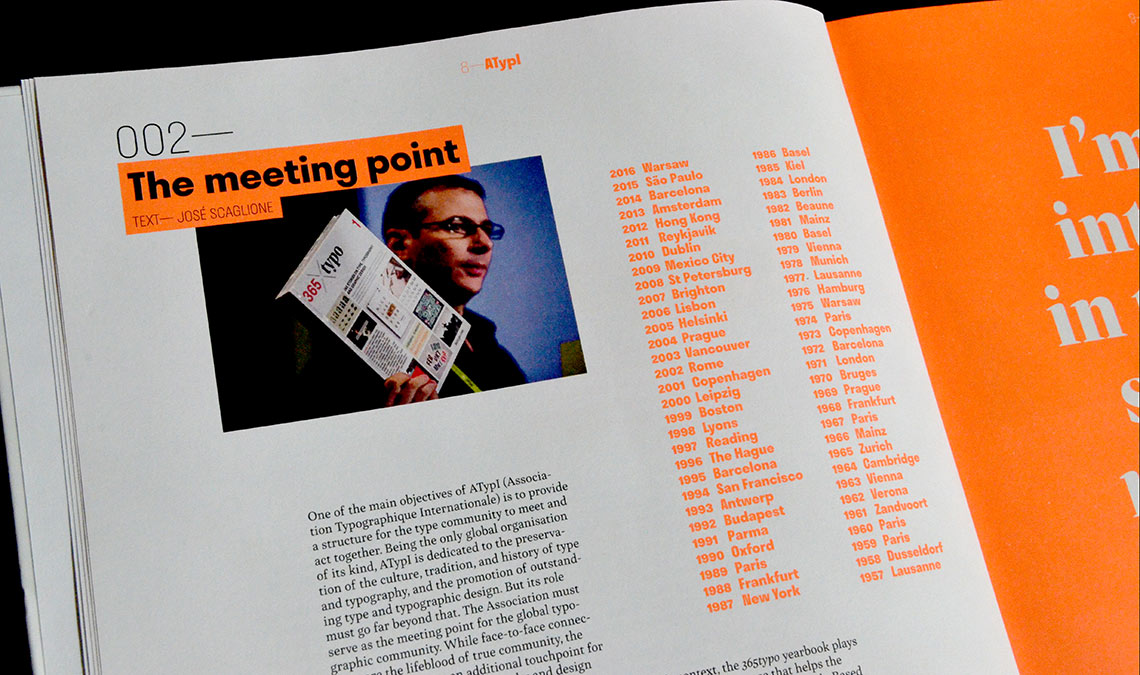 365typo vol. 2 is the follow-up to the publication's successful debut in 2015. Edited by Linda Kudrnovská and designed by Filip Blazek it compiles 365 stories contributed by renewed authors on typography, visual communication, type and graphic design.

In this edition TypeTogether has several contributions. José Scaglione, current president of ATypI, wrote a preface highlighting the role of ATypI as a structure to connect the type community through its annual meeting, online and the 365 publication.

Veronika Burian contributed with the article 'Why do we need more typefaces', a reflexive voice to answer the so often called question. And there's a profile about Veronika within a longer article about women in design.

Finally, Adelle Sans Armenian was selected among the typefaces of 2016. The poster included in the publication was designed by Armenian type expert Gor Jihanian.

We are proud to have taken part again in a book discussing the intersection of design and typography. The book can be ordered in the online store of Étapes magazine.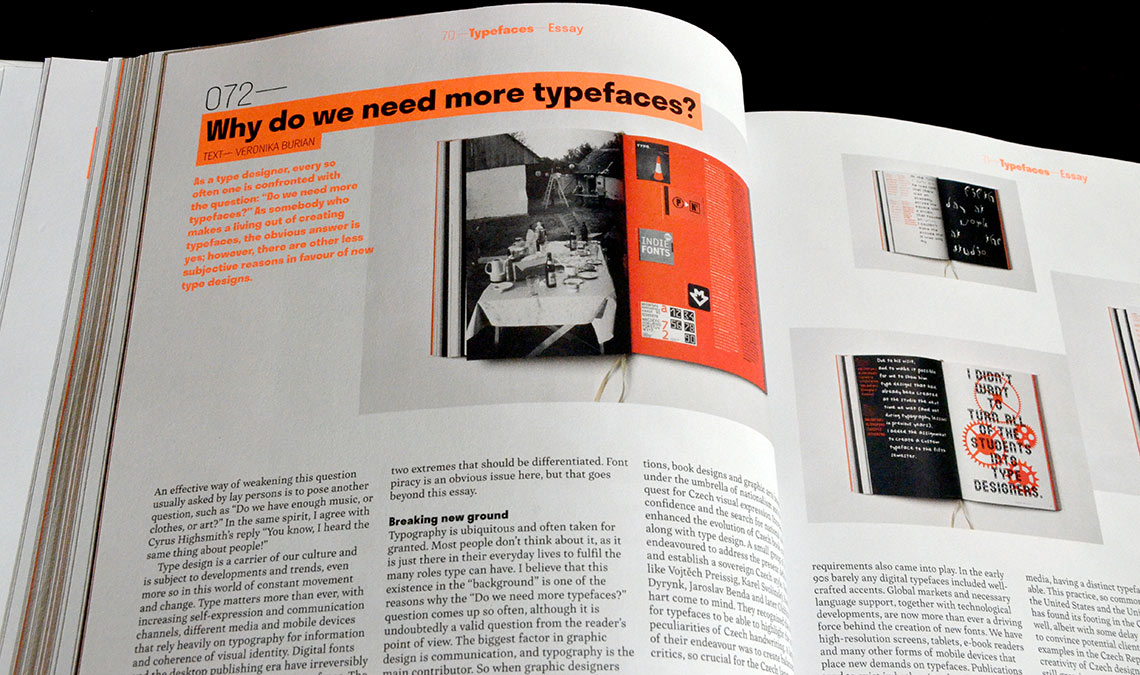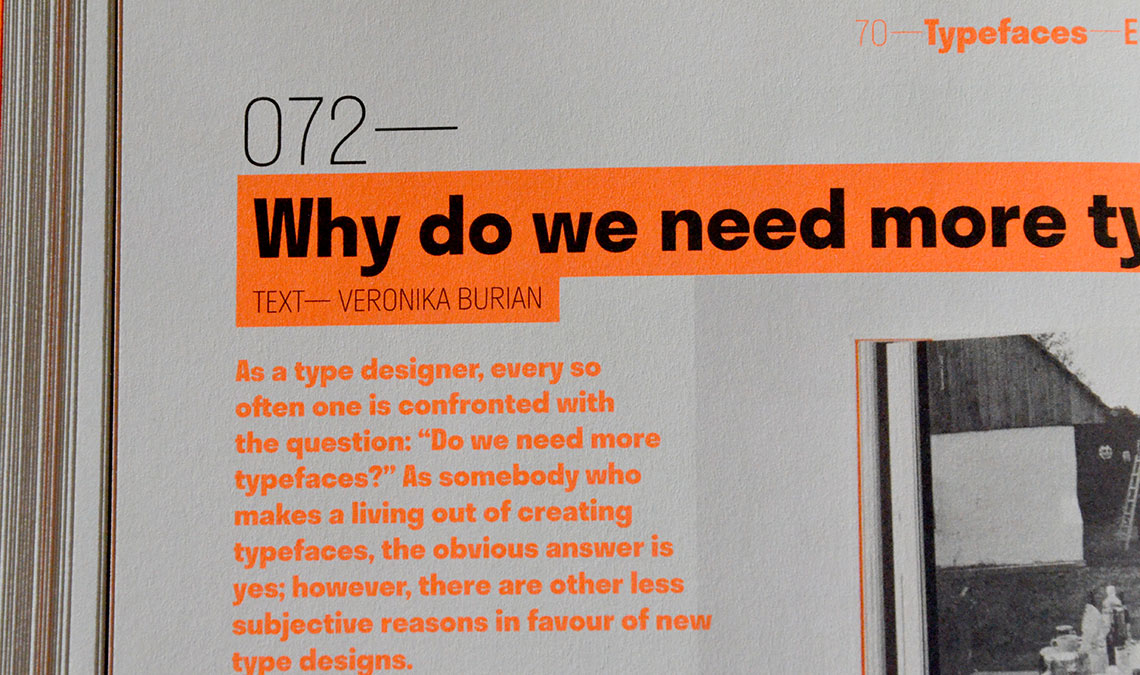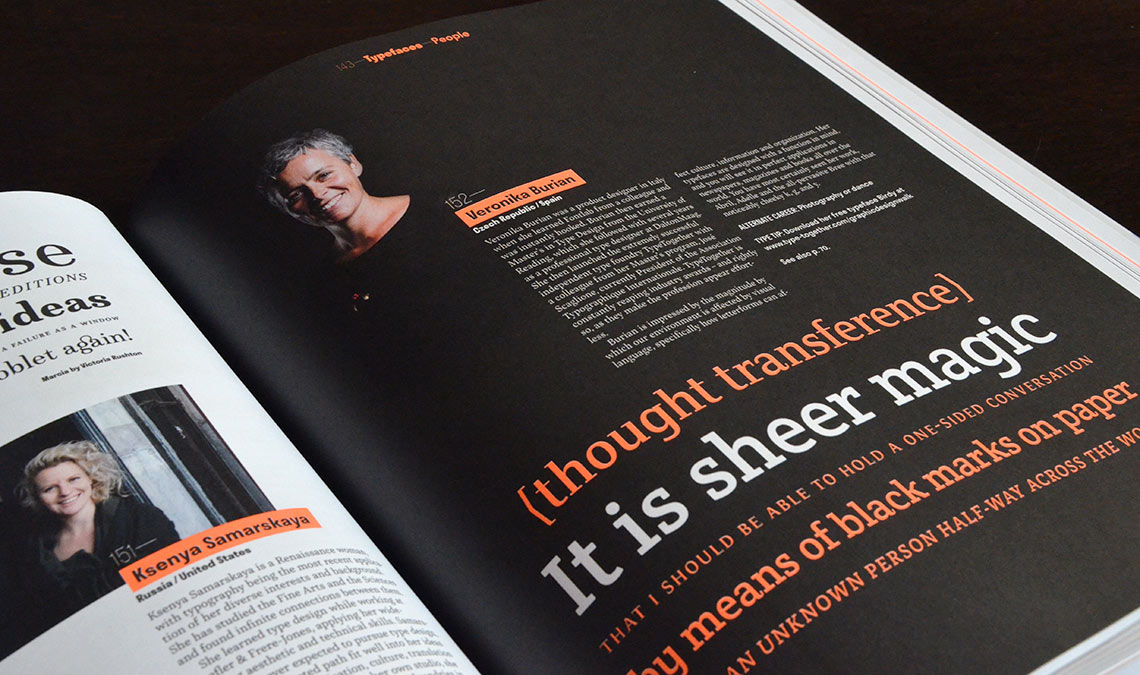 <
About Us
TypeTogether is an indie type foundry committed to excellence in type design with a focus on editorial use. Additionally, TypeTogether creates custom type design for corporate use. We invite you to browse our library of retail fonts or contact us to discuss custom type design projects.