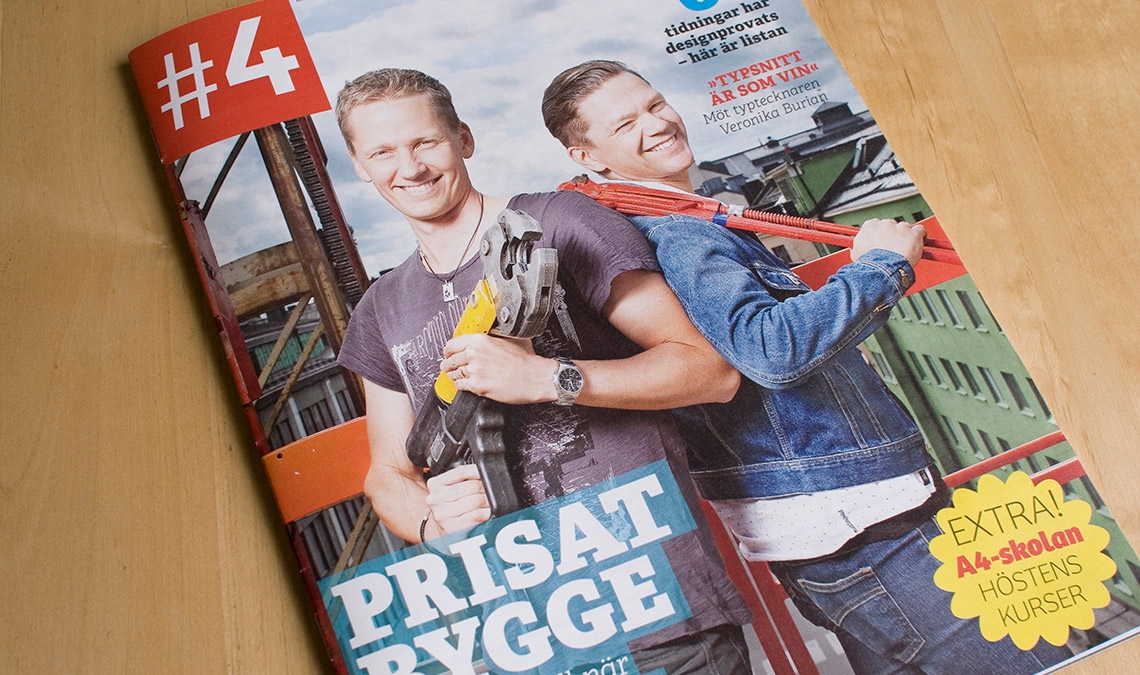 #4 magazine
September 2011
Adelle, Bree, and Karmina in use in the Swedish magazine #4.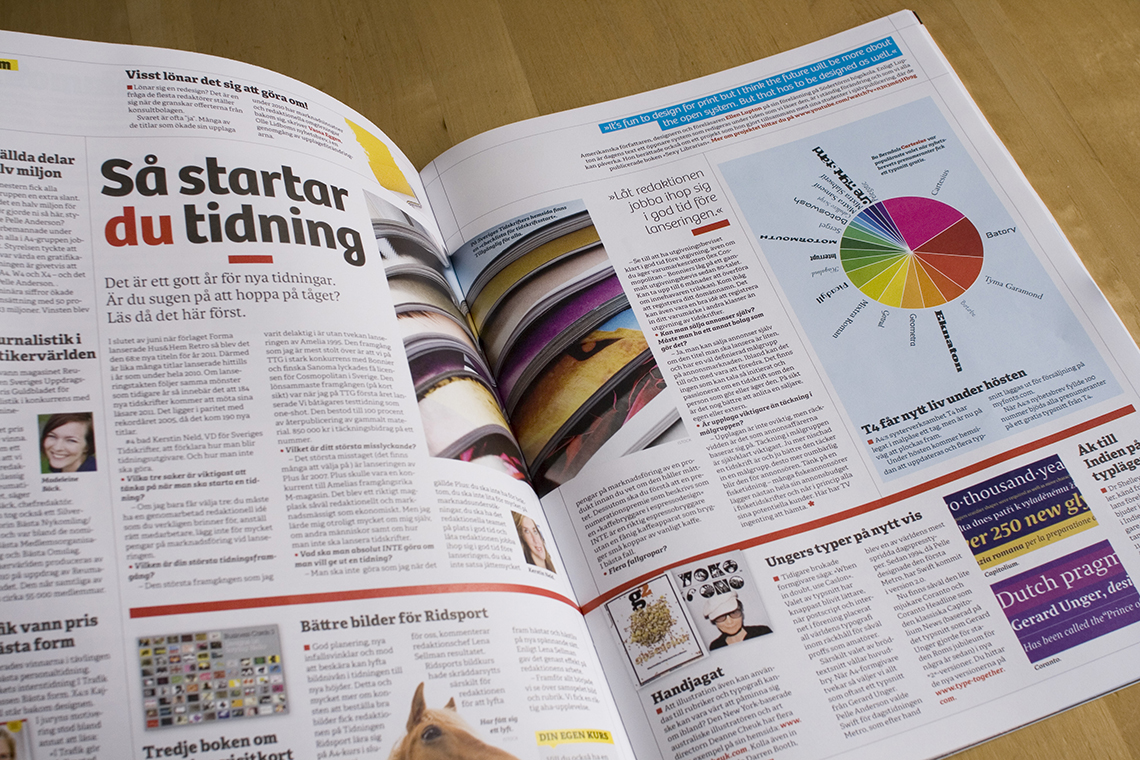 Swedish design company A4 with focus on editorial design, publishes their own magazine called #4. It is filled with articles about design, typography, photographers and illustrators A4 finds interesting and wants to share information about. One of the particular traits of the magazine is that every issue has its own design and typography. The most recent one is using a great combo of our typefaces, Adelle, Karmina for text and Bree for headlines. Additionally the A4 team interviewed Veronika about her inspirations, way of working and current projects.
The magazine was designed by Jesper Möller.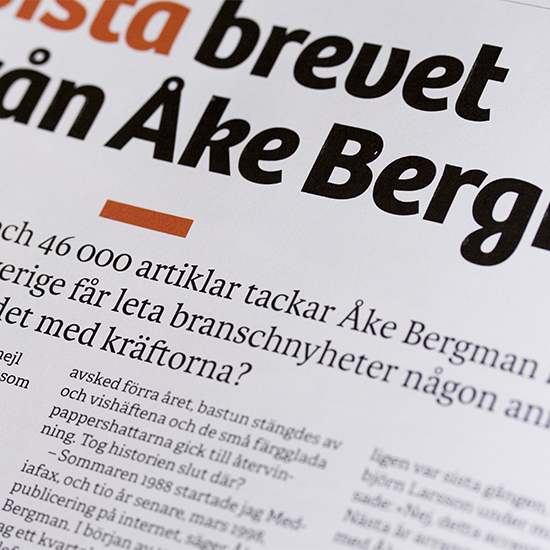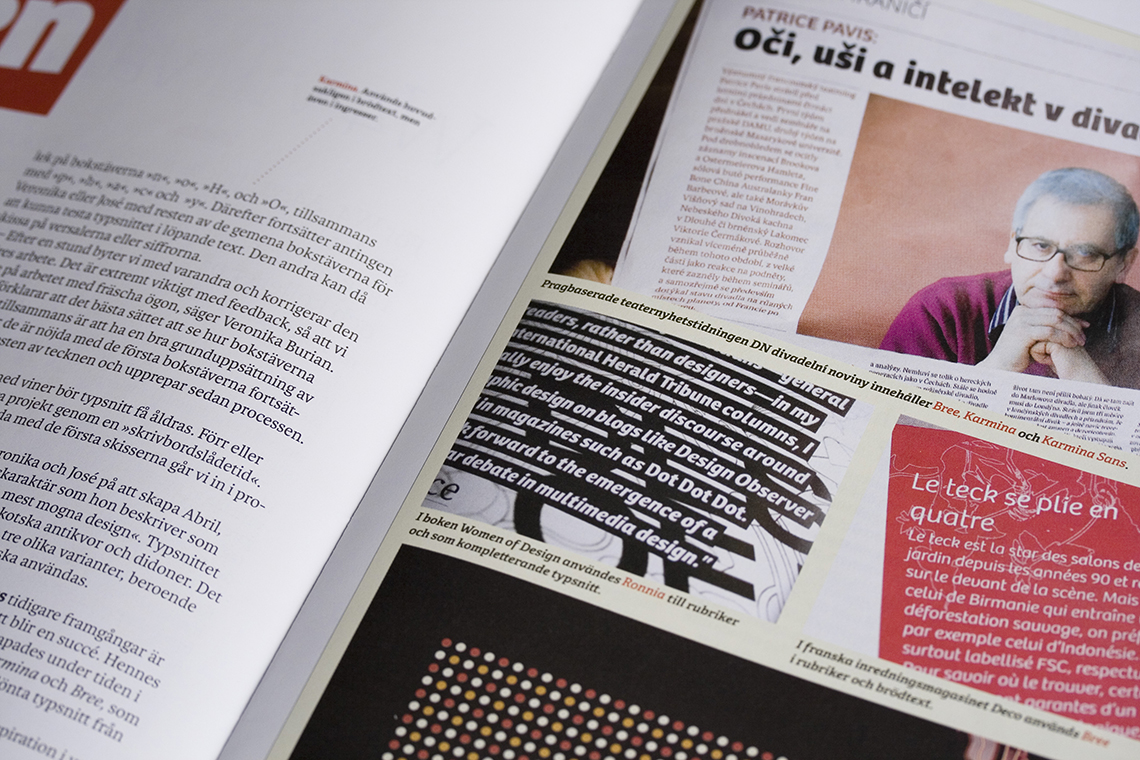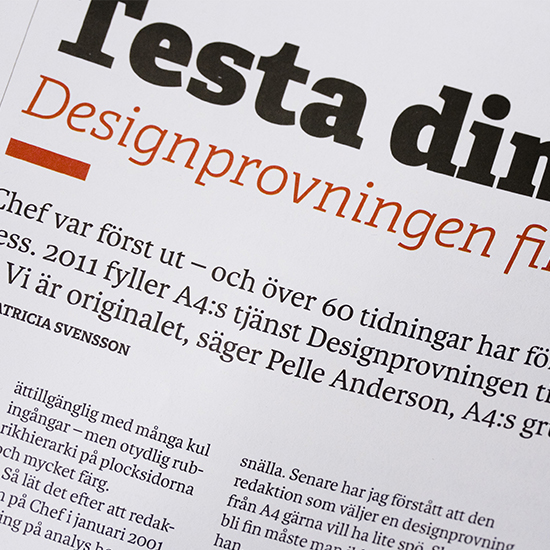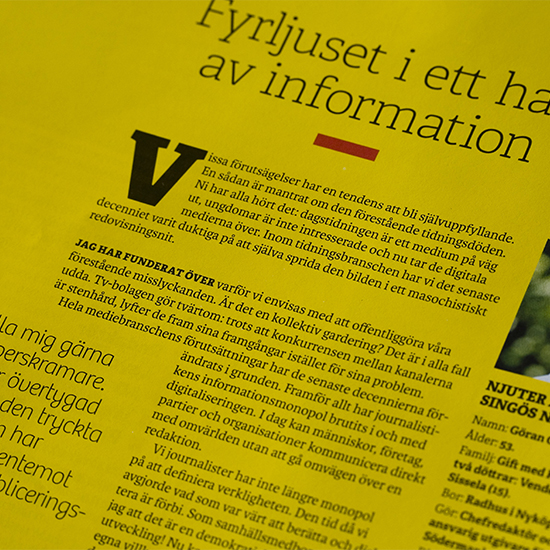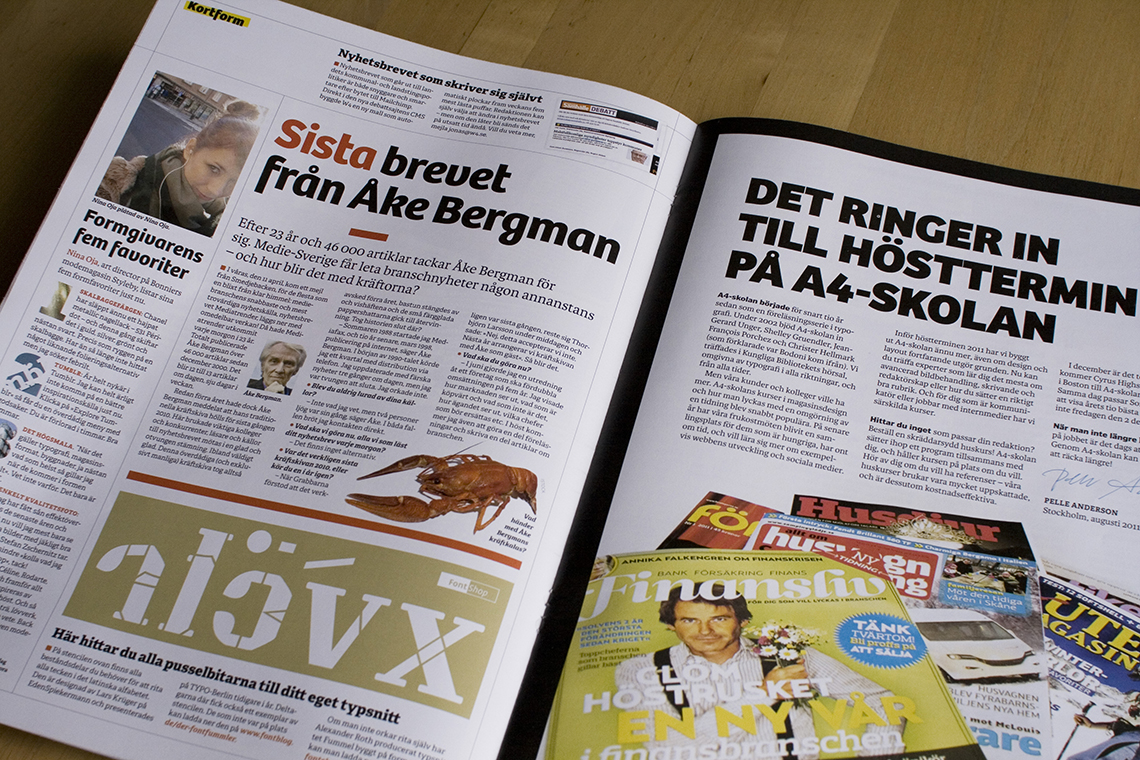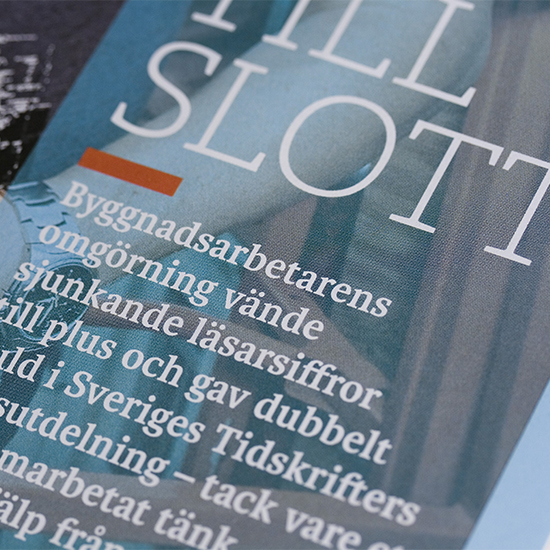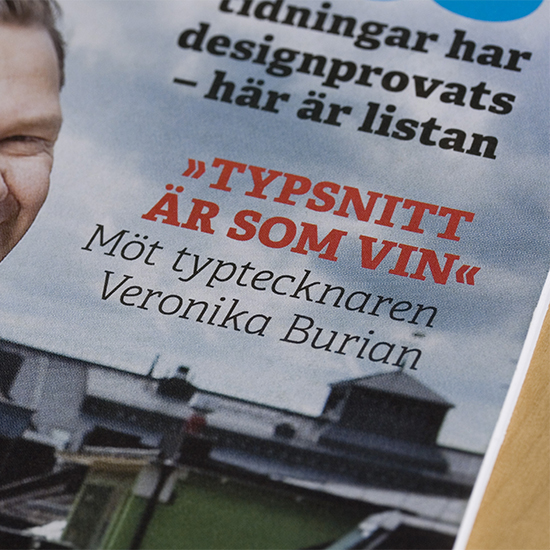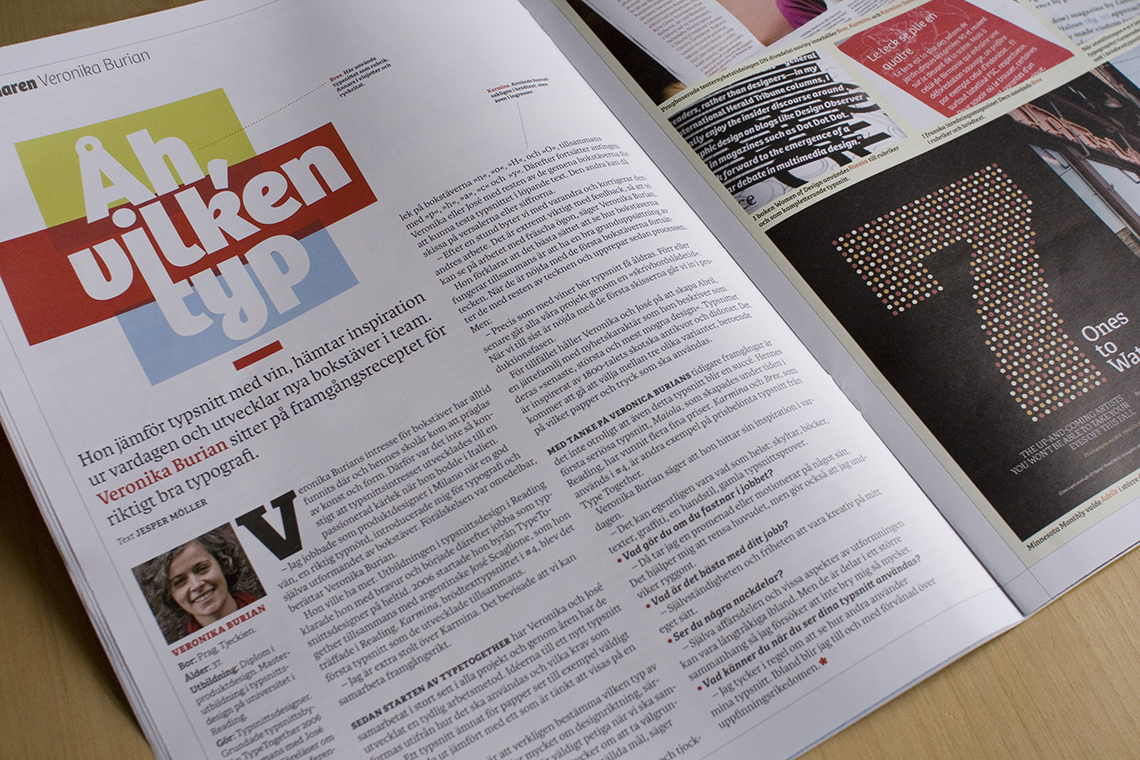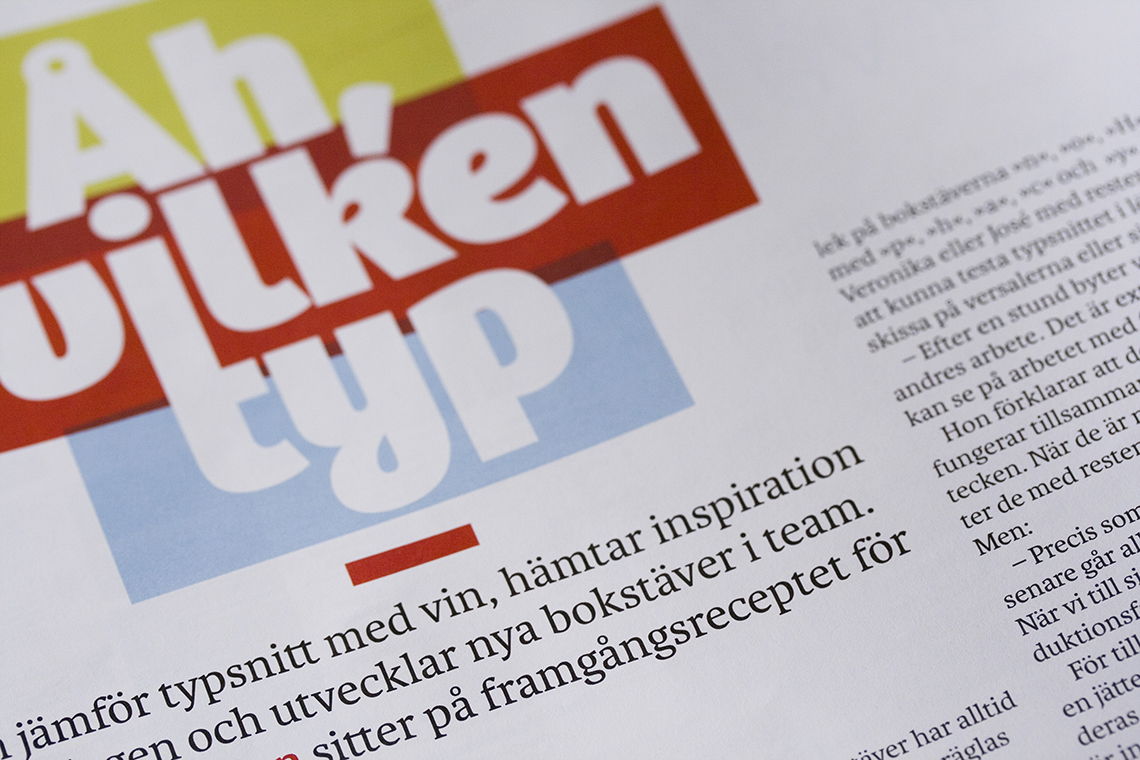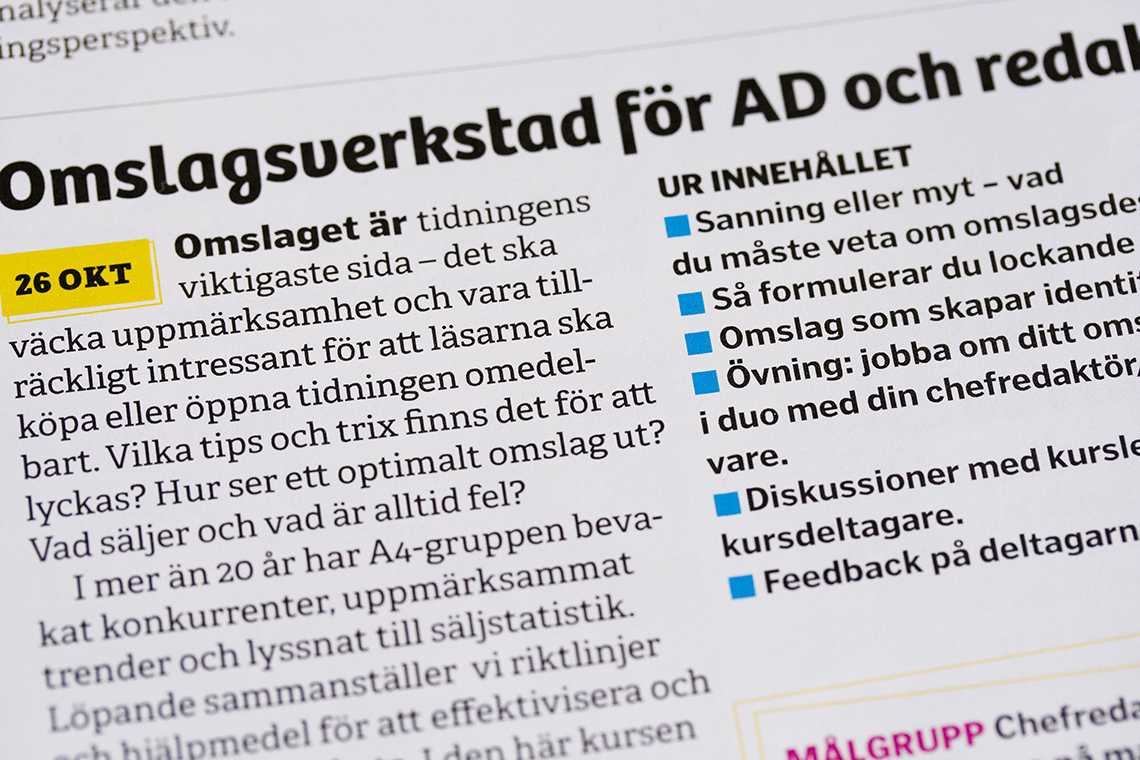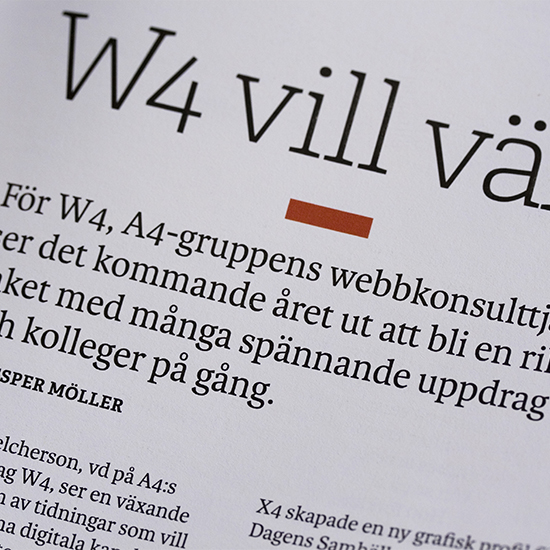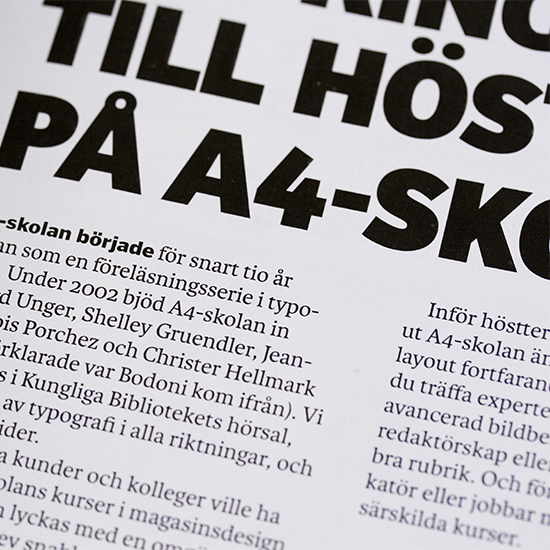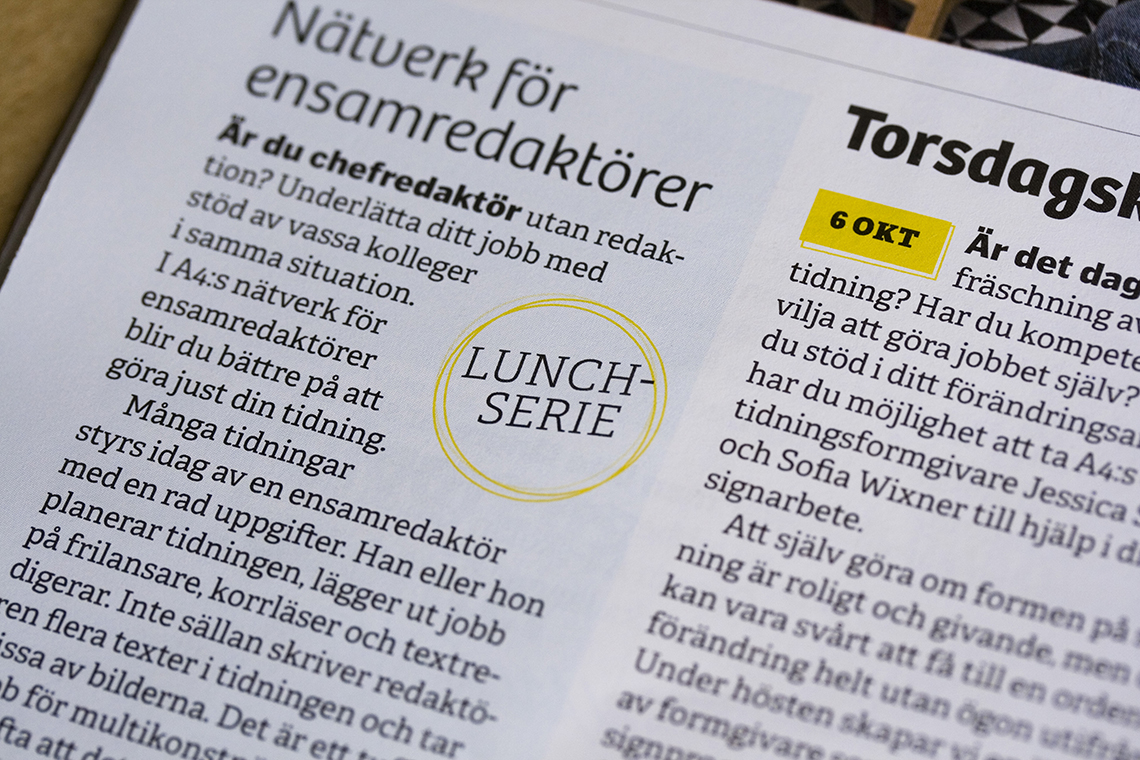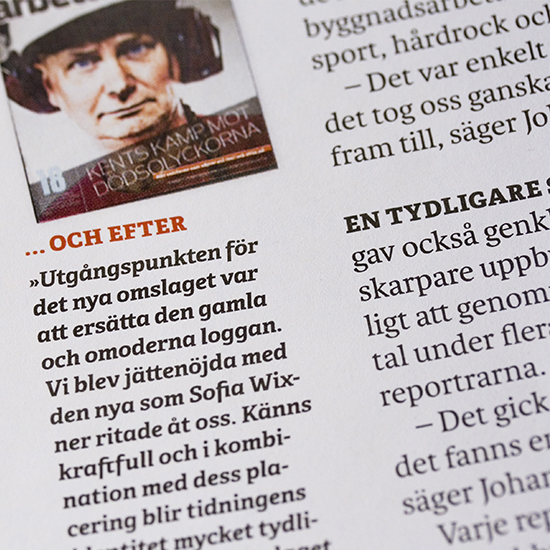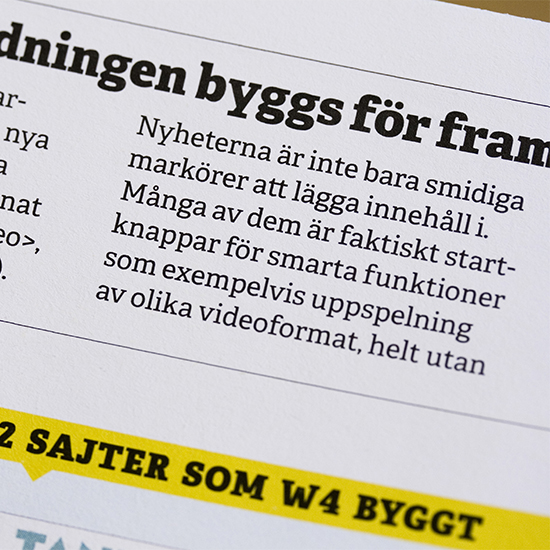 About Us
TypeTogether is an indie type foundry committed to excellence in type design with a focus on editorial use. Additionally, TypeTogether creates custom type design for corporate use. We invite you to browse our library of retail fonts or contact us to discuss custom type design projects.