In our continuous effort to provide more and better language support, we are expanding several of our type families. Before the end of the year TypeTogether will release Adelle Sans Latin Extended, which includes some 700 additional glyphs and provides support for all Latin-based languages of Africa and for Vietnamese. This all-new family has seven weights with matching italics, from thin to heavy, and includes small caps for each character. Enjoy, or how they say it in Yoruba, gbadun!
READ MORE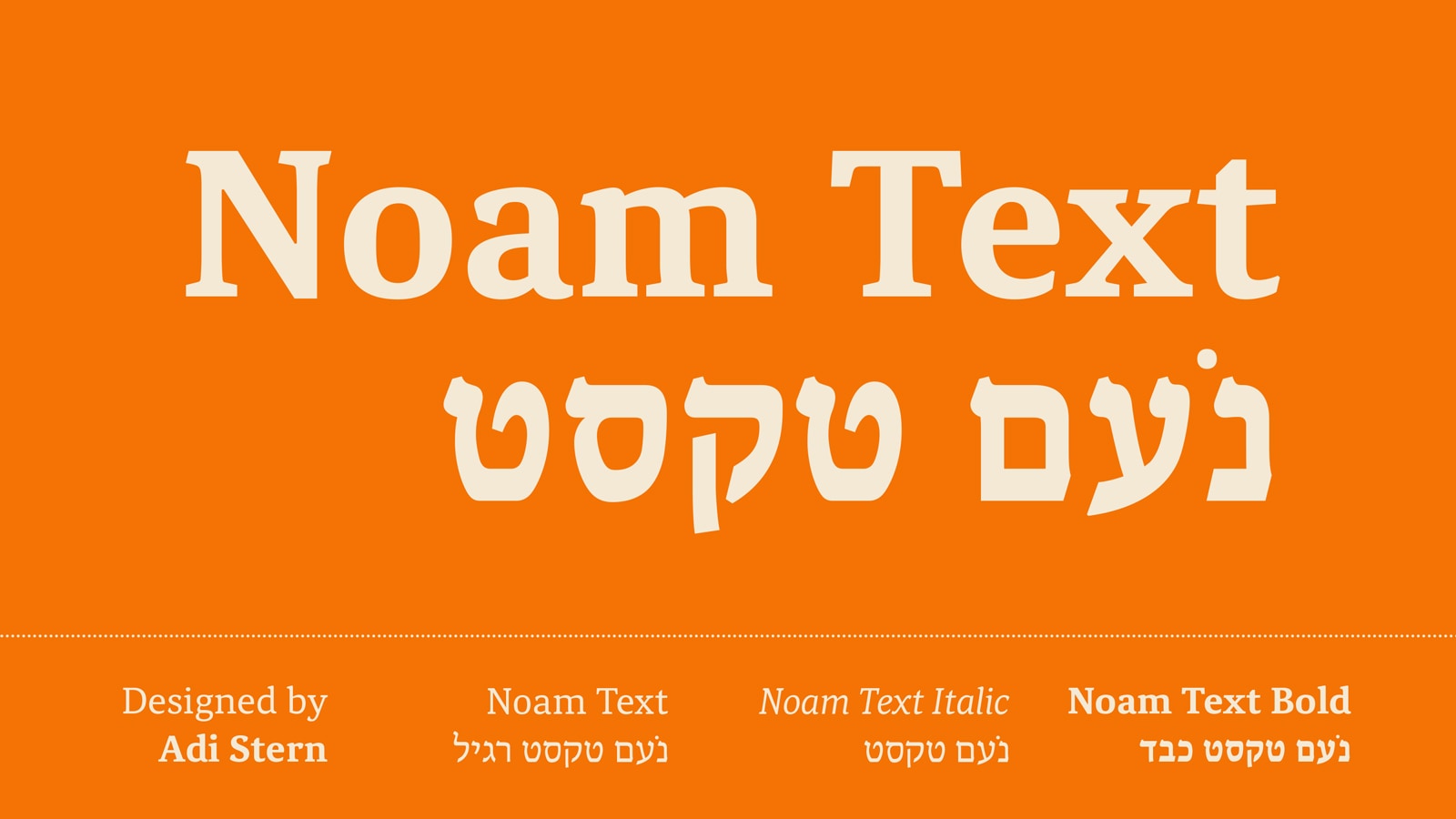 Noam Text Hebrew and Latin
Great typefaces begin with a purpose in mind, whether as a revival, a tonal exploration, or for use in a specific medium. Adi Stern's dual script family, Noam Text, displays resilience, harmony, and progress — the stable resilience required for a newspaper typeface, and the harmony required for setting modern bilingual text of any category. Stop by our website and download the PDF specimen to see why Noam Text is one of the most thorough and advanced Hebrew-with-Latin type families of the last century.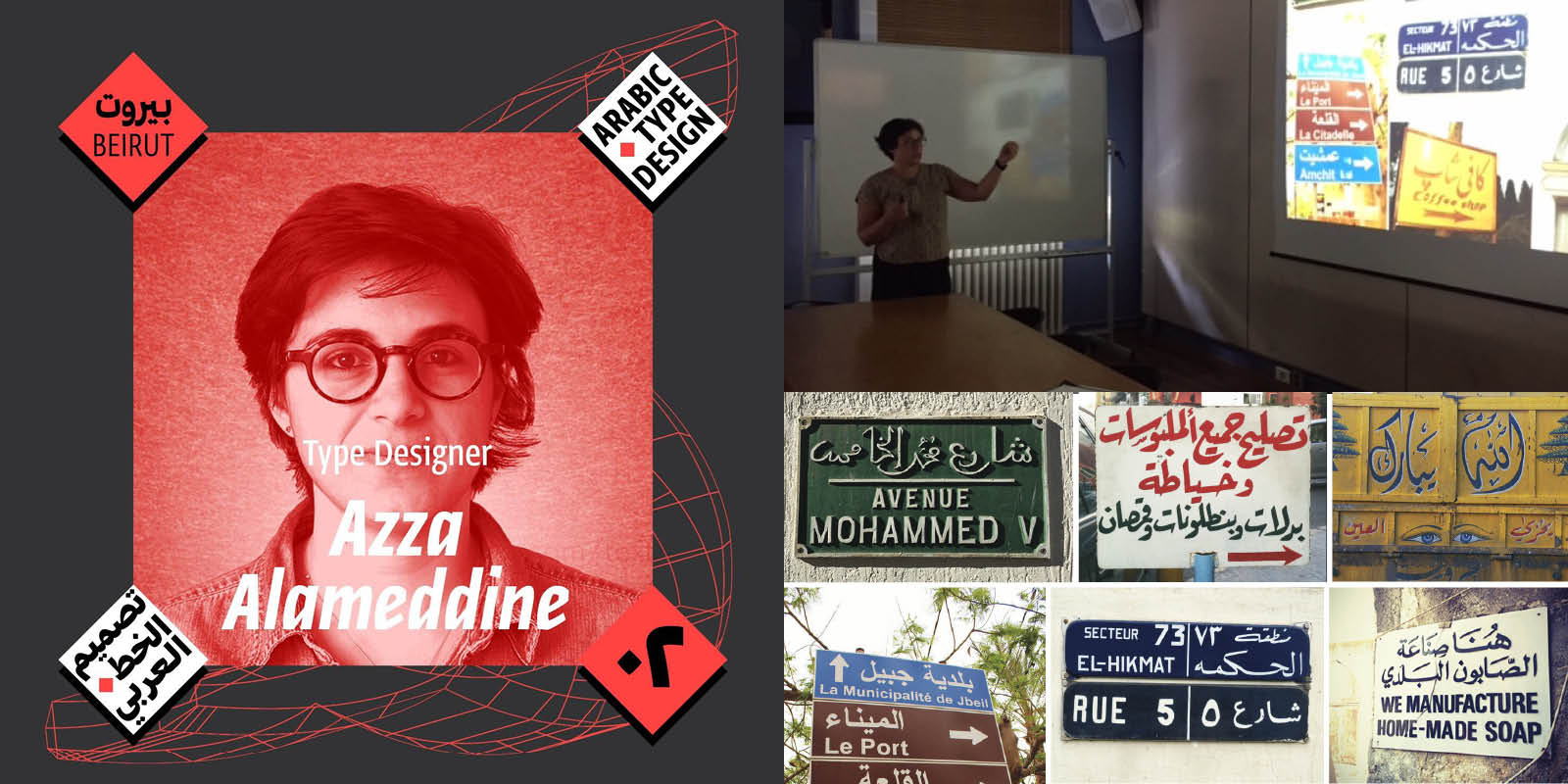 Arabic Type Design teacher and critic
Last July, TypeTogether's type engineer and designer, Azza Alameddine, was invited by Kristyan Sarkis and Lara Captan to give a lecture and hold a critique session as part of the Arabic Type Design course in Beirut, Lebanon. Arabic Type Design is the first six-week Arabic type design intensive of its kind, and we were honoured to have a team member supporting this unique and practical educational opportunity. This year Azza's lecture centred on adapting logos and typefaces for the Arabic market, discussing problems in today's bilingual typography and branding, and type matching concepts. She then gave individual feedback on each student's typeface.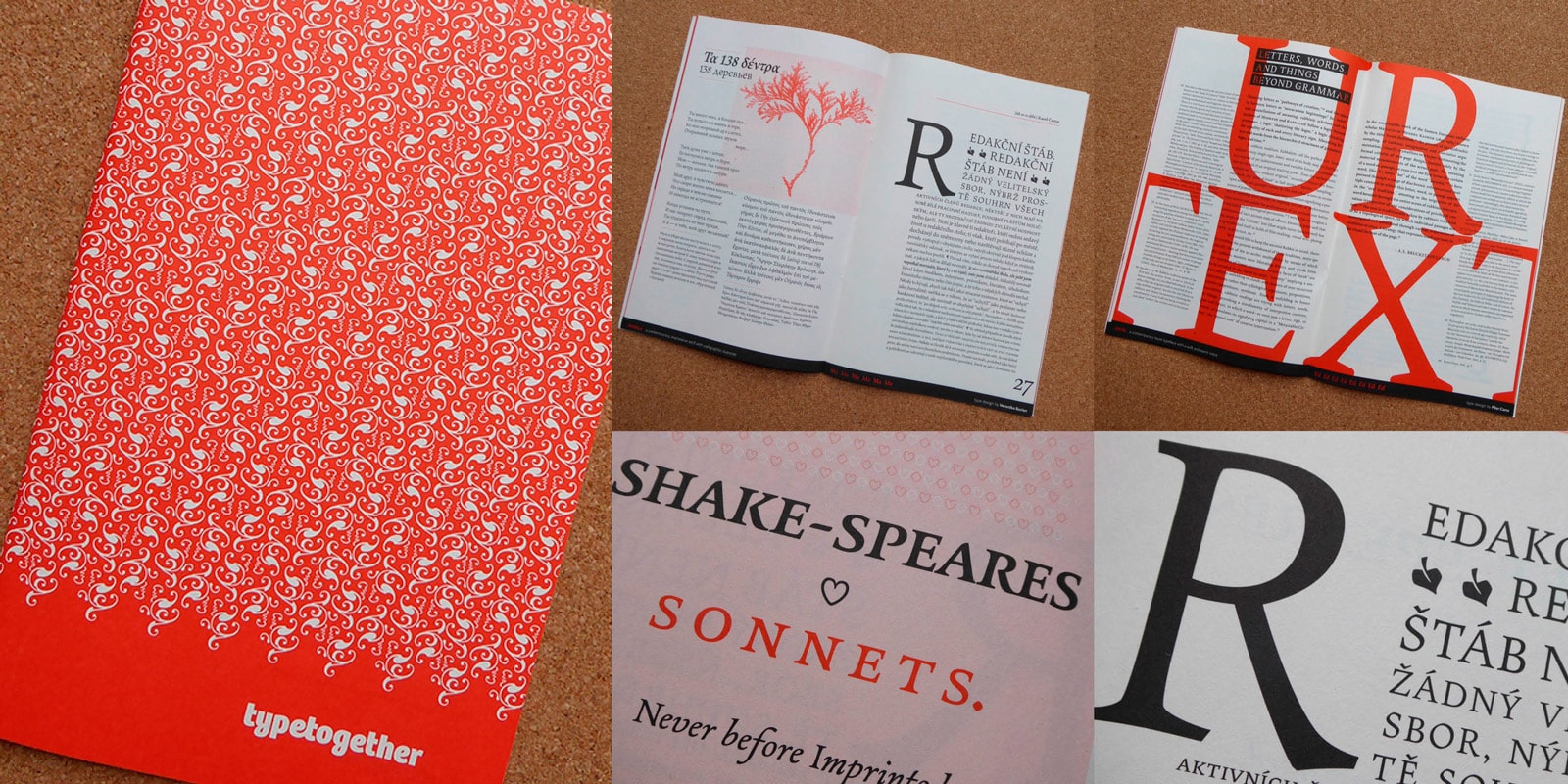 Unique specimen highlights fonts for books
Type families for book text have the most intricate and demanding task. They must masterfully equalise the crucial priorities of comfortable reading and relaying content. All too often, though, these specialised typefaces don't receive the credit and appreciation they are rightly due. For this very special catalogue, TypeTogether contacted some of our favourite modern book designers and let them work their magic: Tereza Bettinardi, Verena Gerlach, Horacio Gorodischer, and Laura Meseguer. This gorgeous specimen is distributed free of charge; pay only the shipping and handling. Grab yours from our Merch section before they're sold out!
Join us at Adobe Max
Our friends from Typekit invited us to participate in the 2017 edition of MAX in Las Vegas. Adobe's conference is one of the biggest events in the creative industry, from music and video editing to graphic design and web development. Come meet some of the TypeTogether crew at the community pavilion's Typekit booth October 18–20 at The Venetian, Las Vegas, Nevada. We'll have beautiful specimens and some prizes. See you there!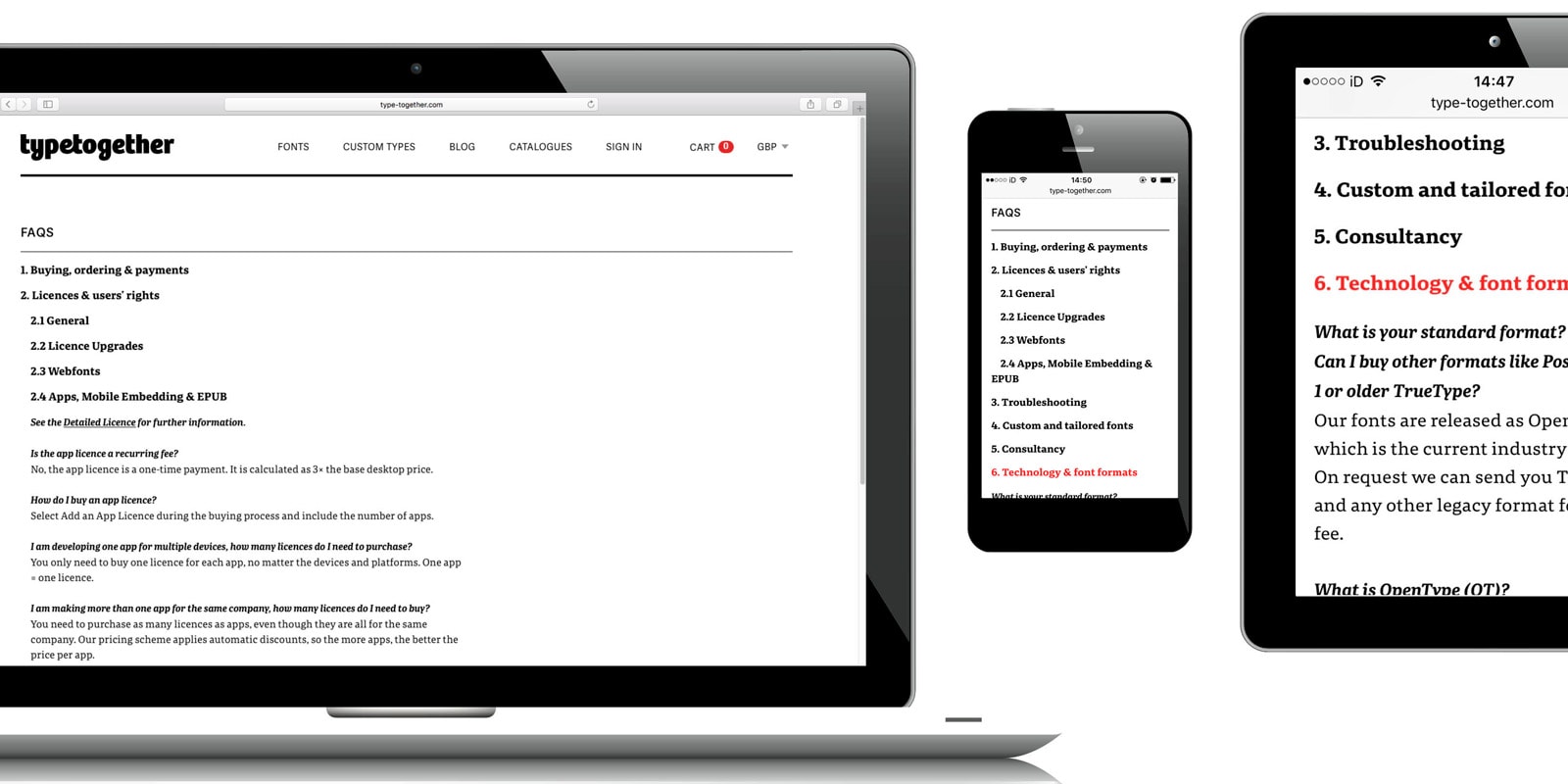 Got questions? We've got your back!
At TypeTogether, we take pride in our customer support response, replying to most messages in 24 hours or less. That said, it is rather embarrassing to admit that it took us ten years to have a proper Frequently Asked Questions section on our website. This means our customer support is now better than ever. Still have more Qs? Please contact us at [email protected] and we'll get right back to you.

%%emailaddress%%

To stop receiving these emails:%%unsubscribelink%%