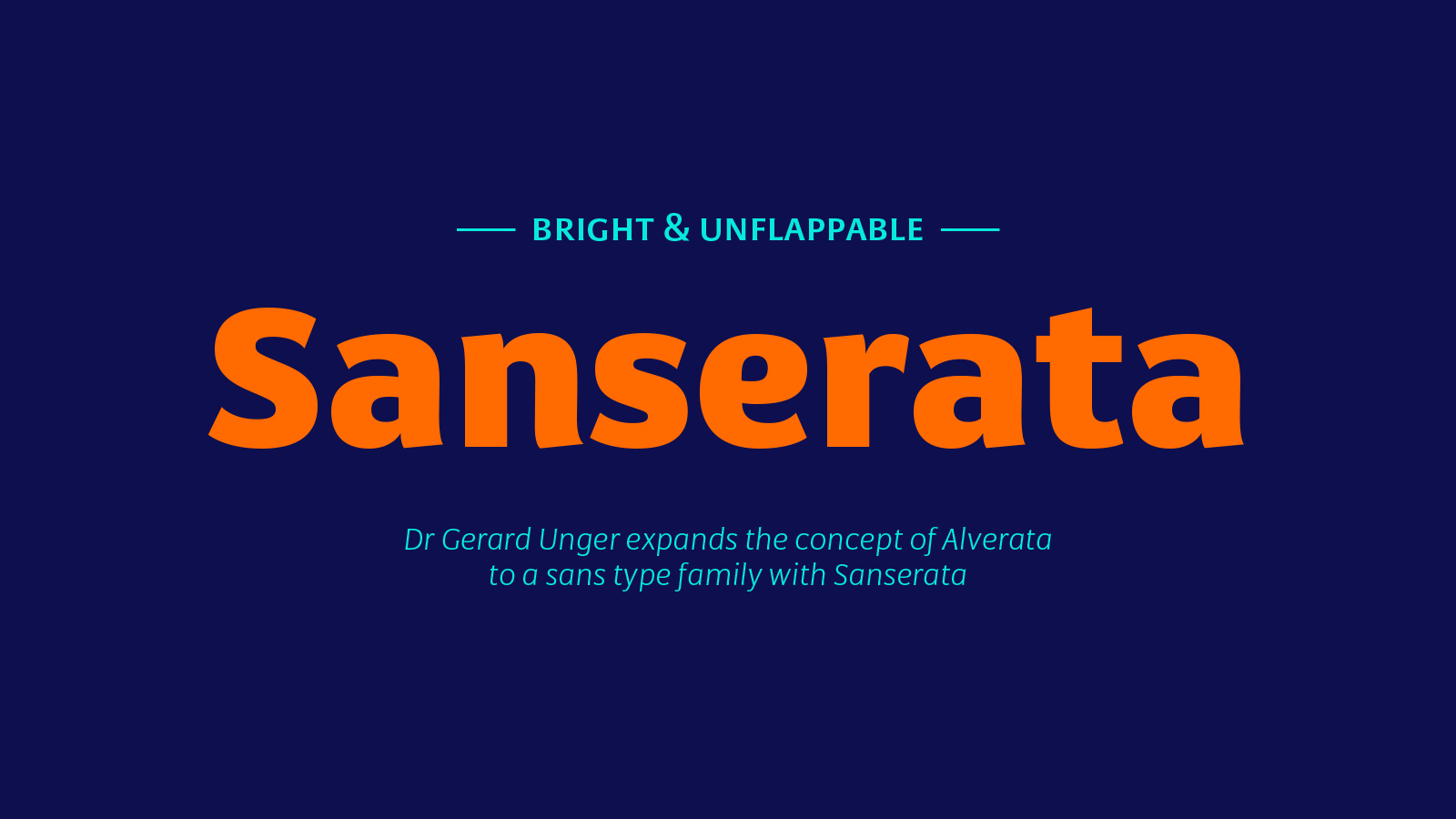 New release: Sanserata
We're proud to announce the release of Dr Gerard Unger's Sanserata. Sanserata is an articulated sans that mirrors Alverata's creativity and concept. Its bright and unflappable nature make it perfect for positive and casual brands, and its accentuated terminals improve legibility in text, especially on screens where light emission tends to round off the endings of glyphs.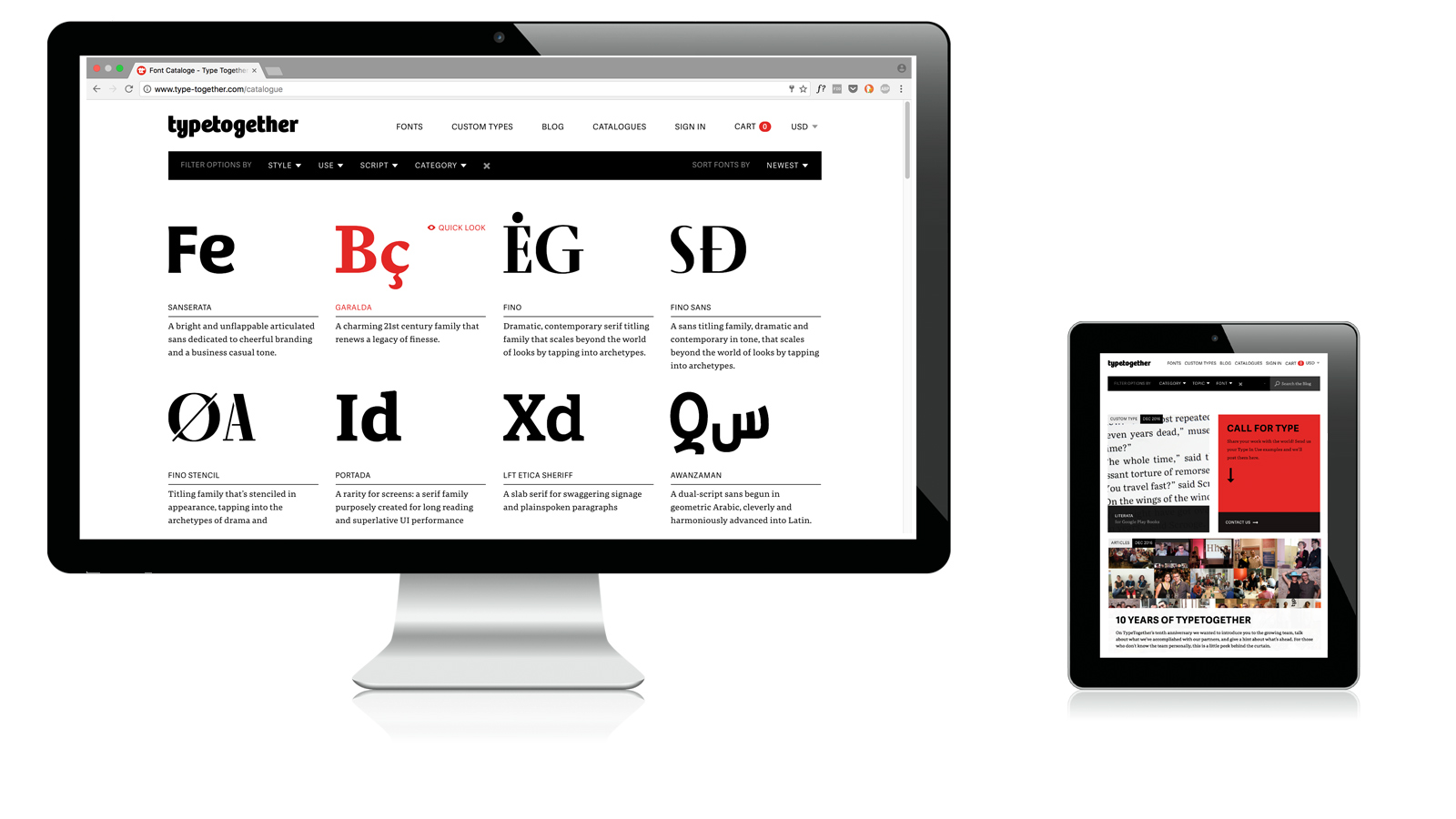 TypeTogether's new website!
We are pleased to present our new website, designed by Electric Pulp and implemented by Dinamic Studio. TypeTogether specialises in editorial typefaces with personality, so that's what you should see here — a simple and elegant website that allows you to easily find information and fonts by a typeface's personality, intended use, language, and more. Discover the new features in this opening video and check out all the goodness of great type.
READ MORE
WATCH VIDEO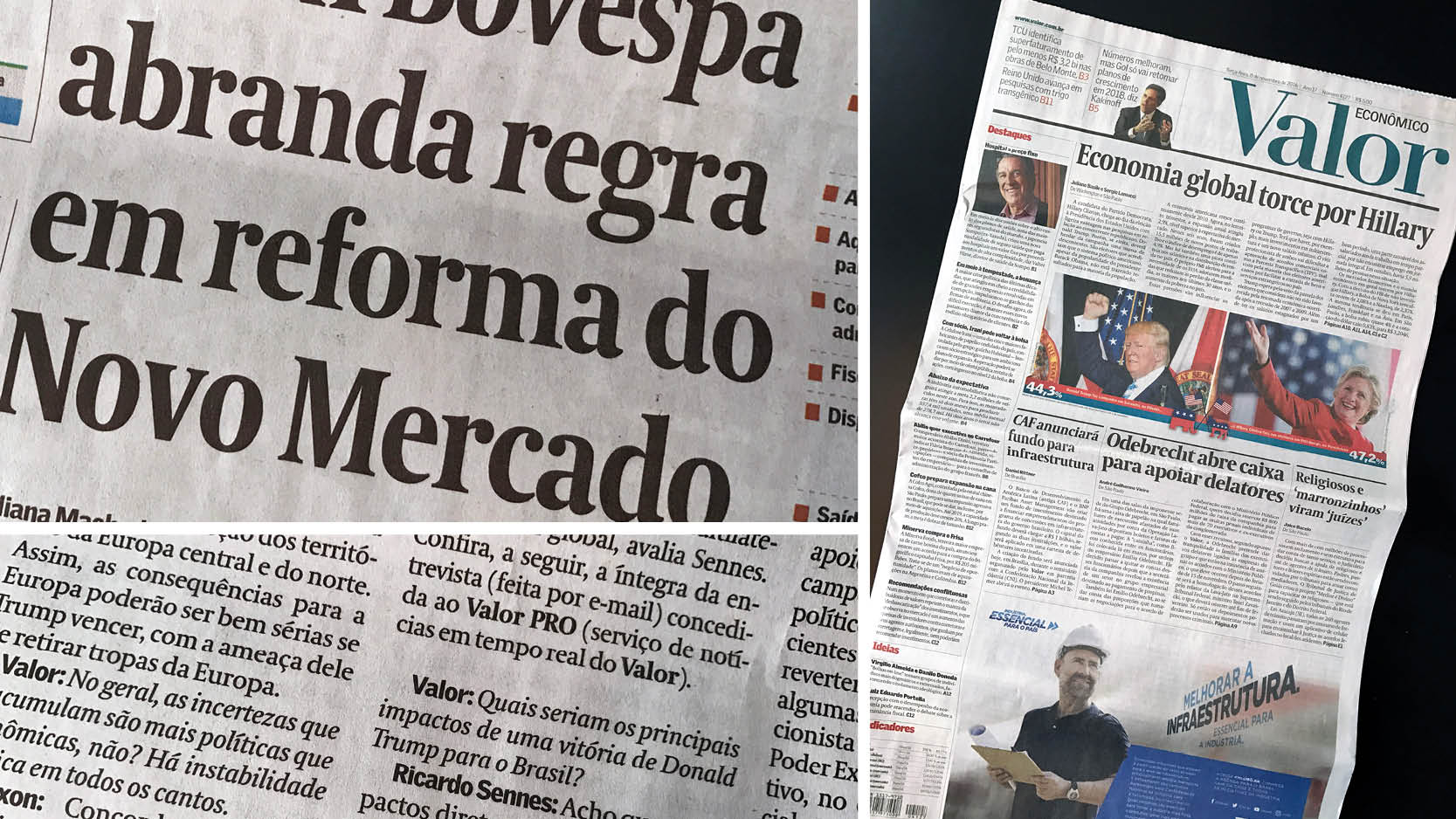 Coranto 2 put to great use in Valor Econômico
The largest financial newspaper in Brazil is using Dr Gerard Unger's Coranto 2 for their design. The original design, completed in 2000 under art director Silas Botelho, was developed by Englishman Simon Esterson (art director of Eye magazine), American John Belknap, and Scotsman Ally Palmer. See how the refined newsface with distinctive character and clarity is being put to great use.
READ MORE
50% off in Fino until Boxing day!
Until Boxing Day (that's 26 December for all you non-UK folks) the three styles of Fino are 50% off! Get one or get all three Sans, Serif, and Stencil families, but make sure you use the correct code for each since the promo works on each family separately. Let the drama of Fino ring your new year in right.

Make your selection and enter the specific code (code 9ccb9ce for Fino; code d8cf66f for Fino Sans; and code ff84c033 for Fino Stencil) at checkout (offer valid until 26 December 2016).
READ MORE