LFT Iro Sans poster project
November 2017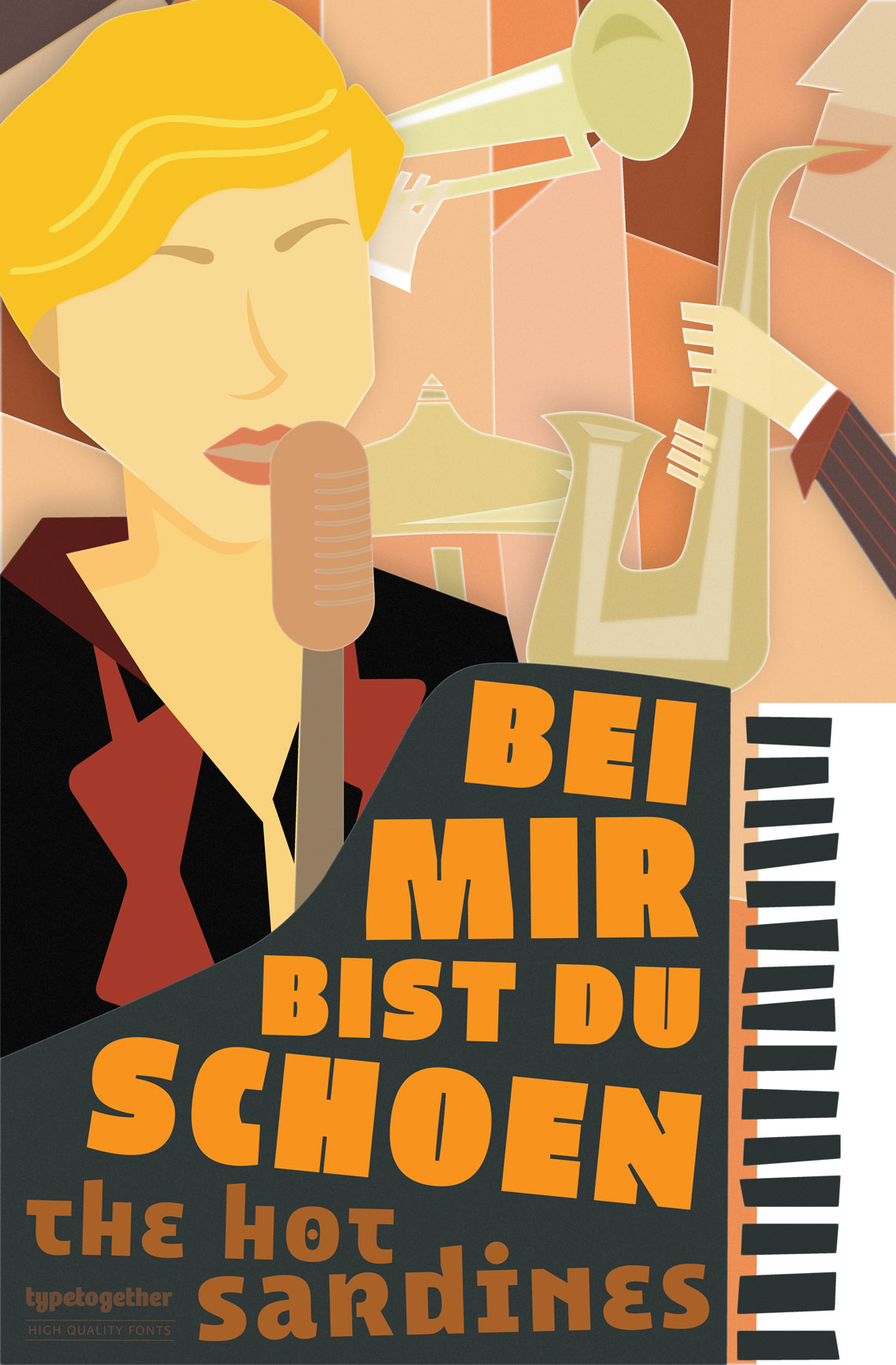 Tselentis says, "The senior graphic design students at Winthrop University were faced with the challenge of representing a jazz song or jazz album using typography. How do you evoke a song or a song's mood? How can type be used expressively? How can a design style create a sense of time and place?"

"With these questions in hand and the LFT Iro Sans typeface, the students used colour, contrast, and weight, among other design principles, to compose their individual jazz posters. Some students solved this challenge purely with typography. Others used type and image to deliver a more illustrative solution."

Rachel Ogg submitted the winning poster based on the well-known Hot Sardines track, "Bei Mir Bist Du Schoen" and an appropriately-schemed colour palette. Ogg reflected on the process this way. "To me, LFT Iro Sans has a fun and energetic feeling to it; it doesn't want to be taken too seriously. I wanted to find a song that had similar qualities and 'Bei Mir Bist Du Schoen' by The Hot Sardines does just that — it is a fast and upbeat song with playful music and lyrics."

"I wanted my poster to evoke the qualities of the song," she continues, "which is why I included a range of instruments, a busy background, and the orange colour scheme. My goal was to create something that looked a bit like organised chaos, which is the feeling I got when listening to the song."

Instructors and designers know it's all about the tonal harmony among all the elements. Tselentis summarises, "Typographically, LFT Iro Sans proved to be a more than capable asset, and was just the right type of font for the task."

Check out the many voices of the LFT Iro Sans family for yourself, as well as the other posters. Congratulations to Rachel Ogg and the other students! And a big thank you to Jason Tselentis for guiding the students with knowledge and skill!

If you're interested in partnering with TypeTogether and have a great idea, get in touch. We'd love to hear it!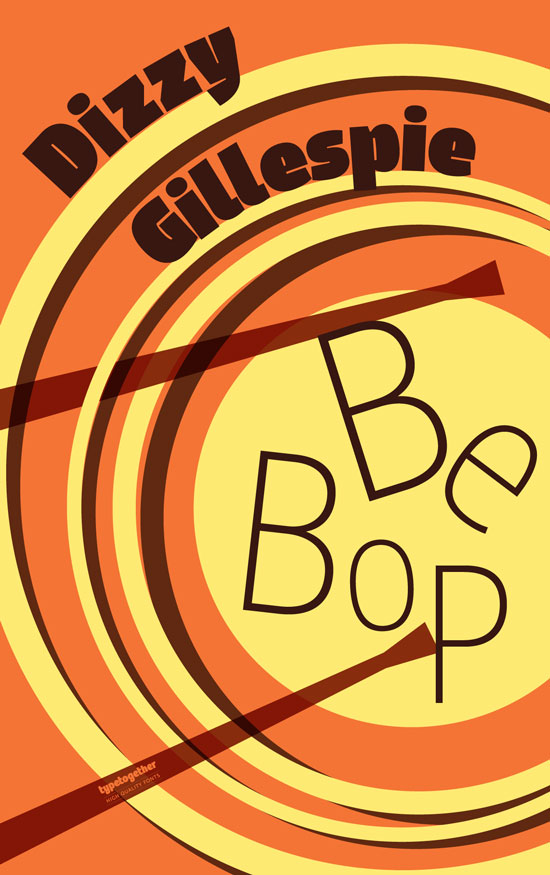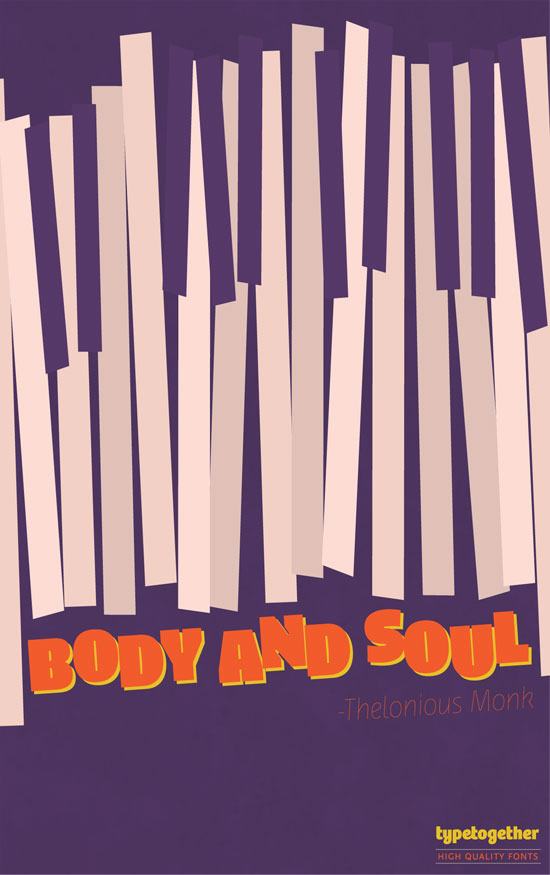 Save
Save
About Us
TypeTogether is an indie type foundry committed to excellence in type design with a focus on editorial use. Additionally, TypeTogether creates custom type design for corporate use. We invite you to browse our library of retail fonts or contact us to discuss custom type design projects.