The Way of Type 2017
April 2017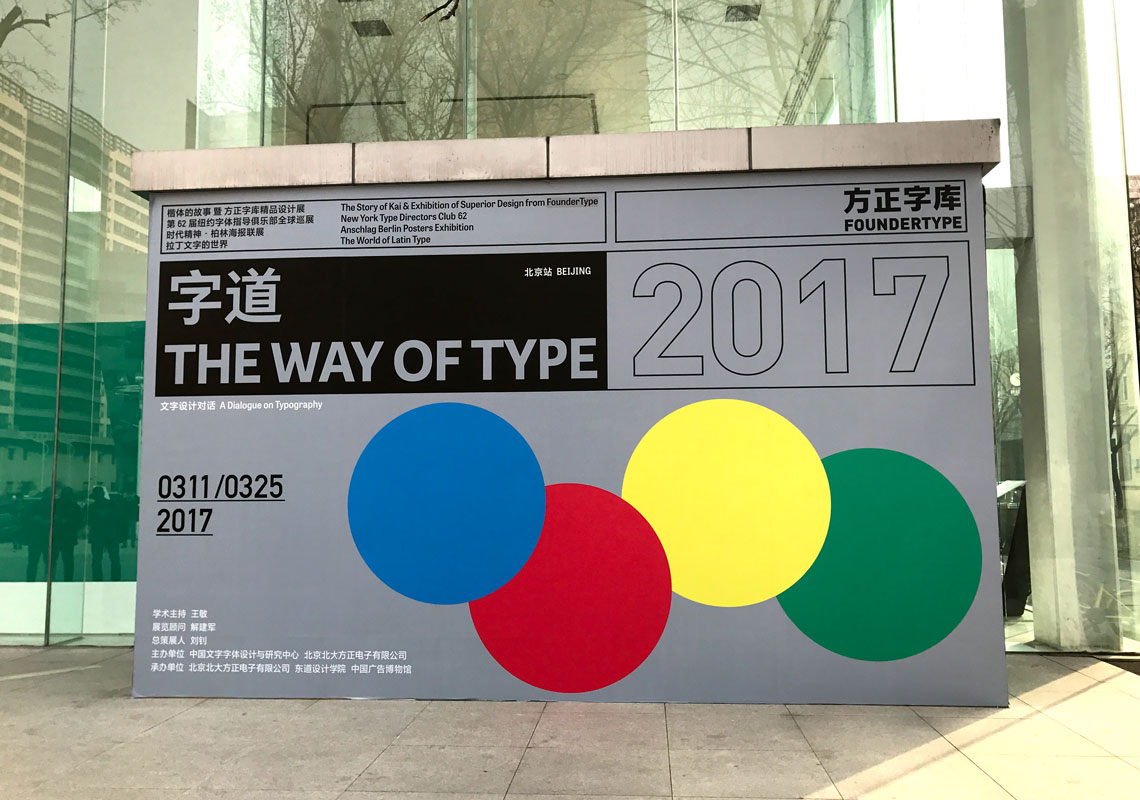 It may seem like an obvious comment, but the full size of China, its magnificence, the variety of landscapes and cuisines, its cultural richness, can only be measured when traveling through the country. TypeTogether's founders started their visit in Beijing, taking part at the opening of the exhibition and forum "The Way of Type 2017". It must be pointed out that this exhibition is a pet project of Dr. Liu Zhao, TypeTogether's press representative in China. The conference included lectures by our friend and collaborator Gerry Leonidas (Reading University), Huang Xue Jun, who presented the great font releases that our Chinese partner Founder Type has planned for 2017, Veronika, José, and several great designers from Mainland China and HongKong. Vik and José also lead a type design workshop at the Dongdao University, an educational venture created by the renowned design firm Dongdao.

Additionally, the trip included three other cities —Xi'an, Changsha and Shanghai—, each of them with a population of over 20M, that had to be reached by plane in order to be able to fit the activities in a very tight schedule. In numbers, the 2017 China tour accounts for 4 cities, 9 lectures, 1 workshop, 3 seminars for design teachers in different universities, more than 10 business meetings, 20 banquets and an undefined number of bottles of beer.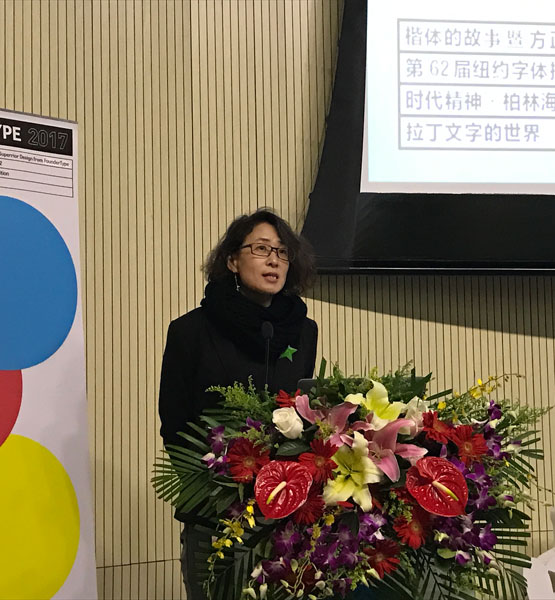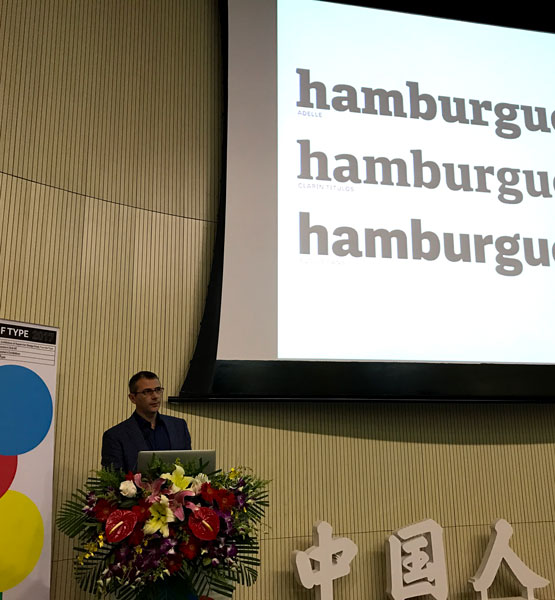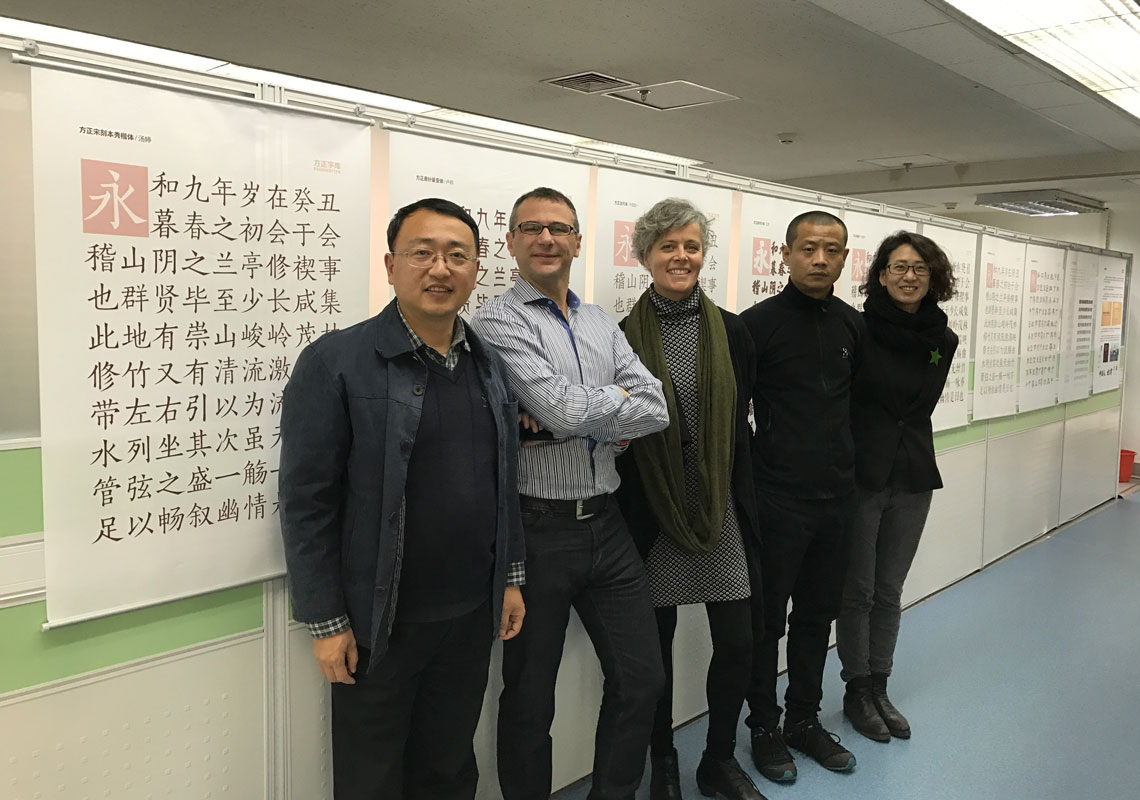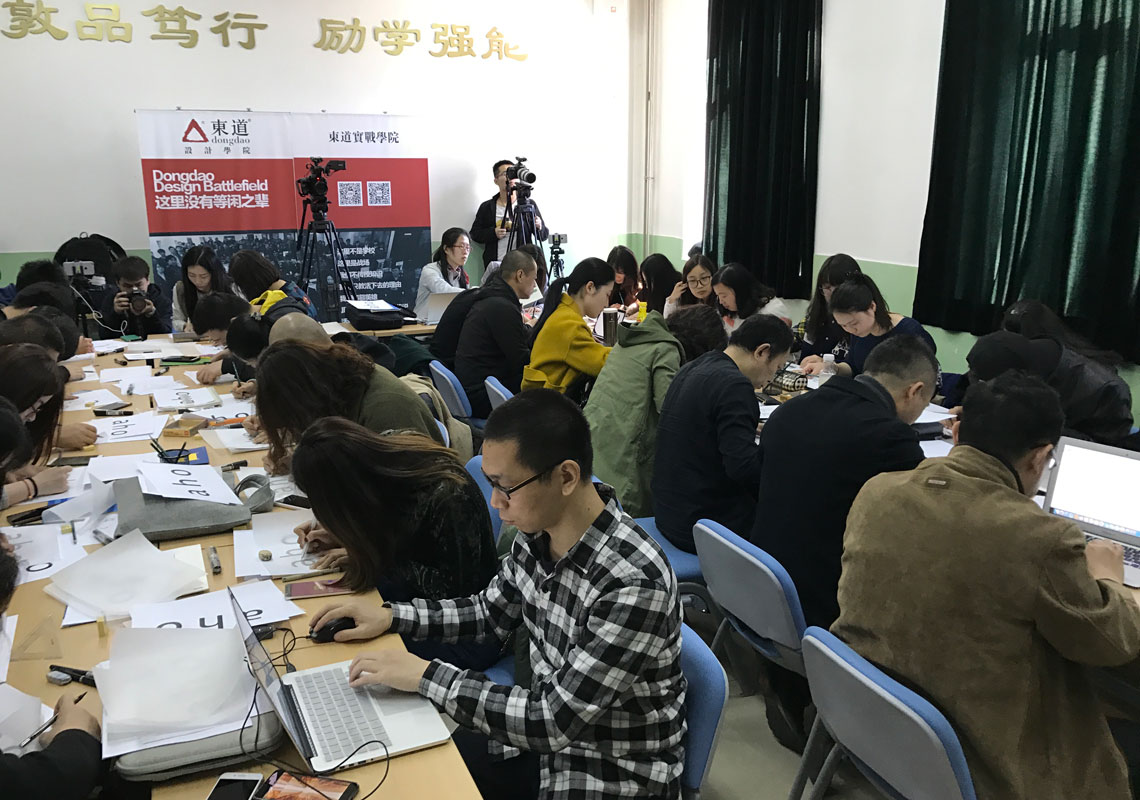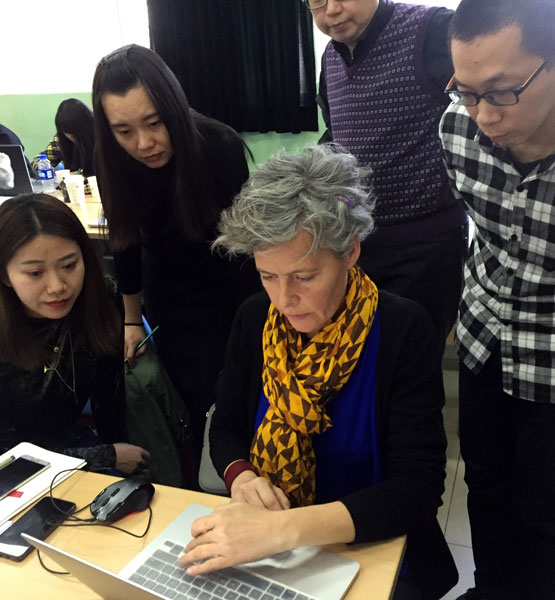 China has a loooong history
Large scale industrial power, cutting edge technology firms and the tallest skyscrapers in the world exist naturally next to China's rich history and cultural heritage that clearly represent and define the identity of each and every region including the ones that TypeTogether visited.

Beijing is pure traffic chaos to foreign eyes, but after a while it becomes clear that there is some kind of very special order to it. Since José's 2016 visit the city incorporated a new bike rental system, so that the streets are swarmed by yellow and orange bicycles, a promising trend to fight the city's obnoxious bad air quality. The visit also included a walk through the 798 art district, a dinner in a traditional tea house just meters away from the Forbidden City, a full day of back-to-back meetings at Founder Type's headquarters and a lot of sweet and sour cuisine, a specialty of this region. Towards the end of the last day in Beijing, disaster arrived in the form of a virus that knocked José down for nearly 72 hours.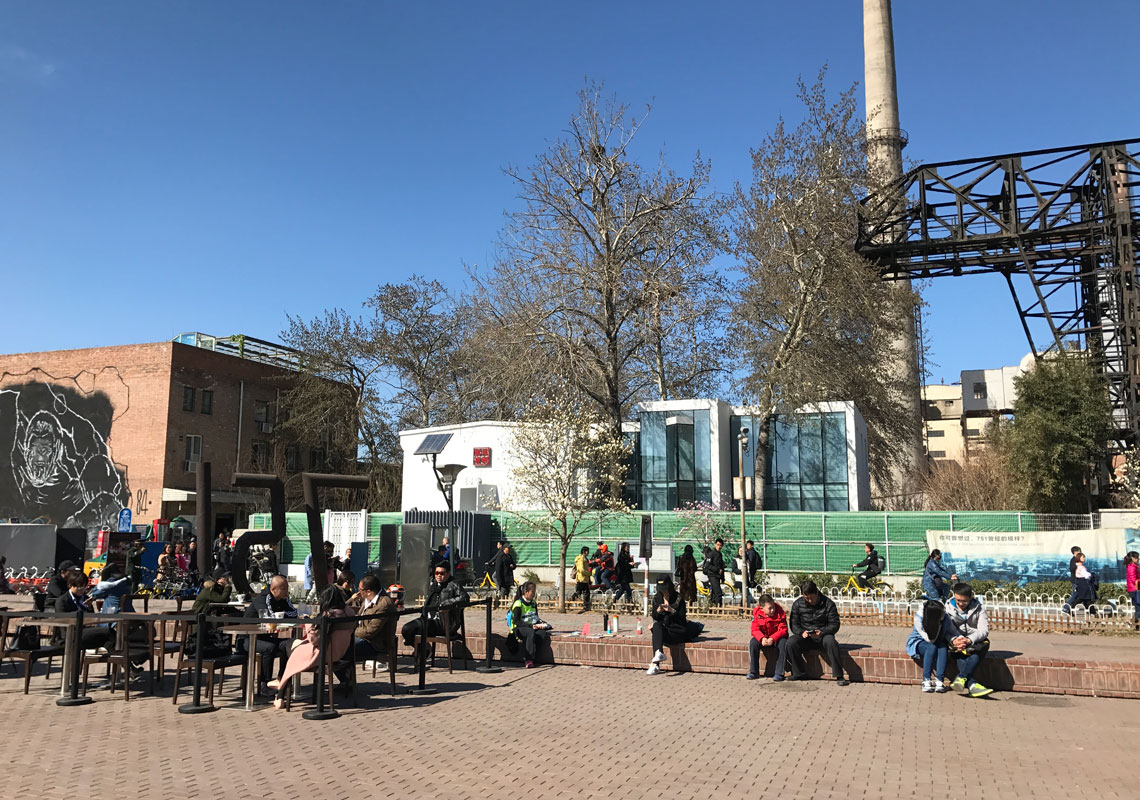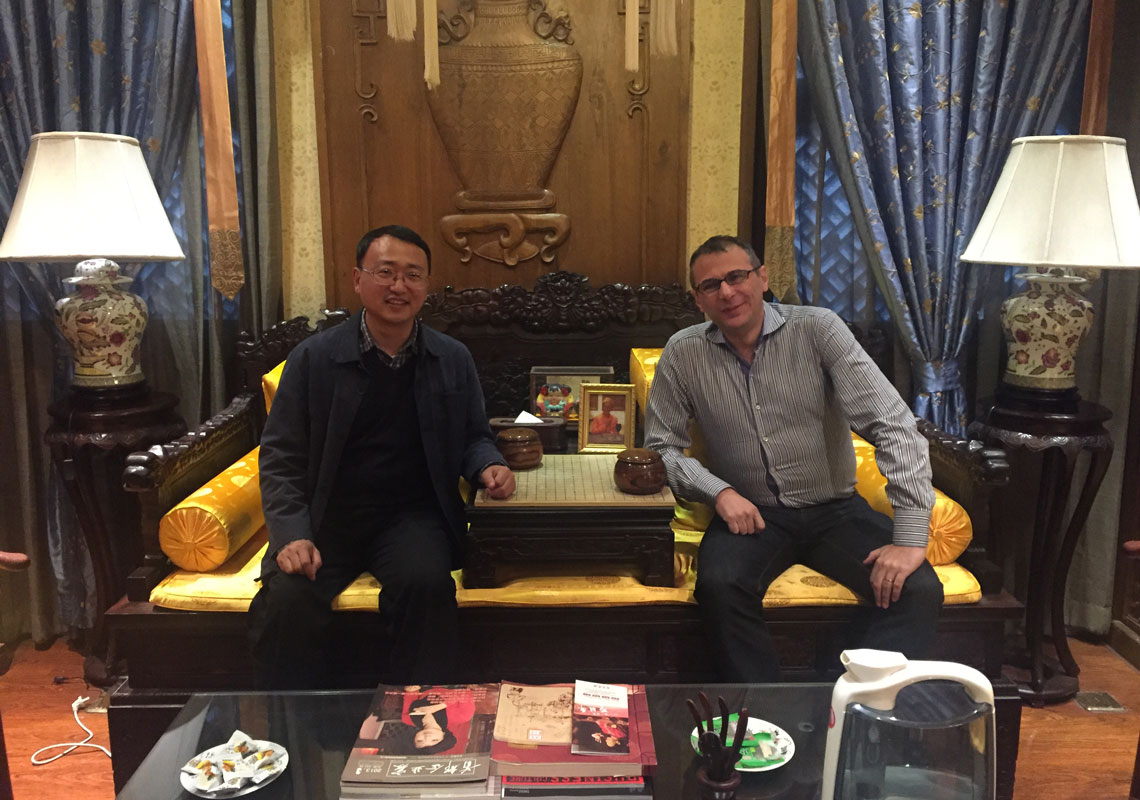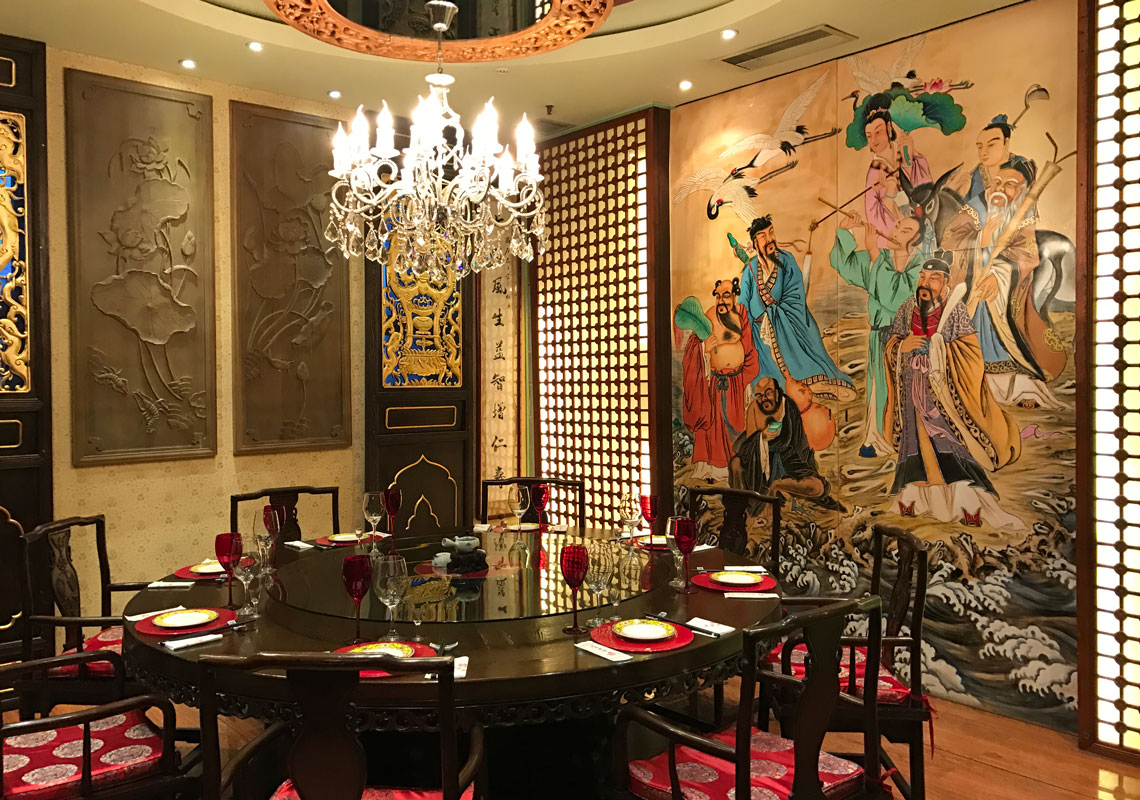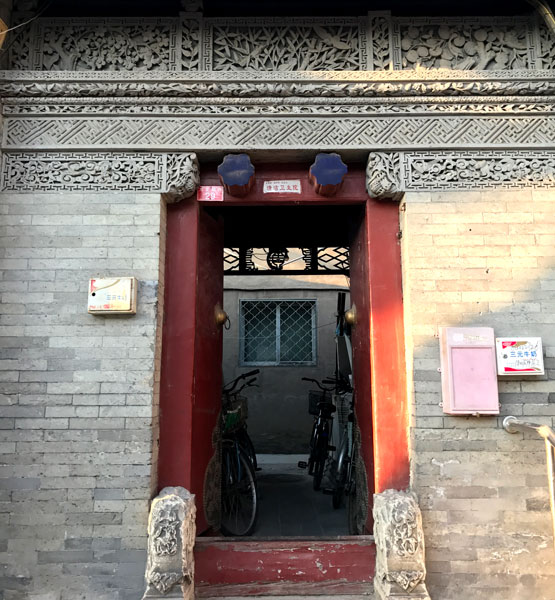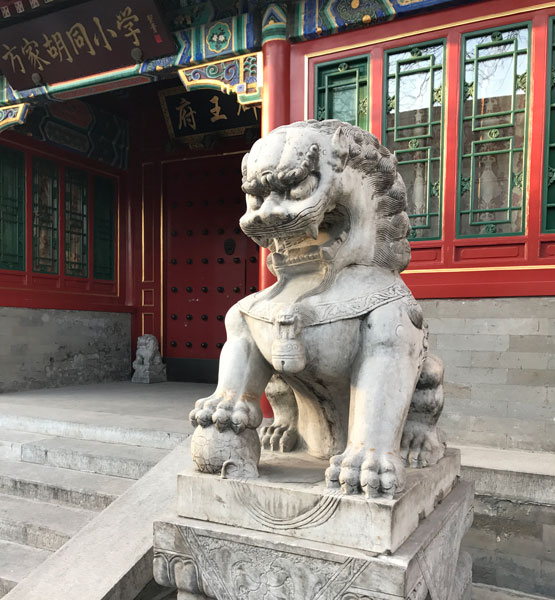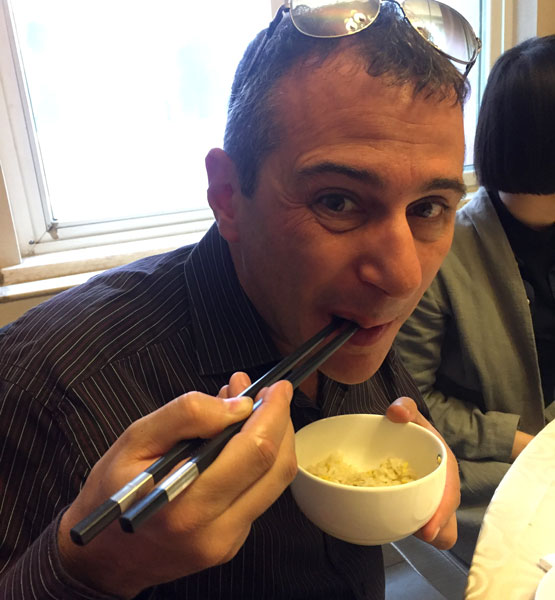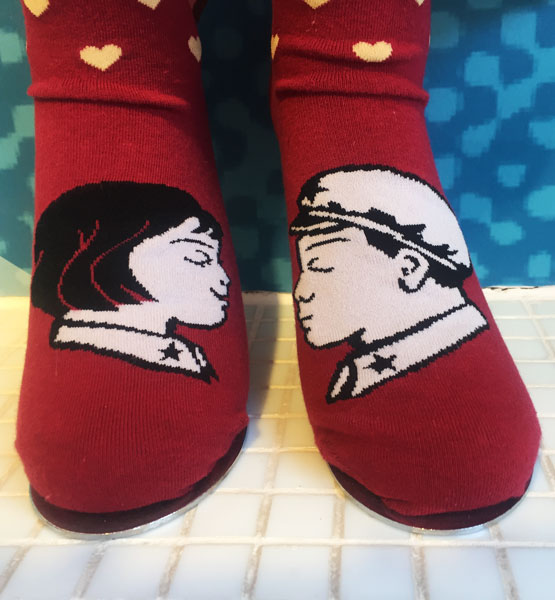 In Xi'an, one of the oldest cities in China, Vik visited the old town center with the grand drum and bell towers, the bustling markets of the muslim quarter and drank Oolong tea in traditional fashion prepared by a tea master on a gongfu table from tiny cups while José was lying down with fever. Only a heavy amount of drugs —see picture— allowed him to deliver a lecture and a workshop on the second day. Sadly, by the end of that very same day Vik said "I think you gave it to me", referring to the same virus —not the workshop— that would knock her down for 72 hours as well. The last day in Xi'an Ming Wei, product director at Founder Type, and Dr. Sun, teacher and researcher at the the EuroAsia University took José to the very impressive digging site of the Terracota Warriors.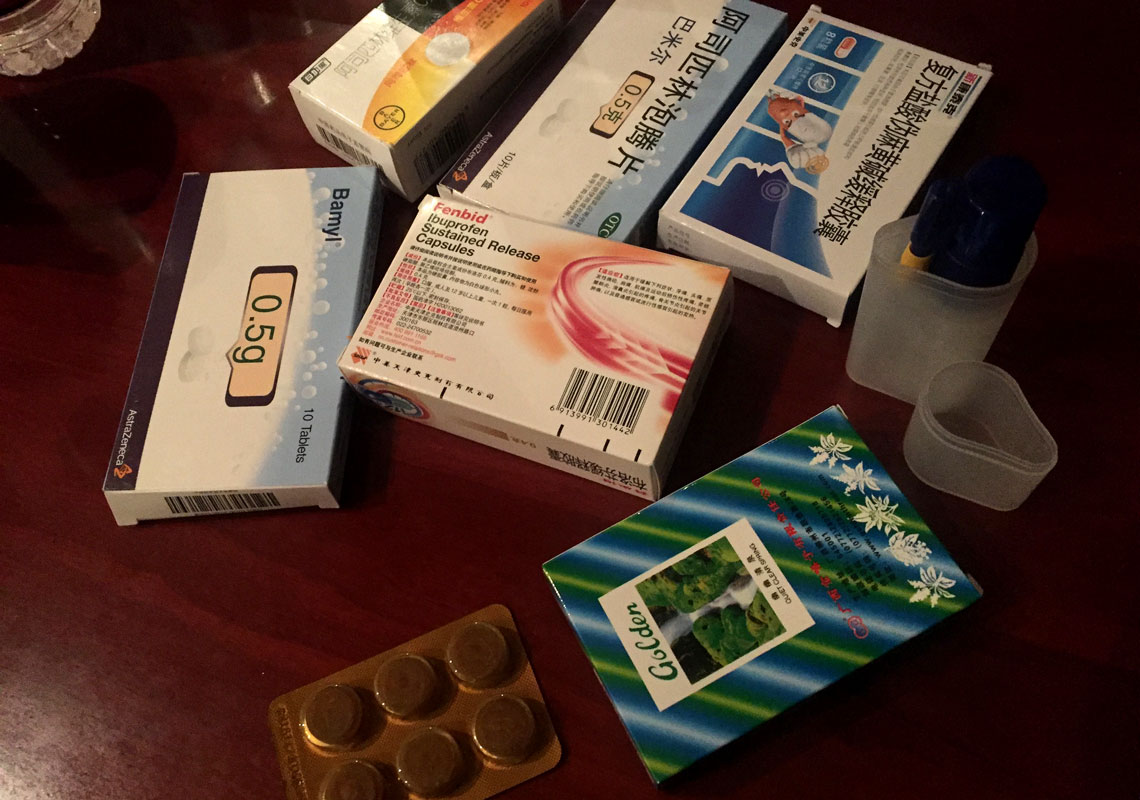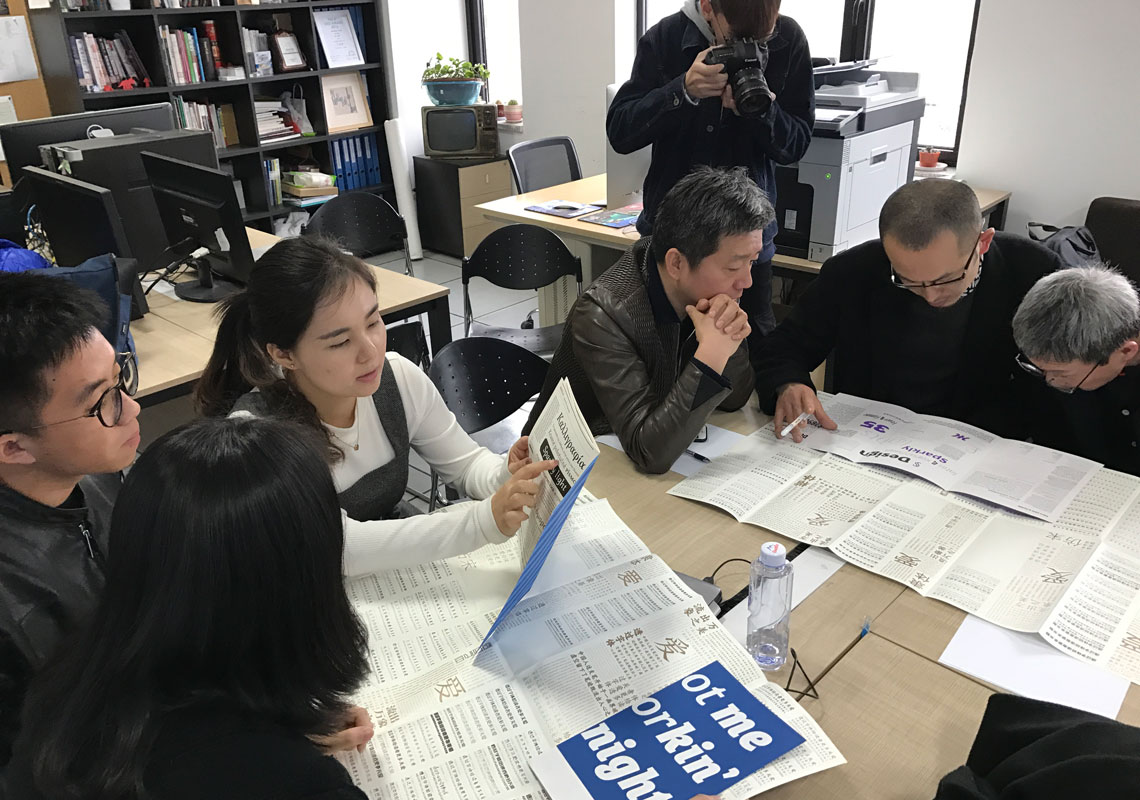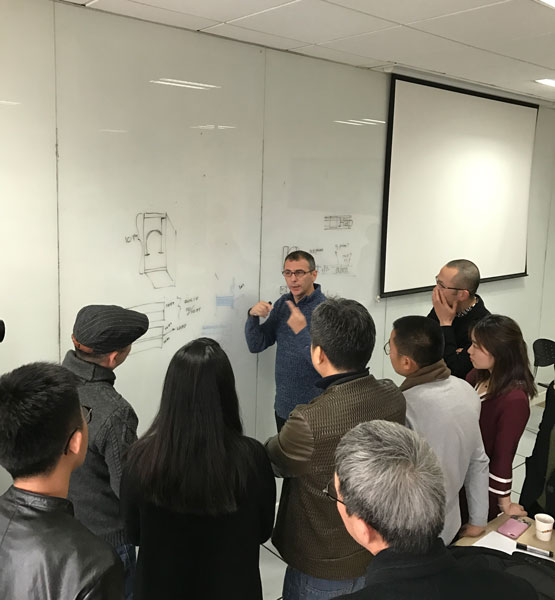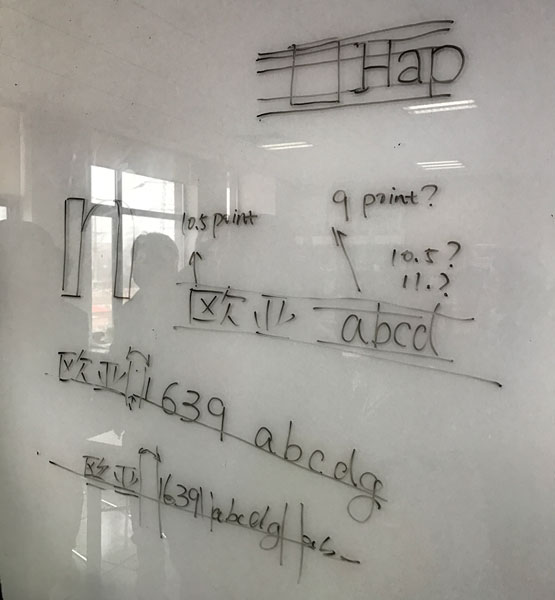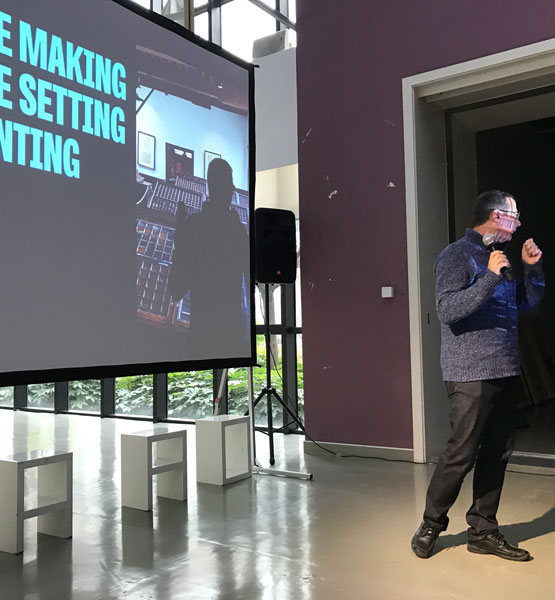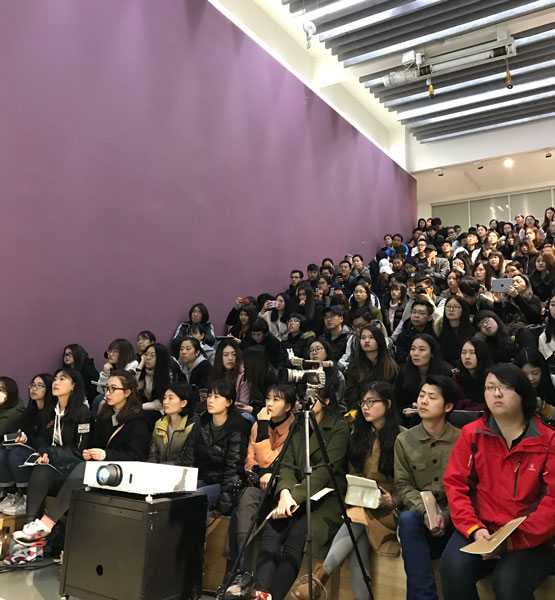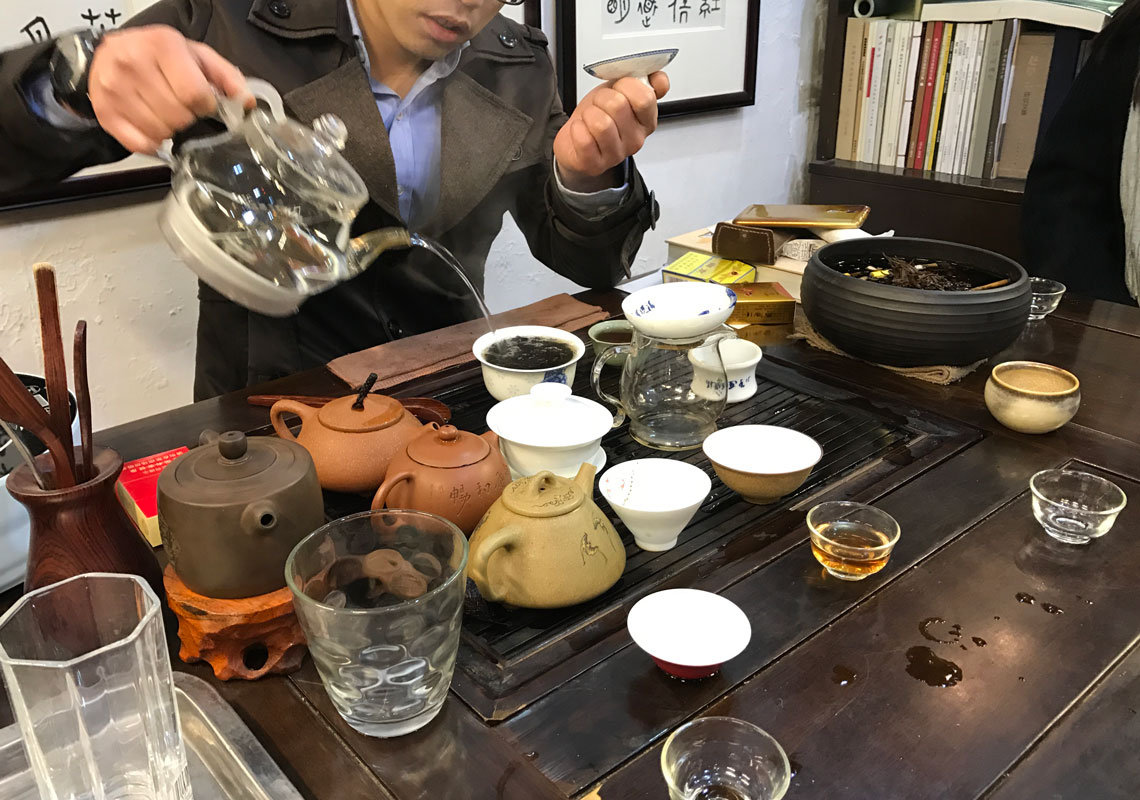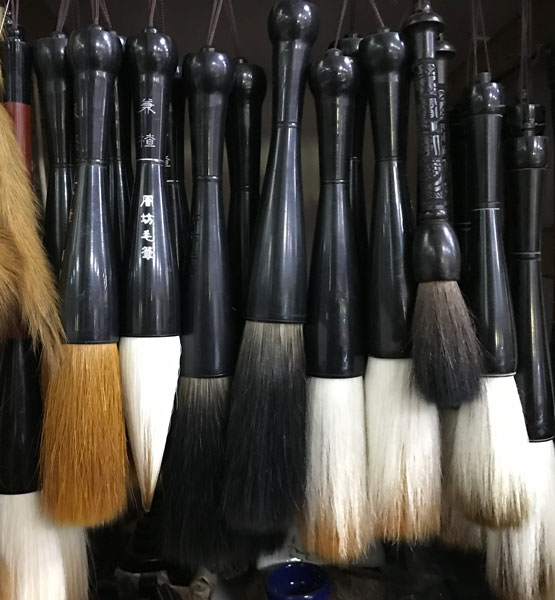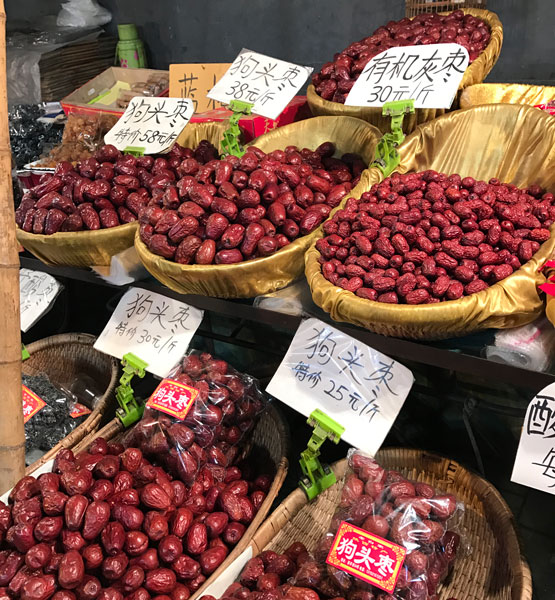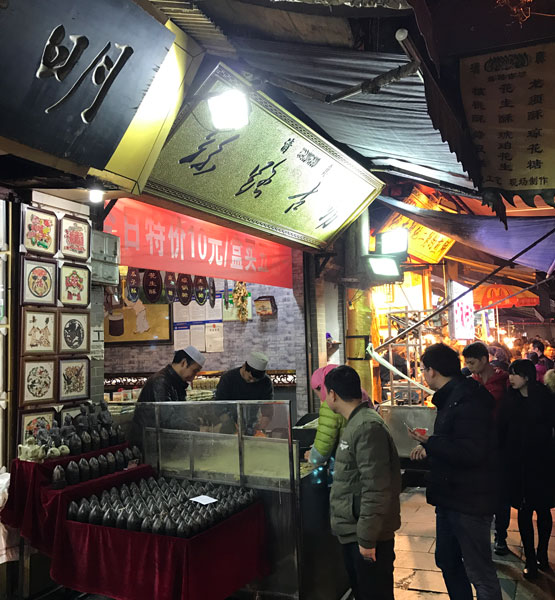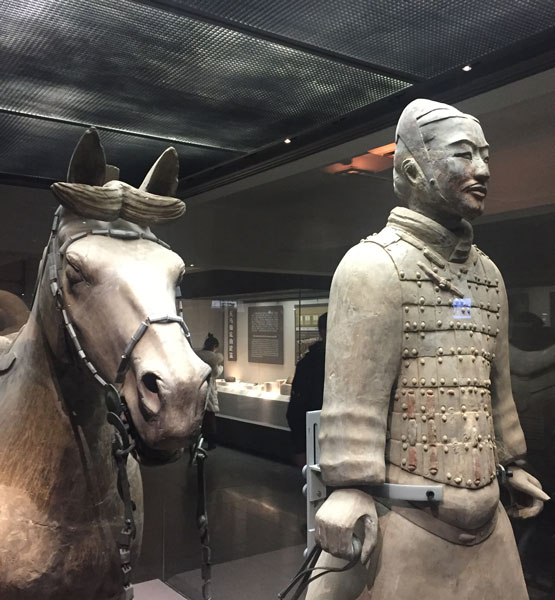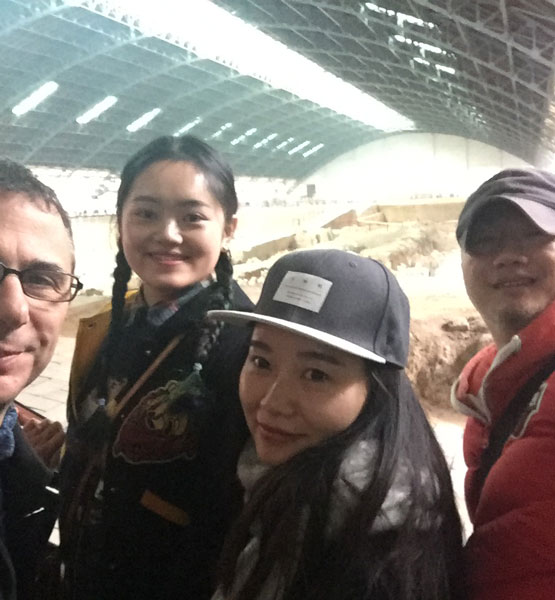 The third stop was Changsha. It was a rather short visit but the TT team got a nice taste of its famous spicy food… the mushrooms would make Mexican people sweat! Vik was feeling well enough to visit the impressive Yuelu Academy, established in 976 AD. It is one of the four most prestigious academies in China, a place dedicated to higher learning and confucianism, still functioning today as Hunan University.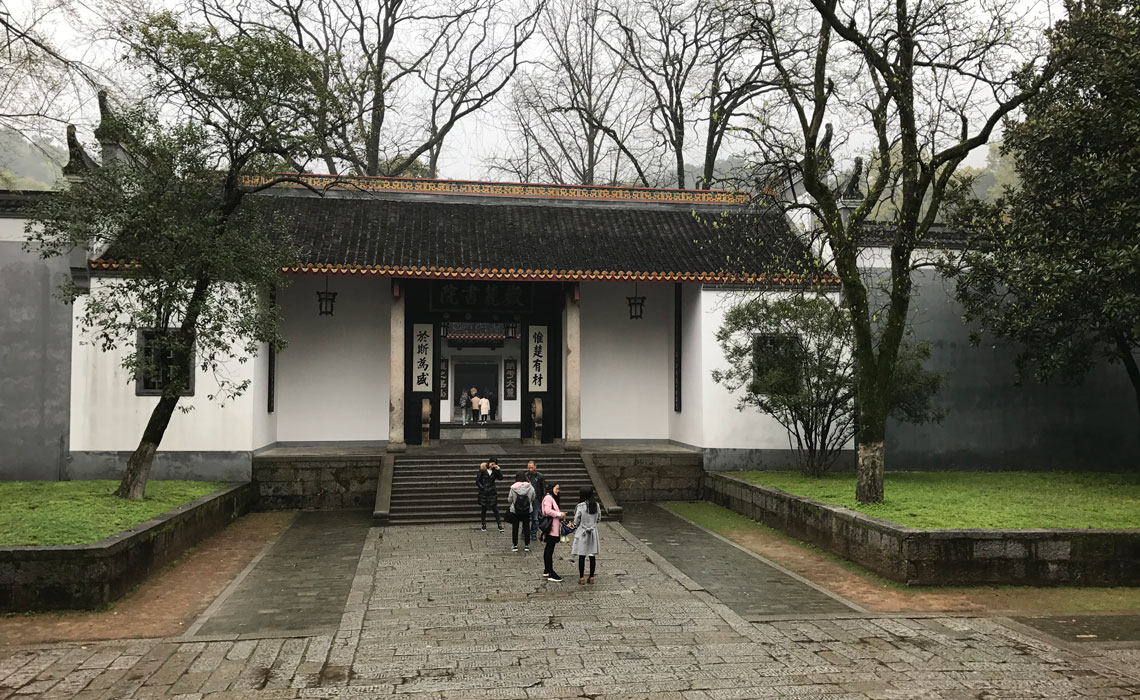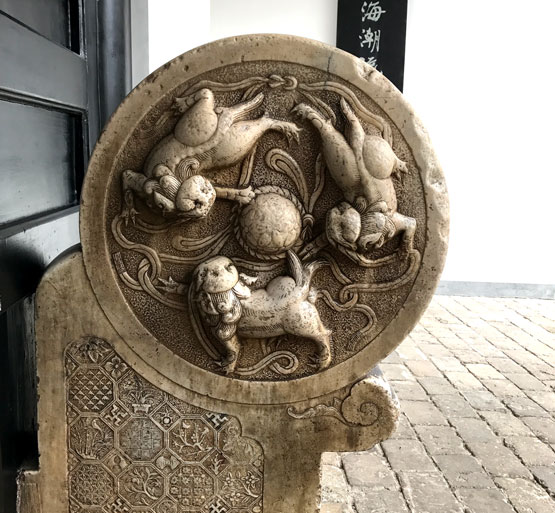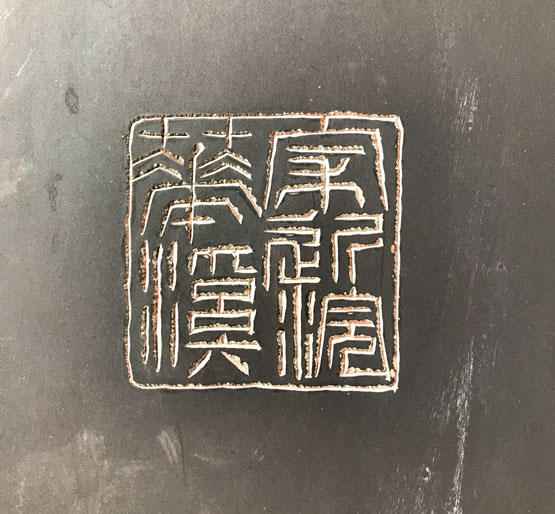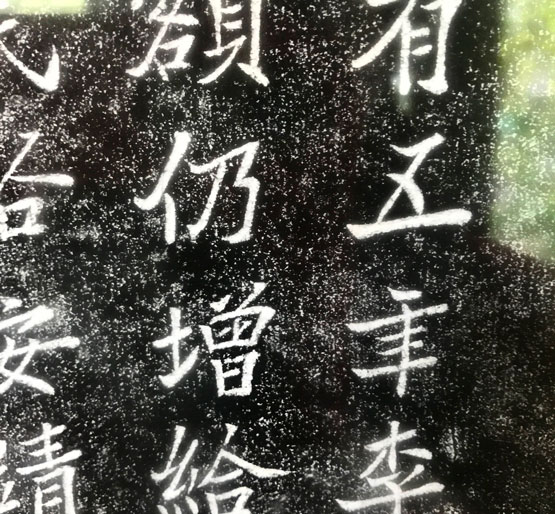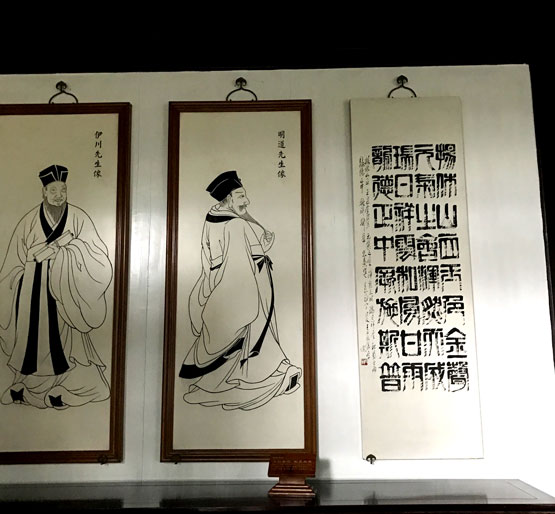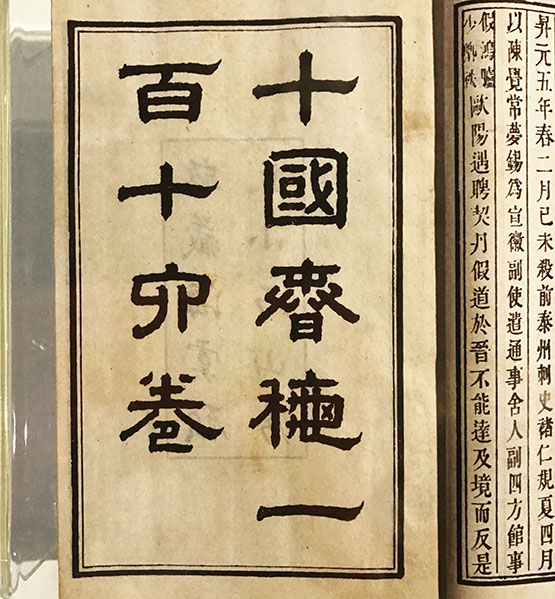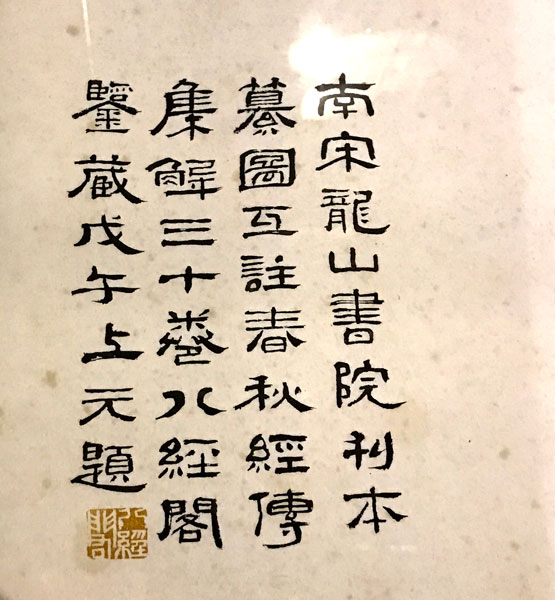 The last leg of the trip was Shanghai, with its cosmopolitan flavour, fancy skyscrapers and narrow streets filled with too many tourists. Vik and José visited the Yu Garden, an example of classical chinese garden architecture built in 1559 for an administration commissioner, and were treated (again) with lovely local cuisine that included a dish of jelly fish and drinks at the top of the famous "bottle opener" building… see if you can guess which one it is in the picture below.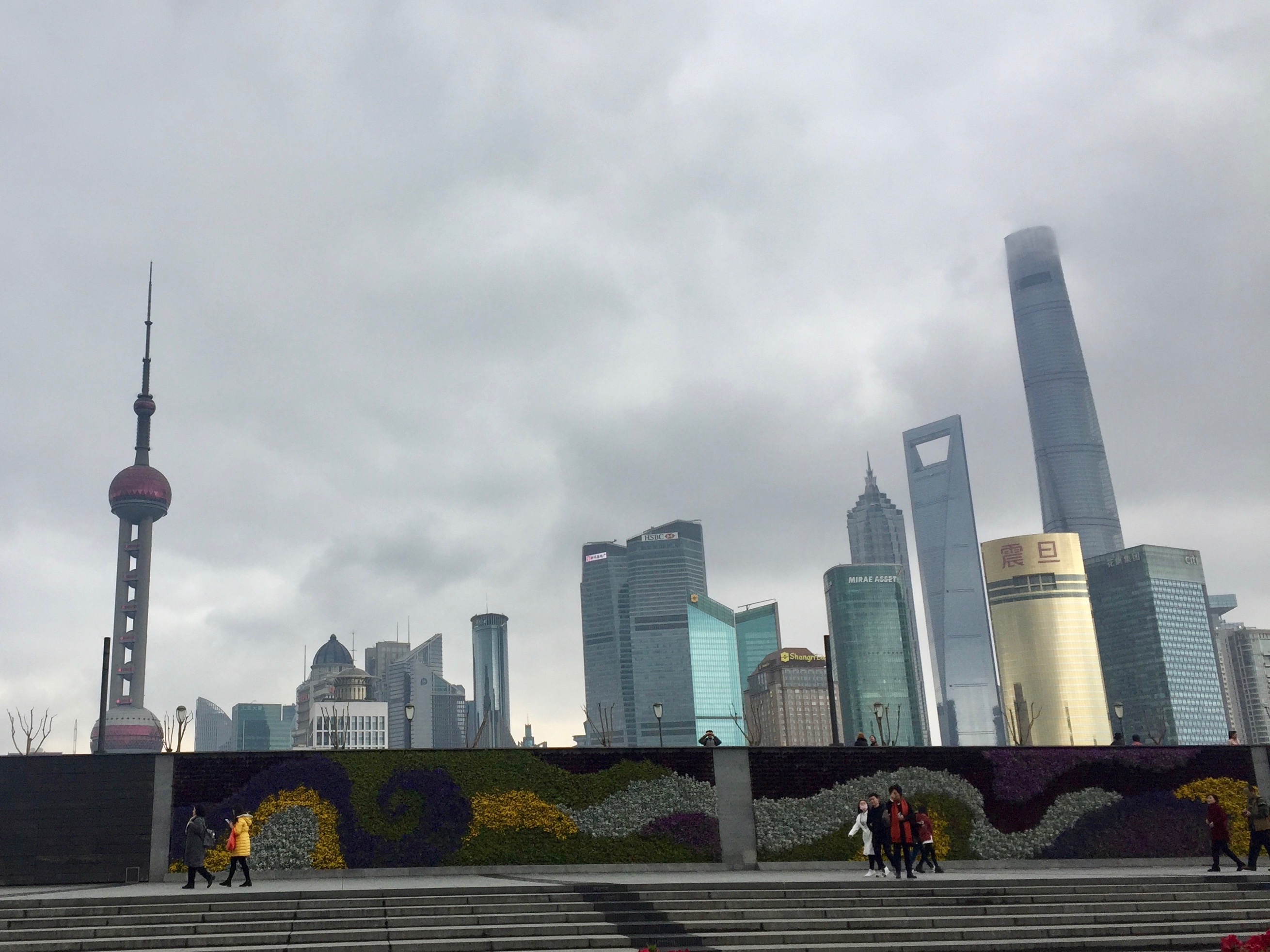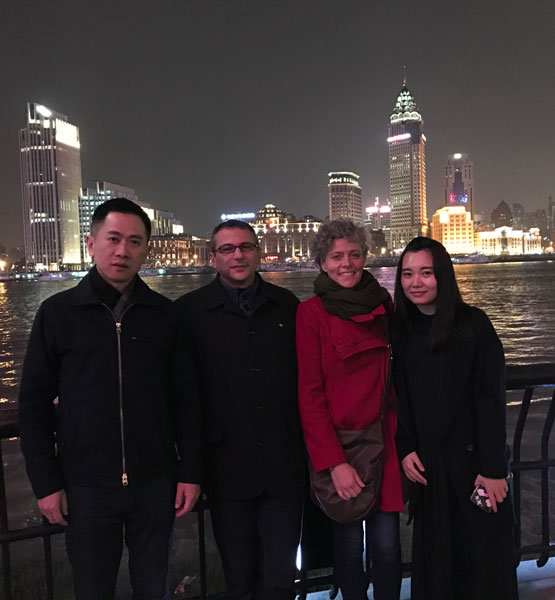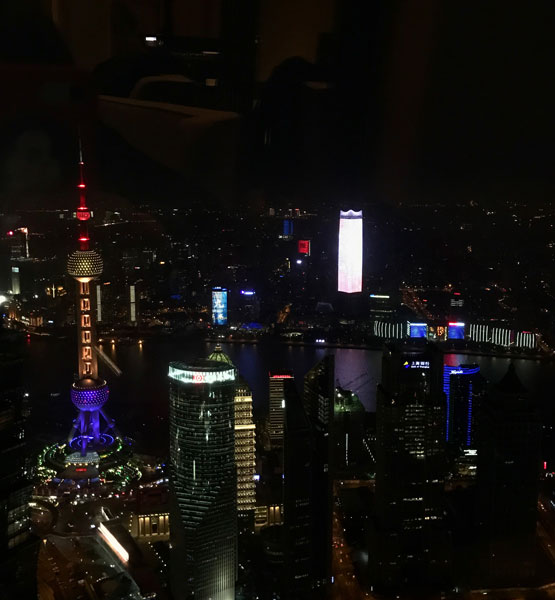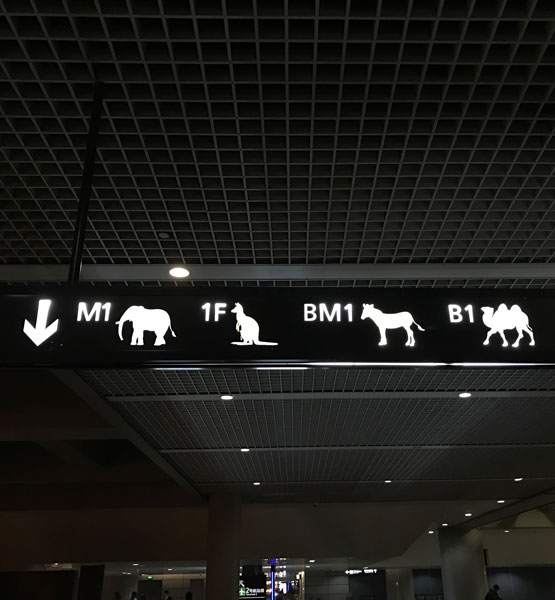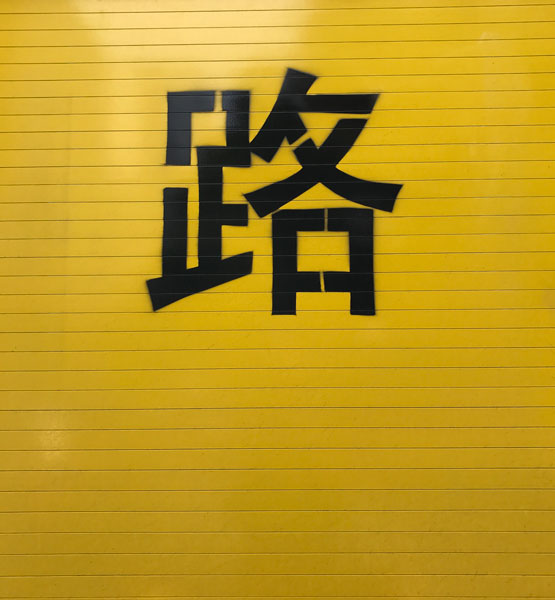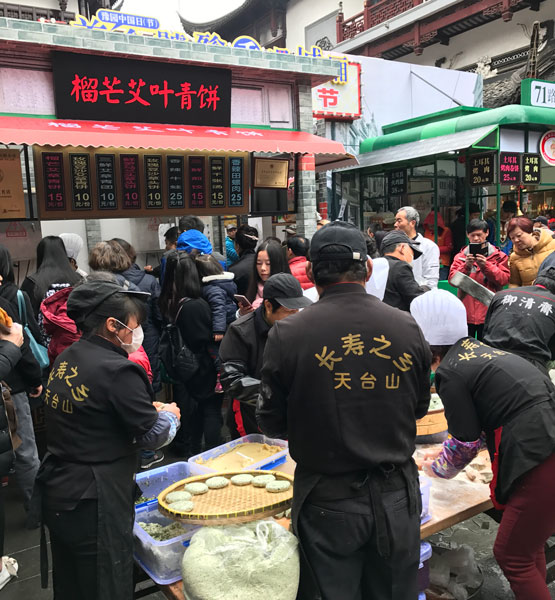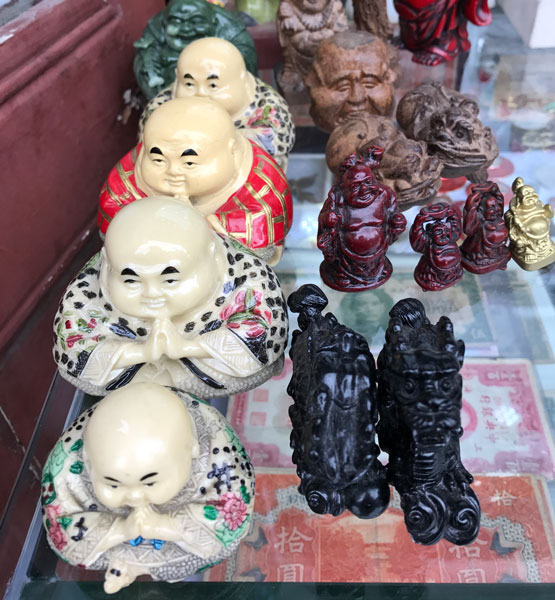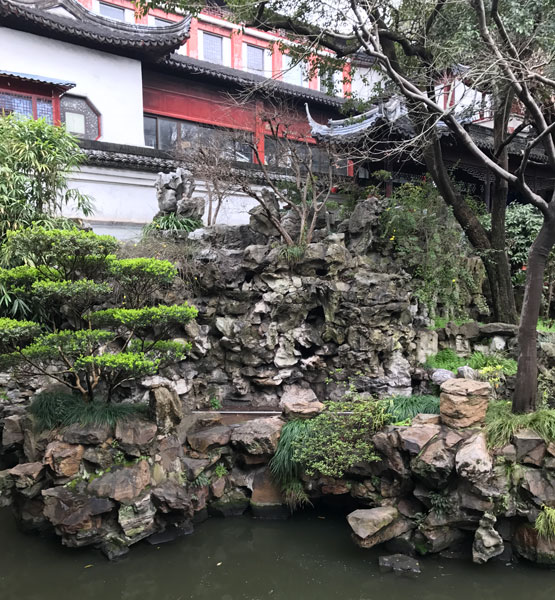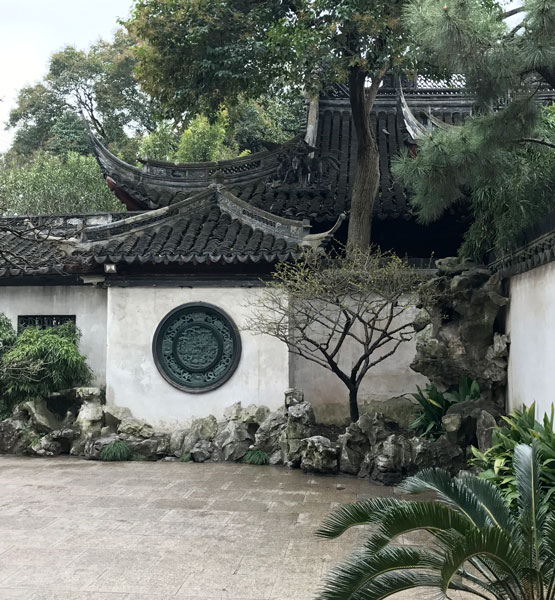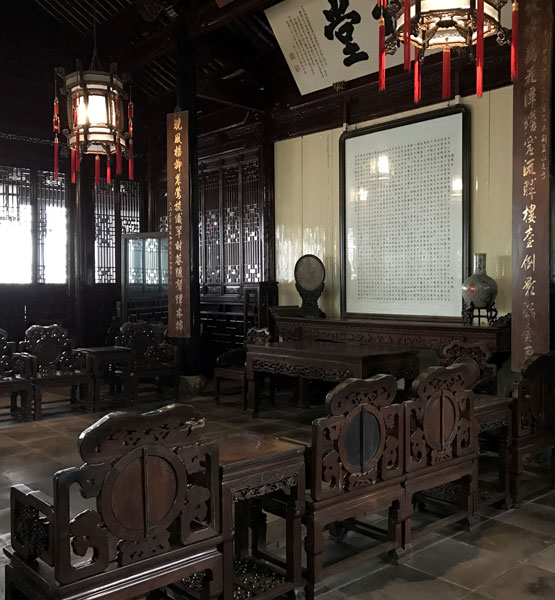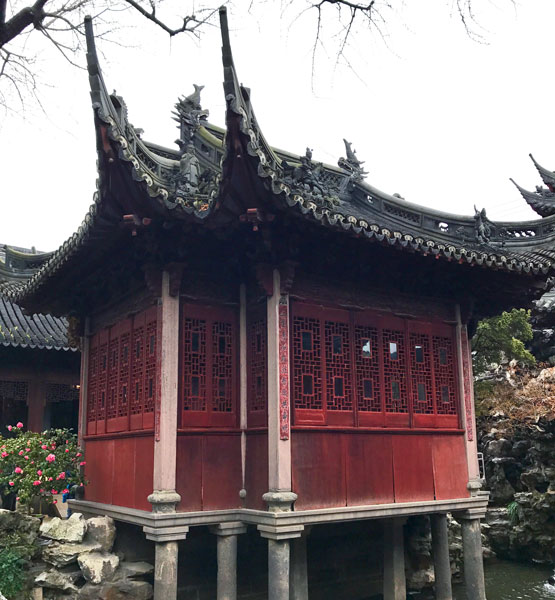 The Chinese writing system is based on ideographs and pictographs, meaning that characters represent mostly concepts and ideas and a vast majority of characters also include a phonetic part. The Chinese writing system was a key factor in the unification of China. A territory this big implied that often a peculiar accent, dialect, or even a different word was used for the same concept. An ideographic writing system allowed that a single scheme would have the same meaning across regions and dialects.

One of the particularities of the Chinese script is that all glyphs are contained within the same bounding box. In contemporary Chinese this is usually a squarish shape regardless of the characters' complexity or amount of strokes. As a result, the writing system functions on a fixed width, what is usually referred to as "monospaced". Horizontal typesetting is a rather new invention for Chinese, and was introduced for the sake of "modernity" and to improve the way the script worked when combined with the Latin alphabet.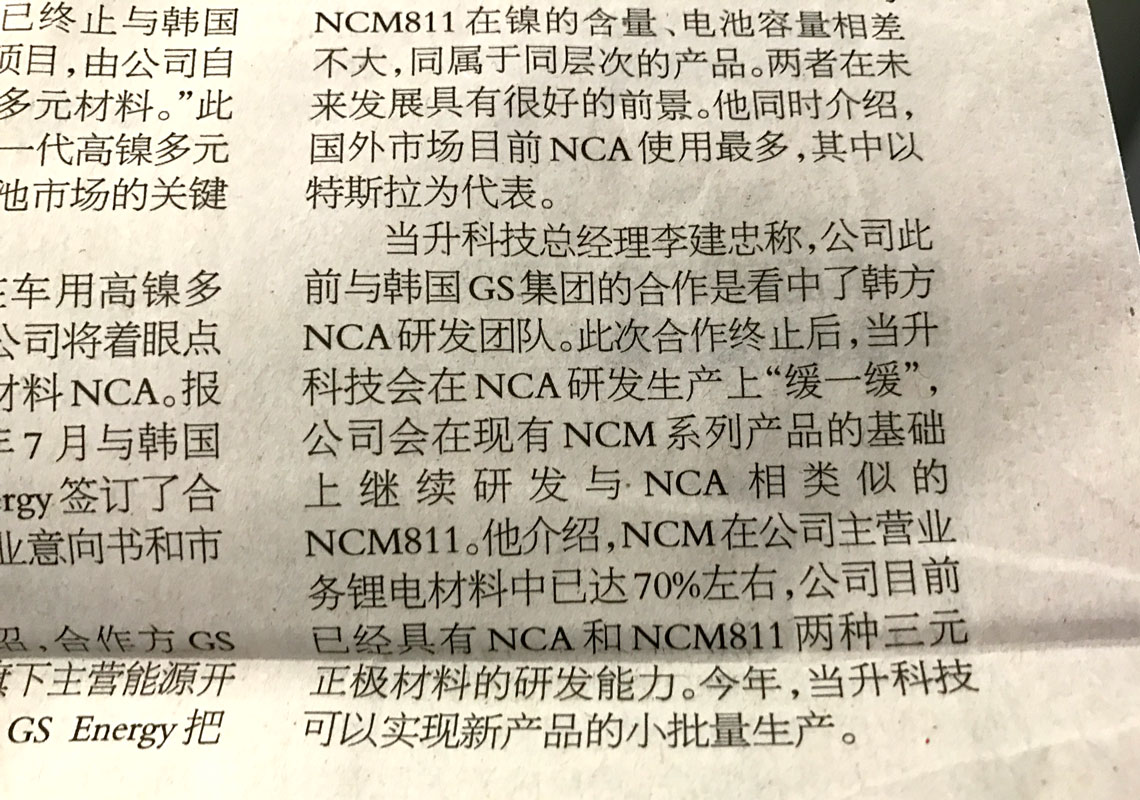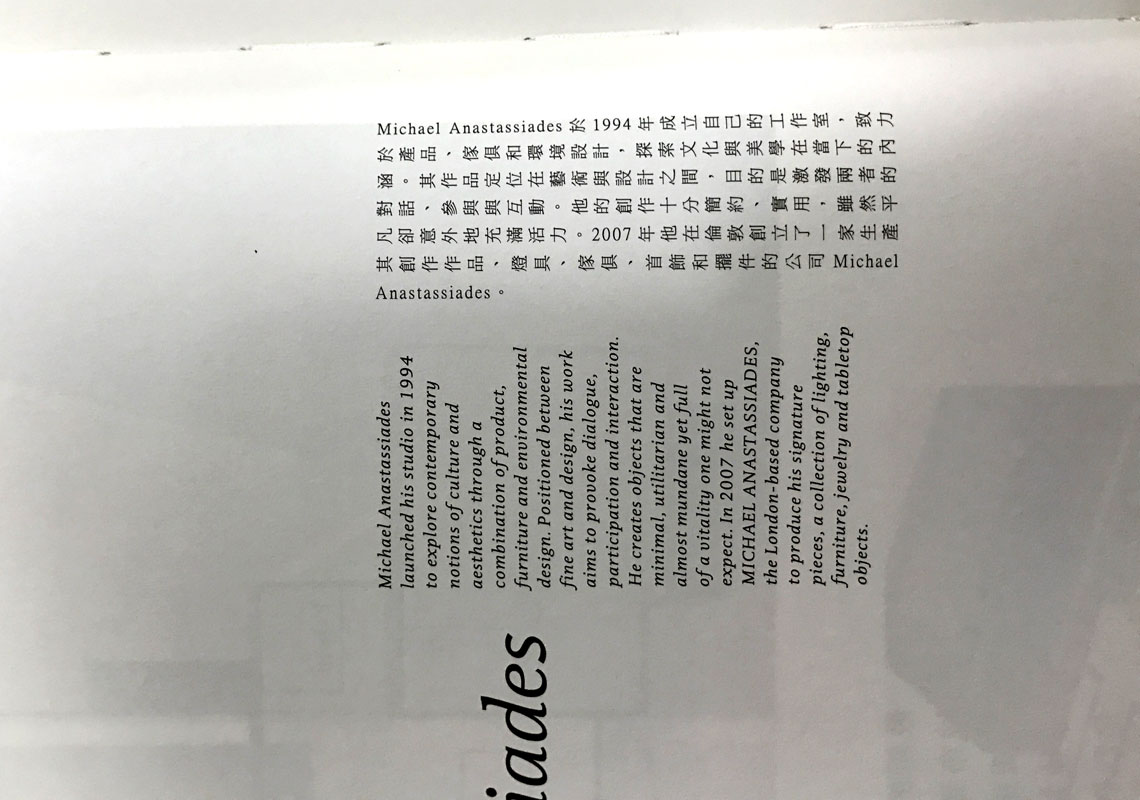 It is in fact extremely common to see the two scripts side by side within the same line of text or paragraph. Although Chinese has its own numerals, Arabic numbers are preferred within Chinese text setting. The same is true for western punctuation marks such as parenthesis, dashes, comma and colon. The combination of these two scripts brings about some problems though. So it appears that no clear unified consensus exists about how Latin and Chinese should vertically align with each other. This results in a series of typesetting and ortho-typographic problems that are being tackled and passionately discussed by local experts.

If you are into typography, China is certainly a very exciting place to be right now!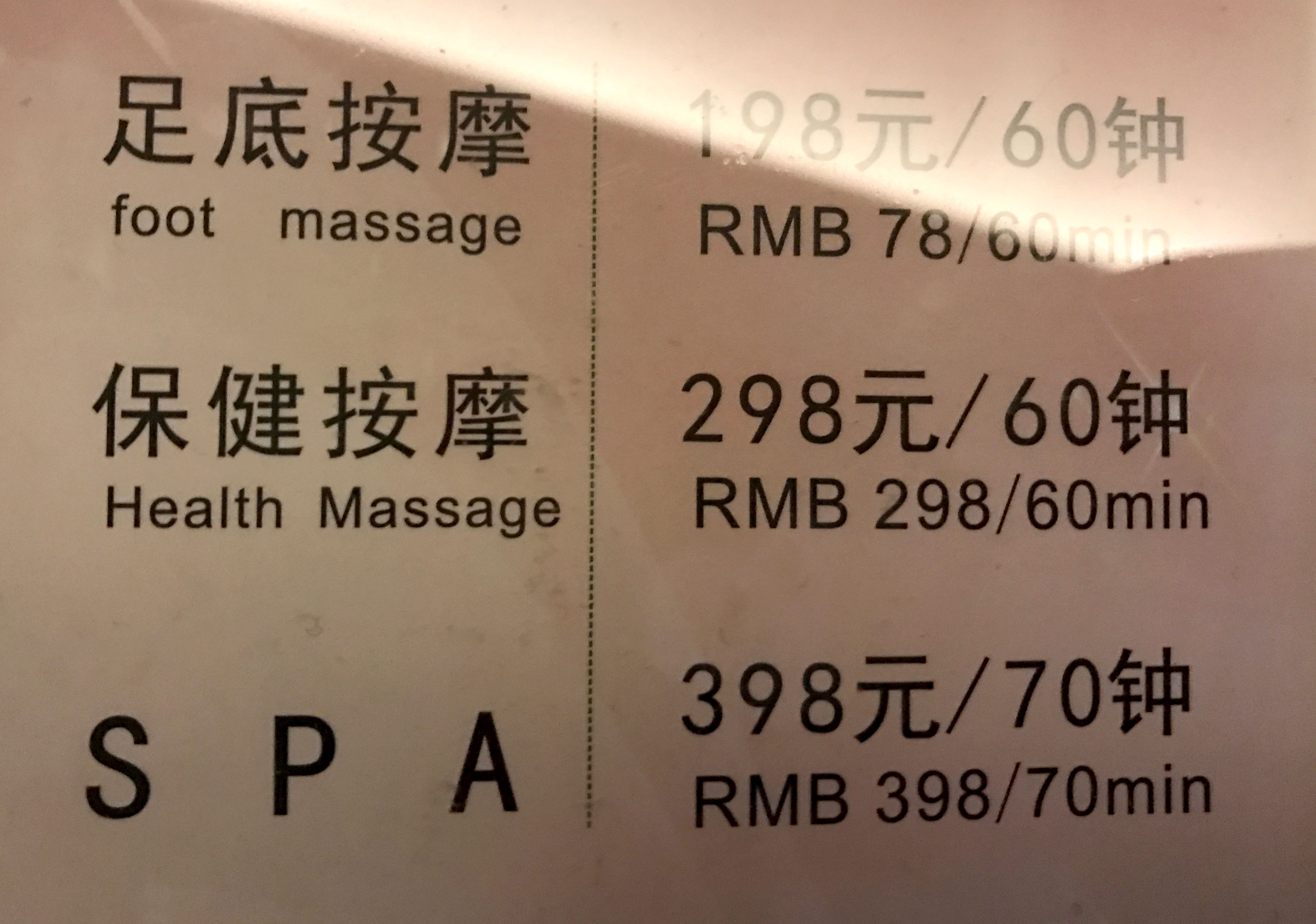 About Us
TypeTogether is an indie type foundry committed to excellence in type design with a focus on editorial use. Additionally, TypeTogether creates custom type design for corporate use. We invite you to browse our library of retail fonts or contact us to discuss custom type design projects.